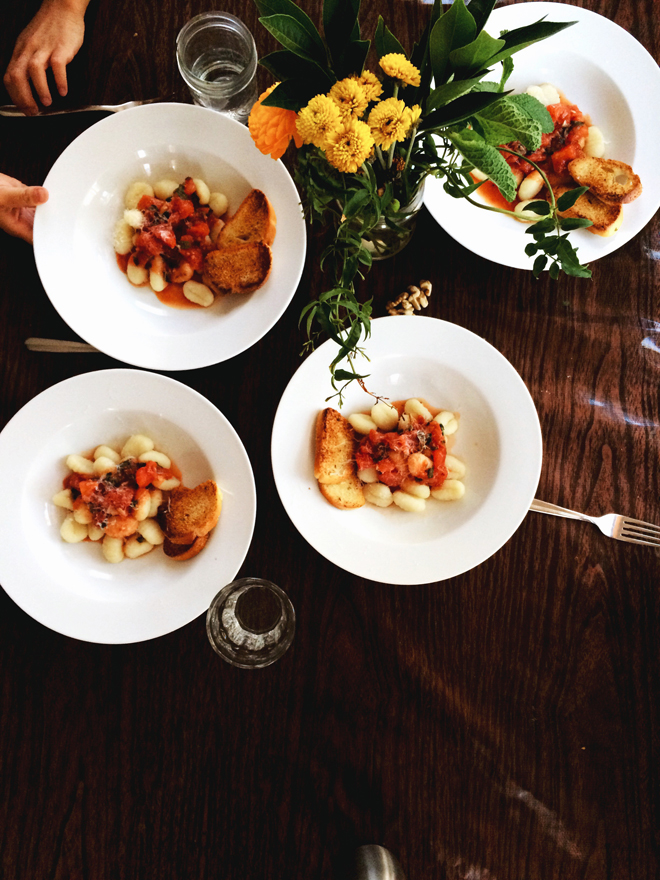 Gnocchi with Sage and Tomato Sauce. The girls had been wanting to try gnocchi (thanks to Cutthroat Kitchen). All the girls loved it and said it's like eating marshmallows. Personally, I'm not a fan, but I'd be willing to try it again.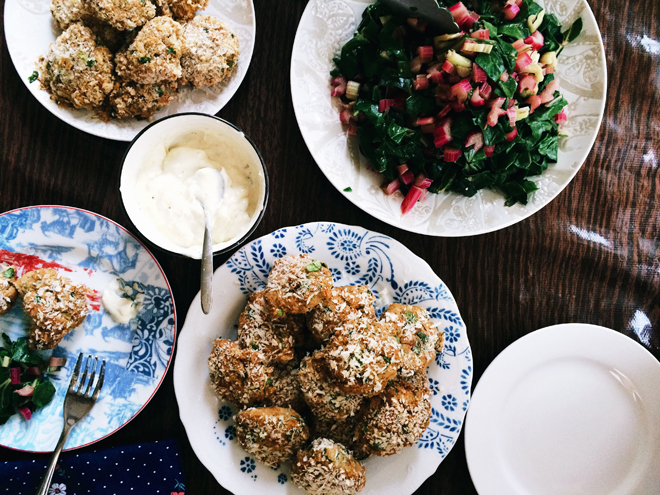 Crab Cakes and Swiss Chard. You can't go wrong with this crab cake recipe. My slight change is that I bake mine rather than fry.
Week of 4/25-4/29
Monday: Chicken Tacos
Tuesday: Dining out (True's bday)
Wednesday: Spicy Ramen with Tofu
Thursday: French Bread Pizza
Friday: Spicy Tuna Rolls
I haven't done one of my family meal planning posts in awhile, but I have still been meal planning (even if it hasn't been shared here). Meal planning and cooking is so natural to me now that I no longer need to document it here for accountability. Our go-to meals lately have been fish and rice. What have you been having for dinner these days?