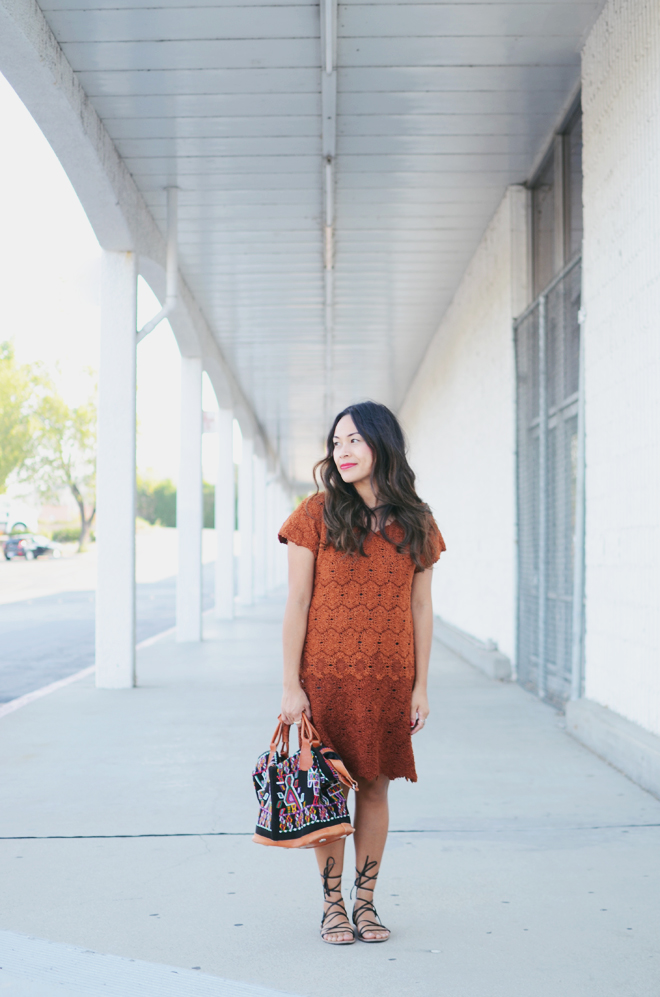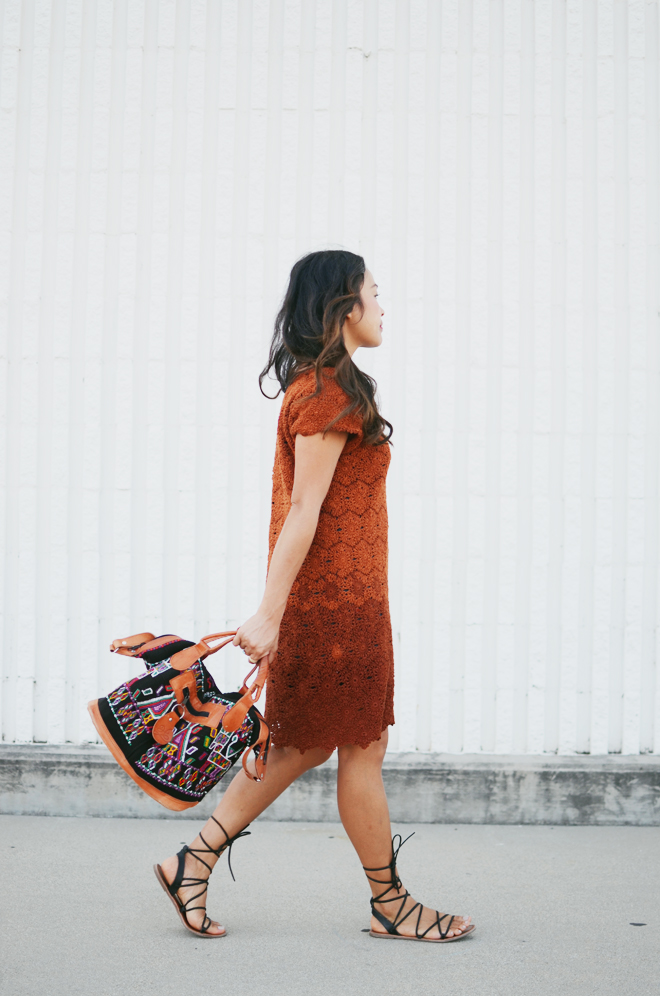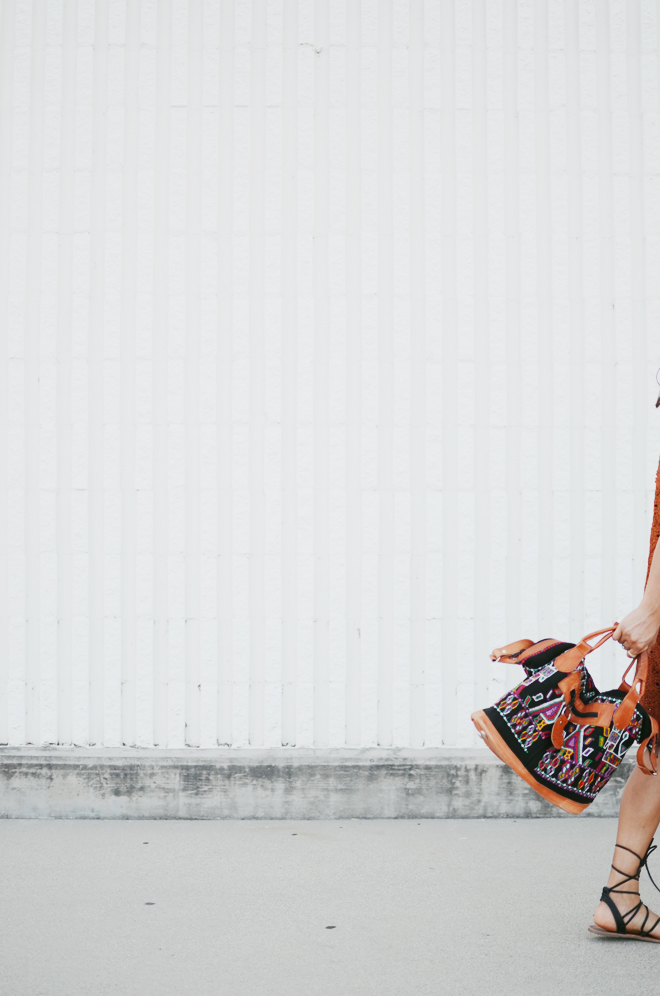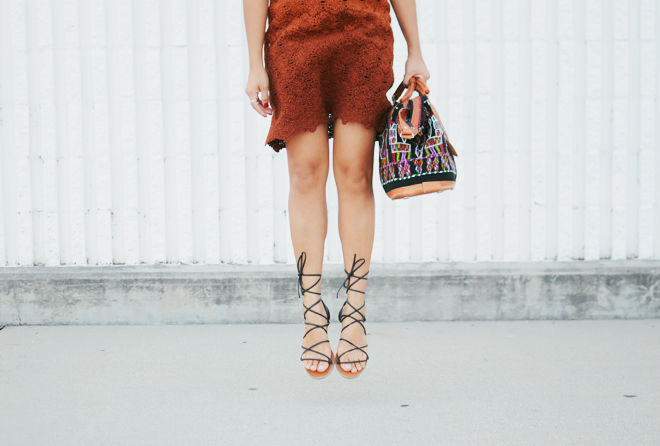 Whoa, you can see my hair is lightening up. I haven't dyed it at all, but some of the color is fading (that blonde was bleached so much). I'm liking it so far, since it's still pretty dark. Recently, I found 4 white strands of hair on my head, but I refuse to pull it out because my hair is already so thin that I'd rather keep my 4 white strands than lose my hair. Plus. I heard granny chic hair is in, right?! 😉
The colors on this dress (there's really only two) scream fall, but the shoes say summer. Oh the perks of living in California; sandals can pretty much be worn all year round.
on me: dress, vintage from ms. tips (vintage here, new there). sandals, gap (sold out, but similar here). bag, humble hilo.