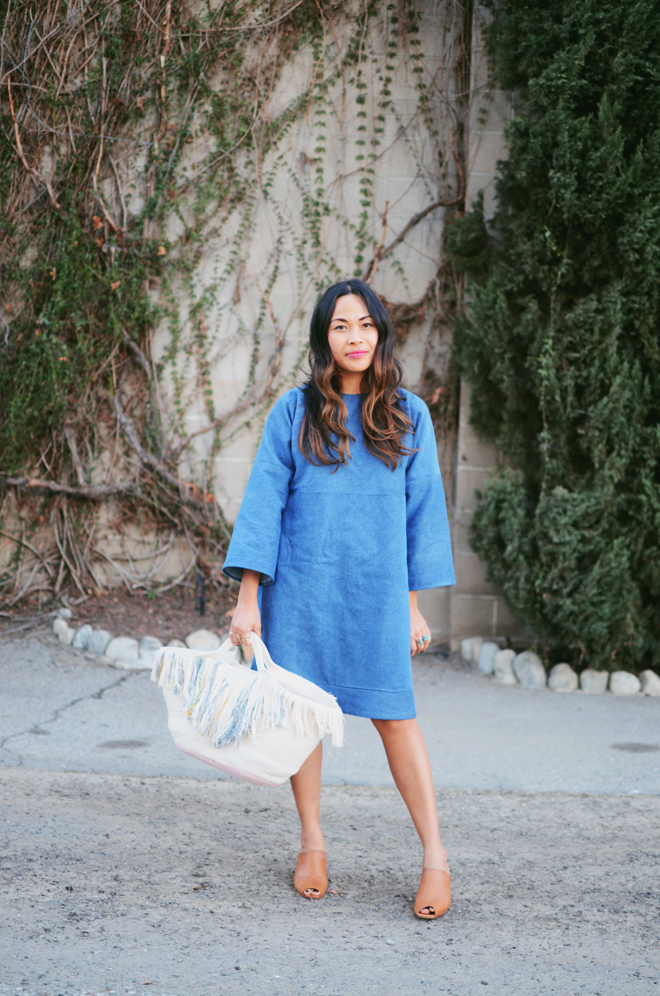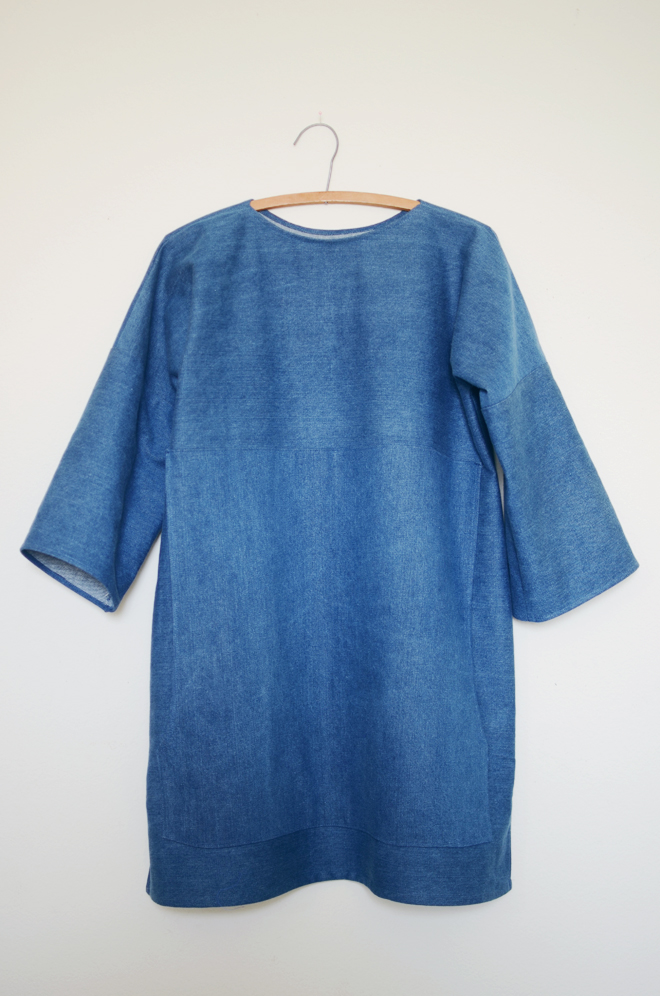 I got some sewing in recently and I made myself a denim dress. It seems that denim dresses are my thing; they're my favorite types of dresses (see here and here). I've made this one in the past, but I wanted something looser, a little more tent like. I know it's shapeless, but I do love shapeless dresses. They aren't the most flattering, however, they are the most comfortable.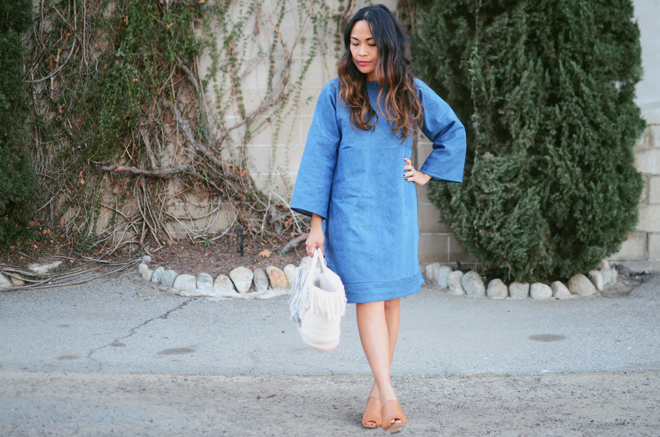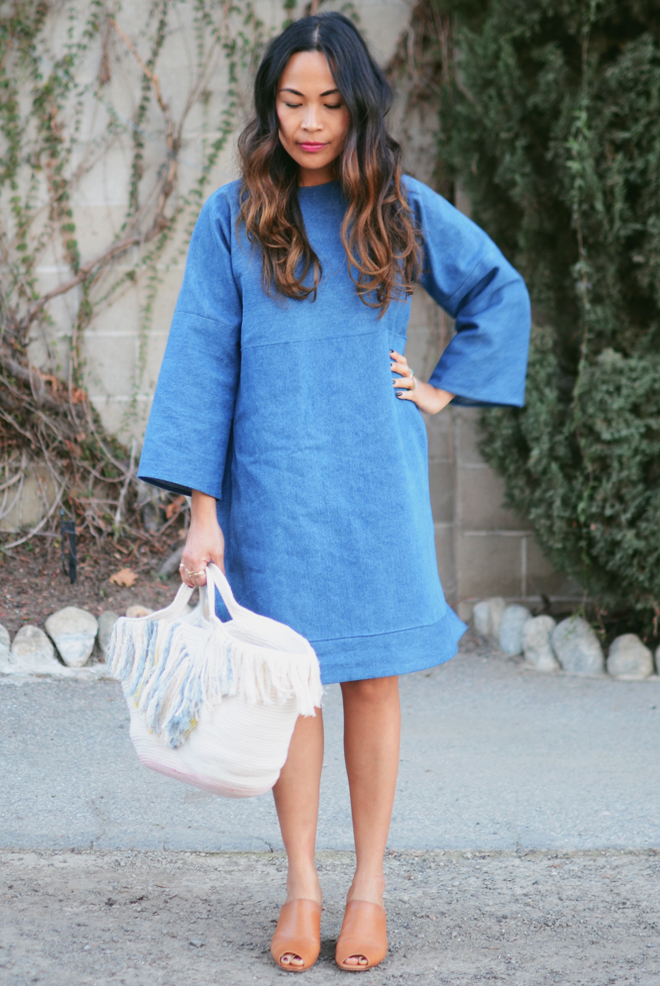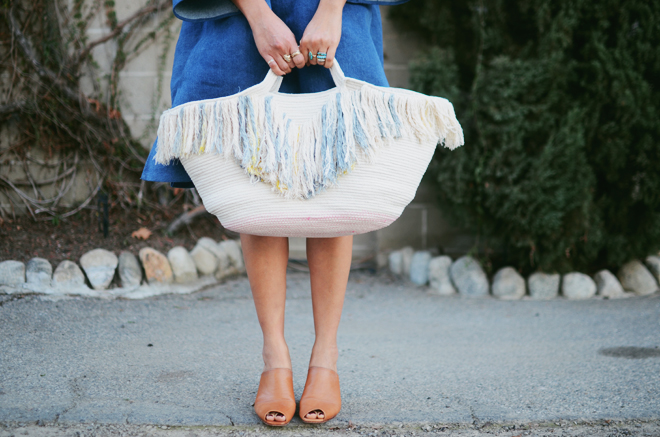 I really liked this dress I had stumbled upon on Pinterest, so armed with some denim fabric, I set to bring the dress to fruition. After being holed up in my craft room for a couple hours, I reemerged with a completed dress. Of course, the first person I always show is Ben, and the my big girls were requesting I make them one like this. I guess I need to go get more denim fabric to make them one too!
on me: dress, handmade (similar here). shoes, rachel comey (purchased on eBay, find it on sale here). bag, handmade (see here).