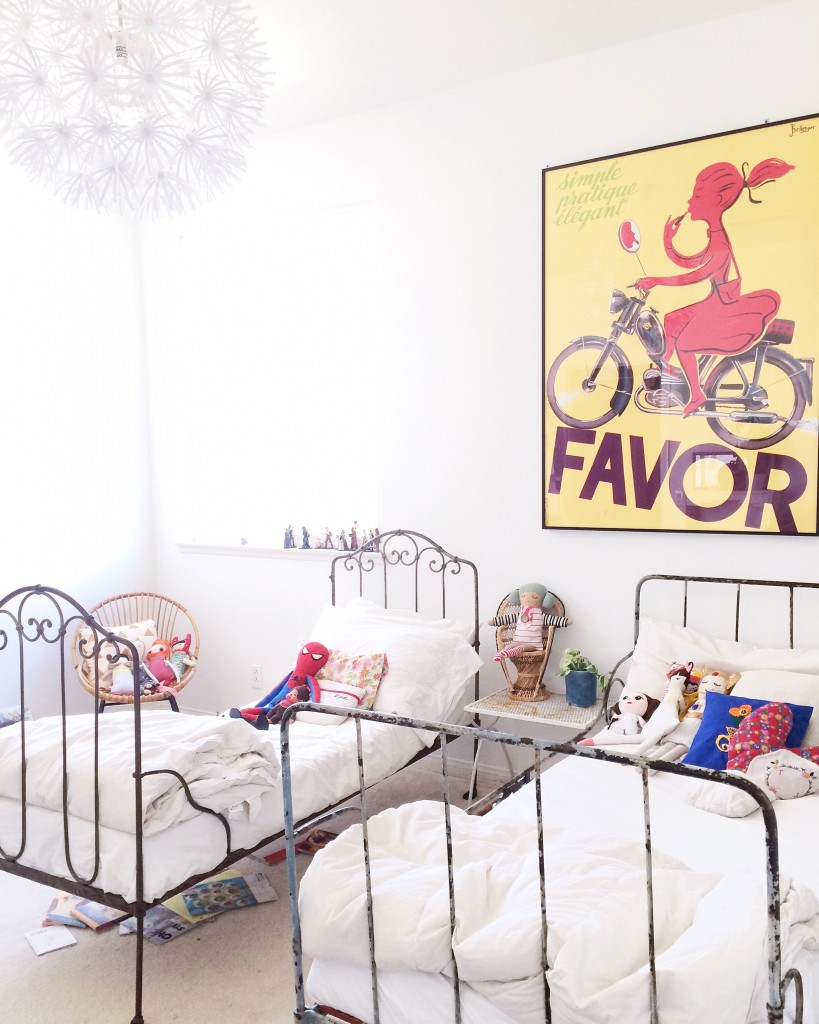 This week's learned, links, and thankfulness…
Thankful we have two official school days left!
I started my painting adventures (I'm trying to do all of upstairs) and I'm about halfway done (follow me on instagram if you want to peek on my progress). I will be ecstatic when I'm done. Then, the new floors can go in. Woot! Woot!
If you're in SoCal, or have plans to visit, be sure to check out the Long Beach Aquarium. For Cakies readers, you can get $10 off membership here.
We've been playing around with bed placement in True and Brave's room. I like it like this (picture above), but Ben missed the openness of each bed in the corner. We are testing different ways out until one feels just right.
I want to try this recipe since we have finger limes growing in our garden.
Well, hello frozen s'mores!
I wouldn't mind a few of these handira pillows on my bed.
Definitely wouldn't say no to these sandals.
Lately, I've been noticing how much Glow loves to draw. She always has a little sketchbook and pencil on hand.
True has expressed an interest in scrap booking. I'm totally not a scrap booker, but it seems I have a daughter who is. Any tips to get her started?
Enjoy your weekend! We're going through a heatwave and I'm not really liking it one bit.