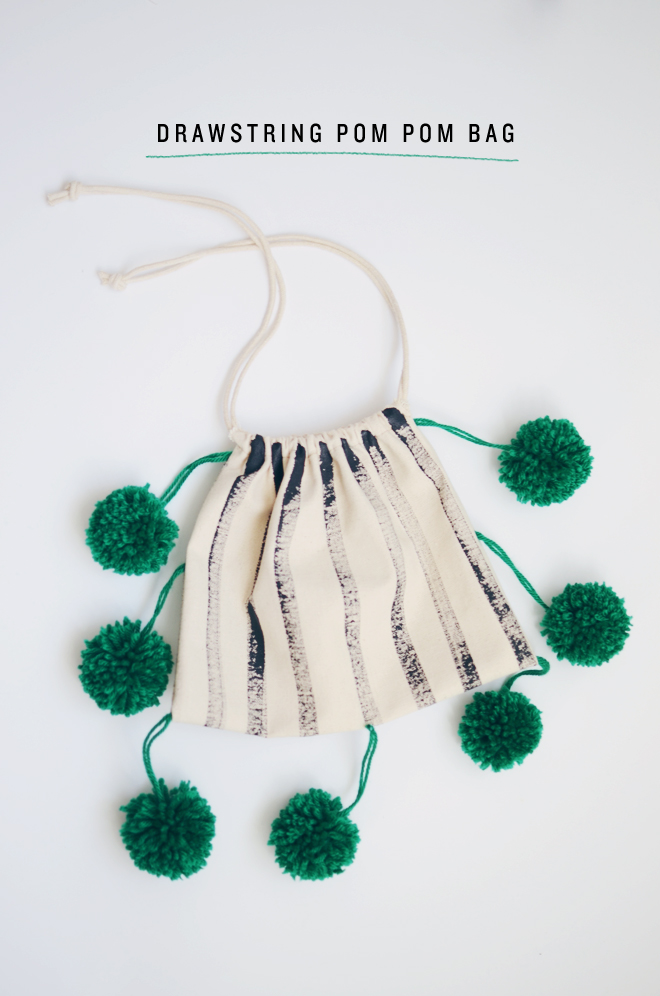 Drawstring Pom Pom Bag
make to hold some easter goodies

Supplies:
2- 11 1/2″ x 18 1/2″ pieces of canvas fabric
2- 26″ strands of cotton cording
Yarn
Paint
Paintbrush
Scissors
Plastic sewing needle
Hand-sewing needle
Sewing machine
Pins, optional
Seam allowance: 1/2″
Directions:
1. Paint your design on the outer portion of the 11 1/2″ x 18 1/2″ fabric pieces. Allow to dry completely.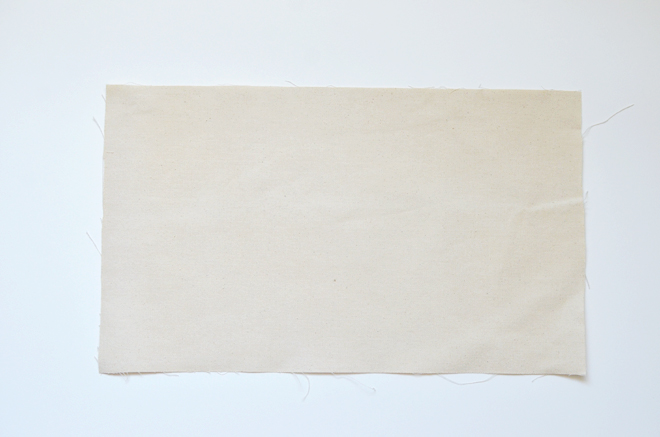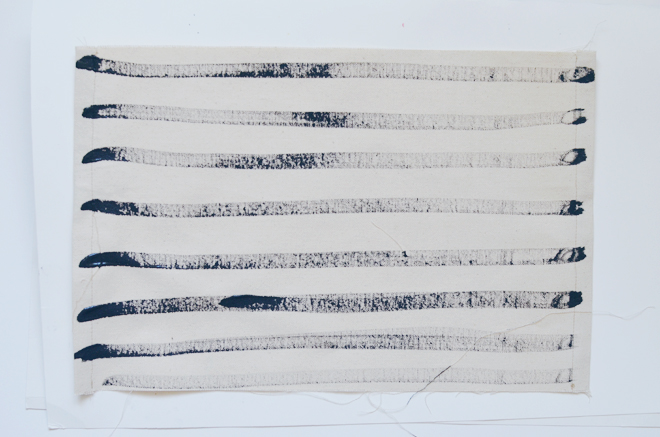 2. To create the drawstring channel casing, fold both short sides of the canvas fabric down 1/4″, and then another  3/4″, and pin in place.  Sew along the the entire length. Repeat for second canvas fabric piece.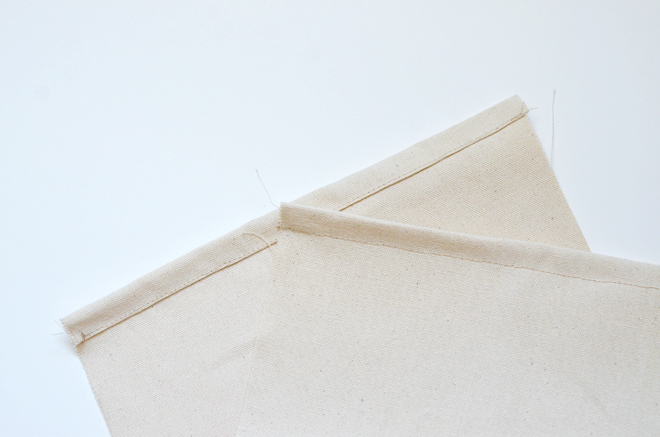 3. Make 7 small pom poms (see how to make pom poms here) and attach an 8″ strand of yarn to each, knot the ends of the string together. Space out 3 pom poms on each side of the bag, with the pom poms toward the center of the bag (and knotted ends off the edge of the bag). Fold fabric over width-wise, with the right sides together, so that the pom poms are sandwiched in the middle, line up the fabric edges and pin in place. Starting below the drawstring casing, sew along the sides of bag. Repeat for the second side, then turn bag right side out.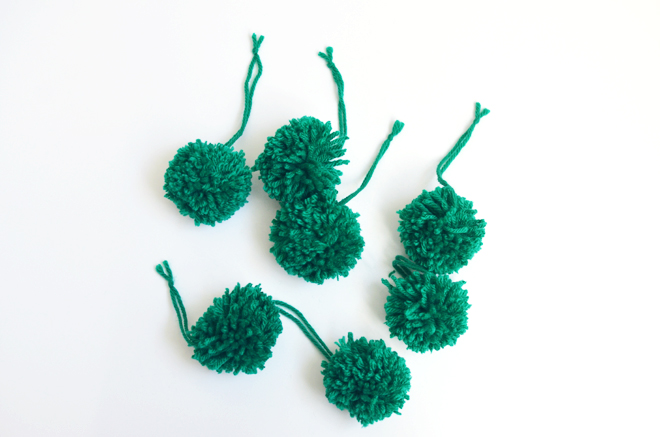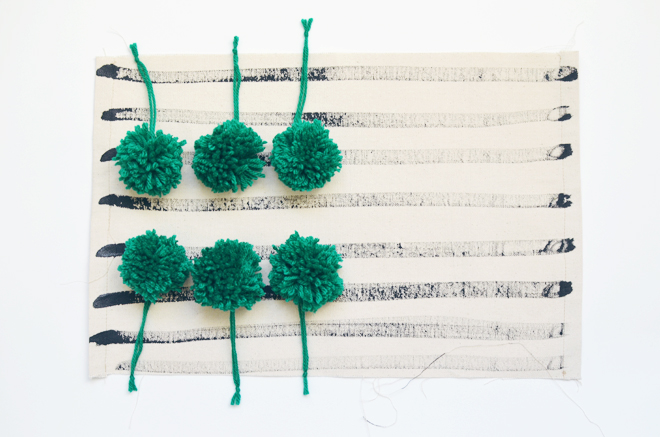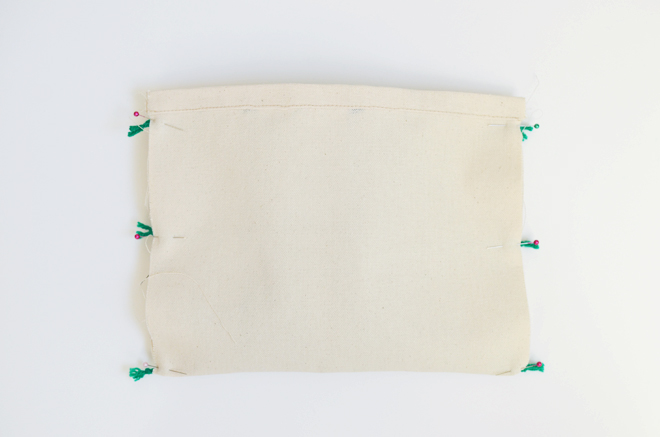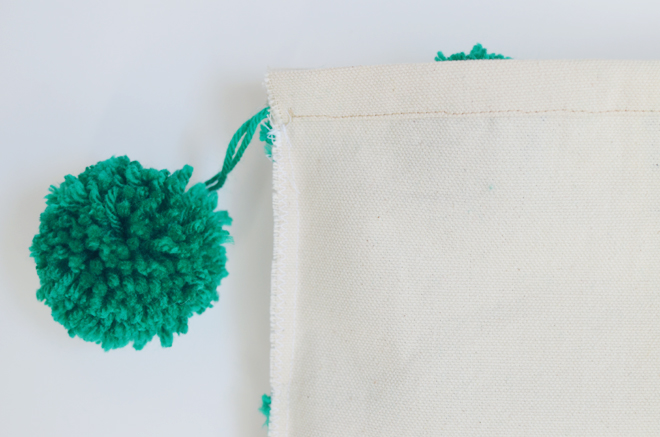 4. Hand-sew the remaining pom pom to the bottom, center of the bag.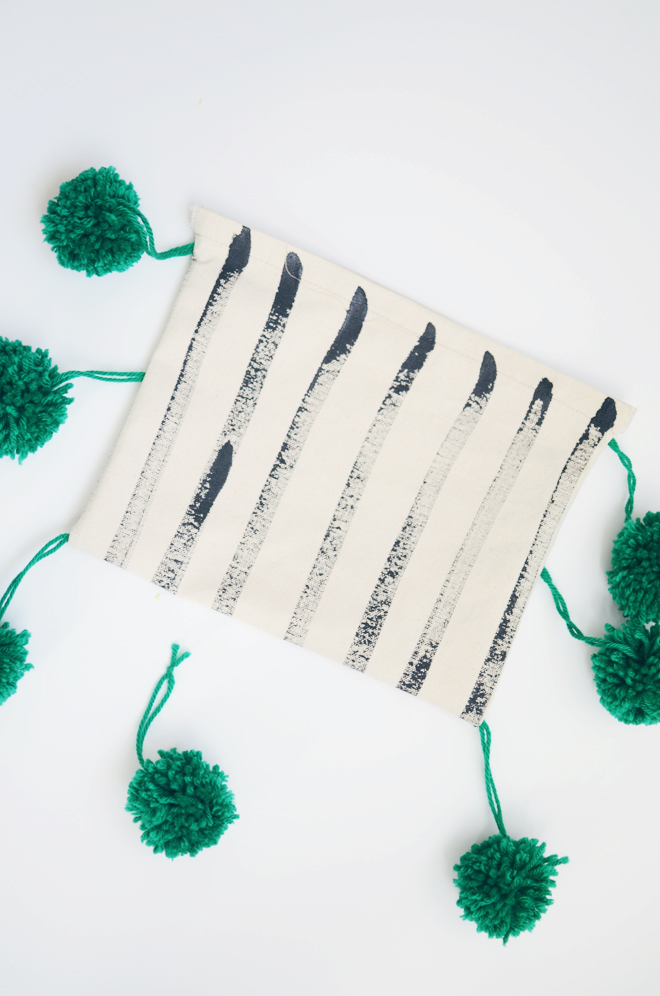 5. Attach one end of the cotton cording through a plastic needle (or a large safety pin), and thread it through the drawstring casing on one side of the bag, and then back around the other side, so that you have both ends of the cotton rope on one side. Repeat with the other ribbon starting on the opposite side of the bag. Leave approximately 9″ of cording on each side, then tie the ends in a knot and cut off the excess.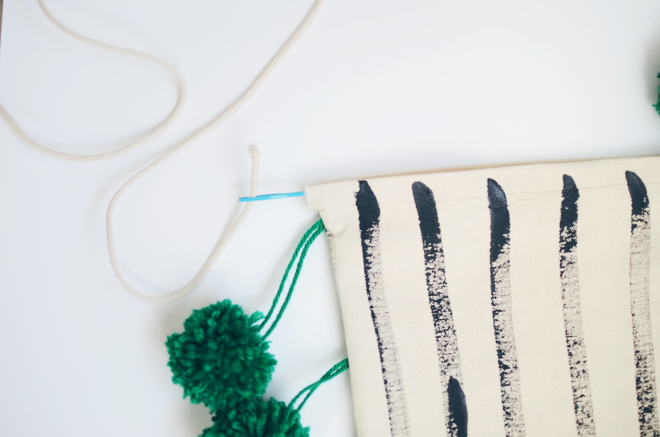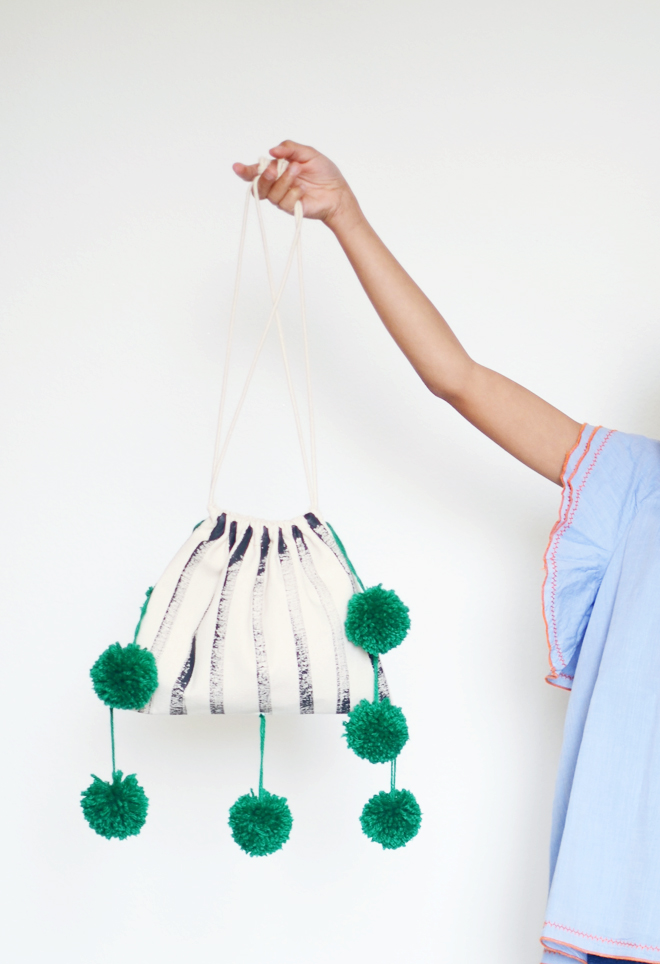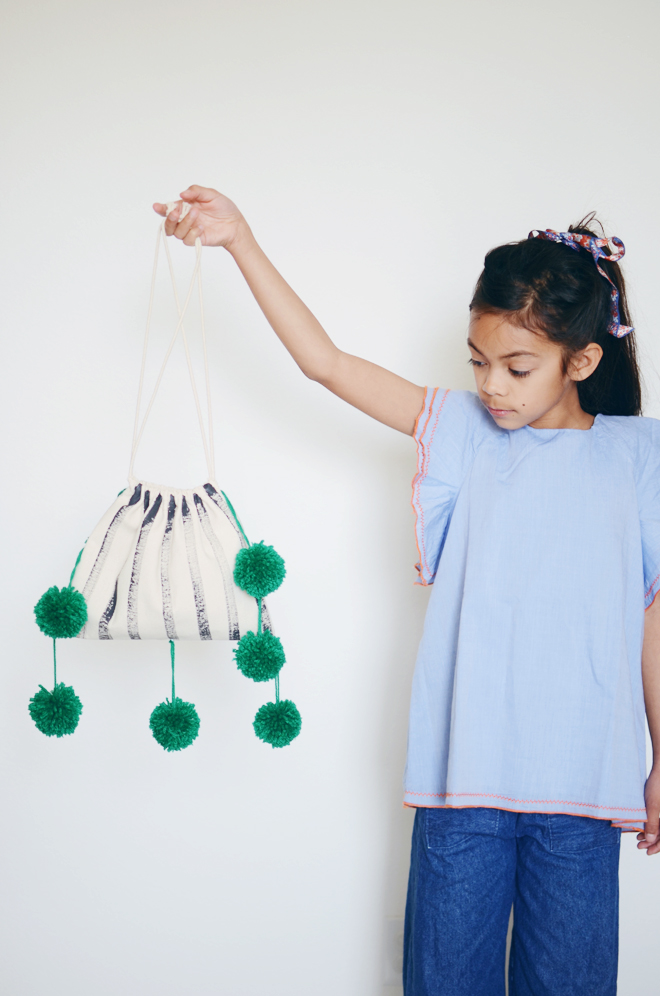 I was inspired by this bag that was featured in J.Crew's s/s 2017 fashion show. I don't know if it's an actual J.Crew bag since I don't see it in their webshop, but I love the quirkiness of it, so I created my own version for kids. I think this would make a great alternative to Easter baskets stuffed with chocolates and some Easter eggs. It might not hold much for an Easter egg hunt, but it is definitely cute!
on true: ruffled blouse, c/o land's end. pants, homesewn (see here).