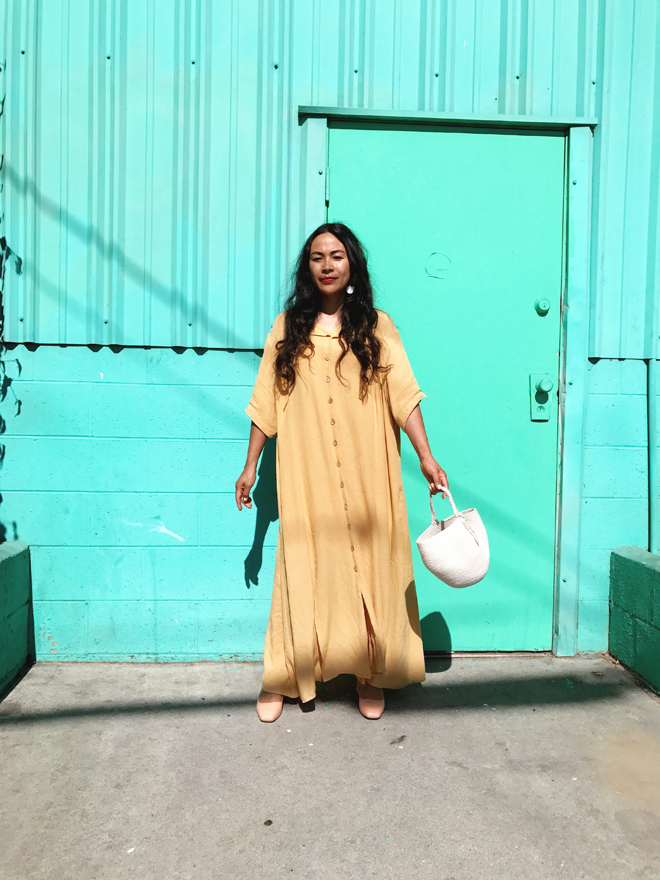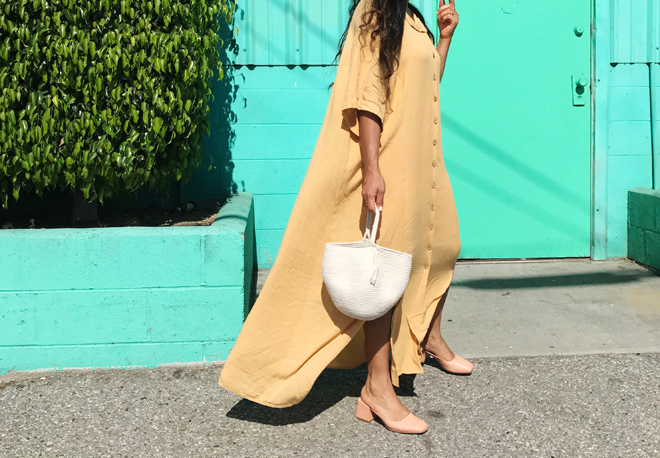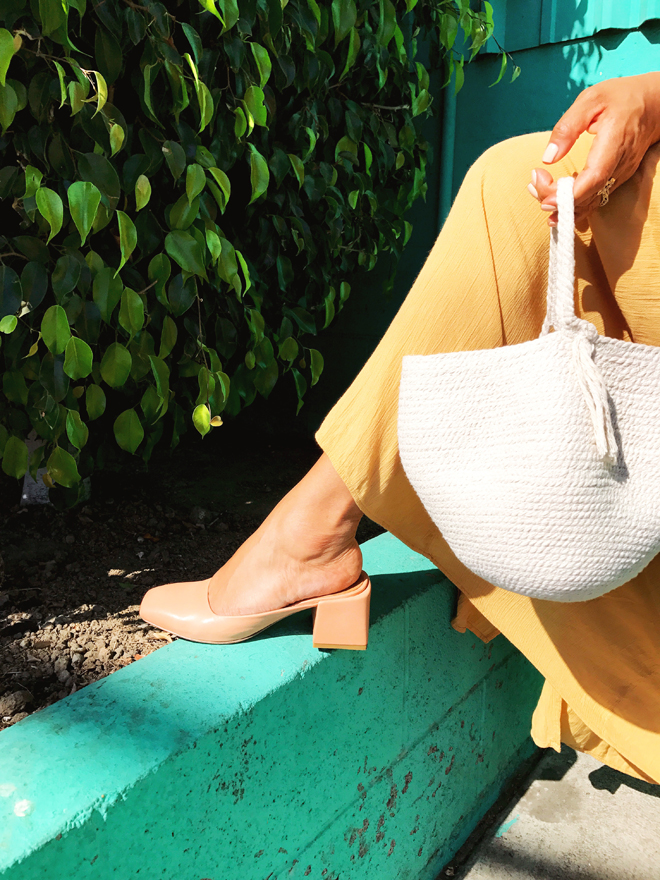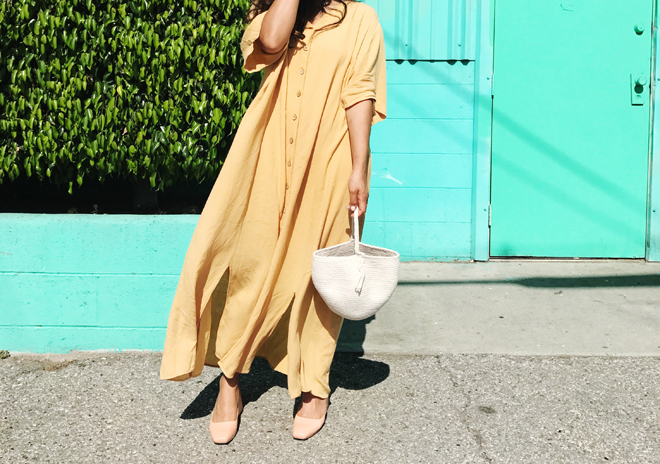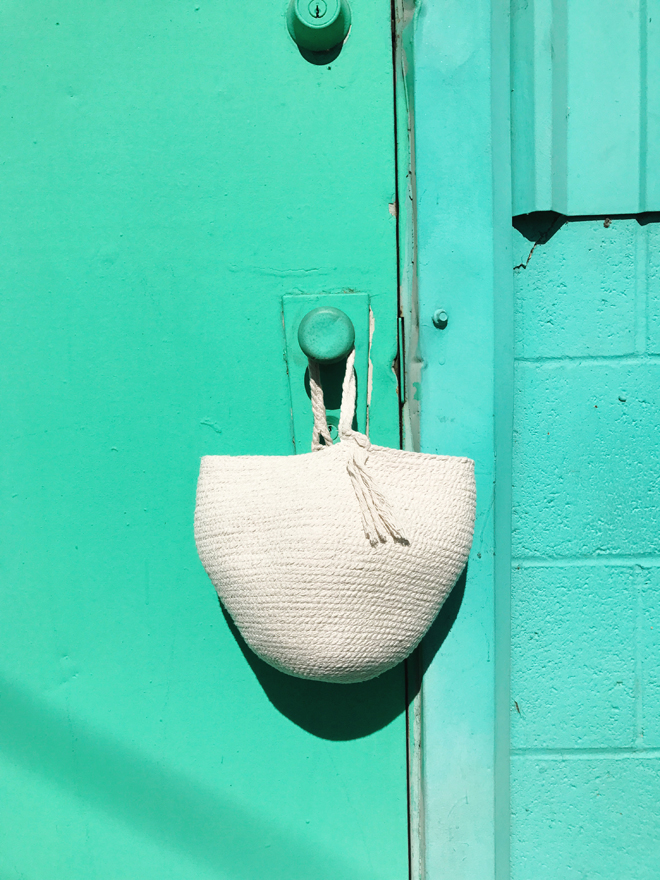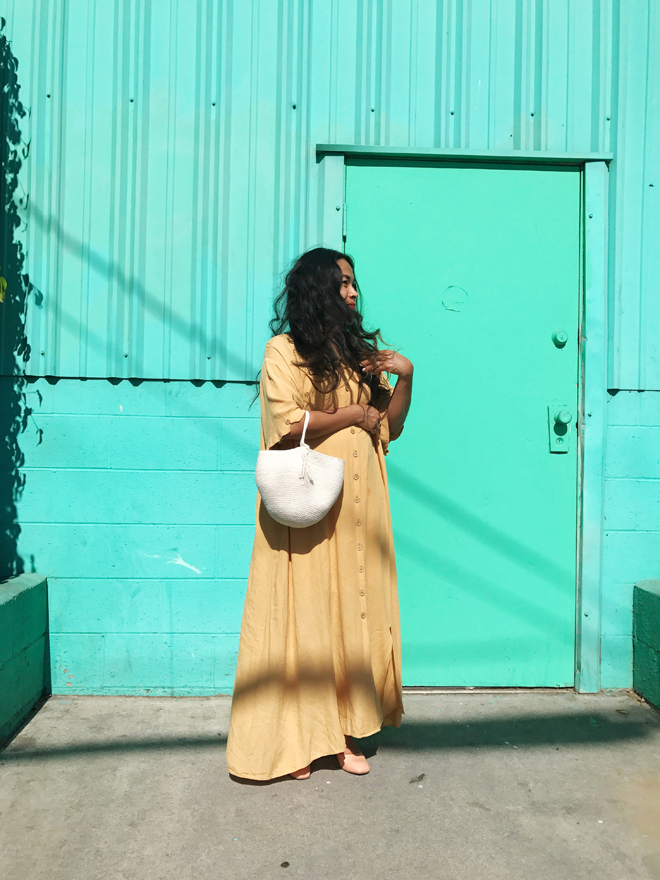 Thsee photos are from a couple weeks ago because my hair is still really long here (I chopped about 6 inches off, and I miss this length, but I don't miss all the fried ends). This dress is one of my most favorite vintage finds of late. The dress is quite large, but that makes it even more perfect. I don't let size stop be because if it's too big, I can always sew it to make it fit. In this case, I love the loose, flowy vibe of it, and of course, I love the golden hue. No sewing necessary on this one. It's not a color I wear often, but I'm trying to branch out past my creams, blues, and browns. This dress will take me into fall nicely and I can't wait to pair it with some ankle boots.
I still have my love for sewing rope baskets (see past ones I made here and here) and this particular one is inspired by the Birkin basket I love so much. It has a similar shape and I'm debating making a lid for it too. I love making these so much that a few of these might make its way to WOVENFOLK from time to time.
on me: dress, vintage (similar here and here). shoes, loq. earrings, annie costello brown. basket, made by me.
Save