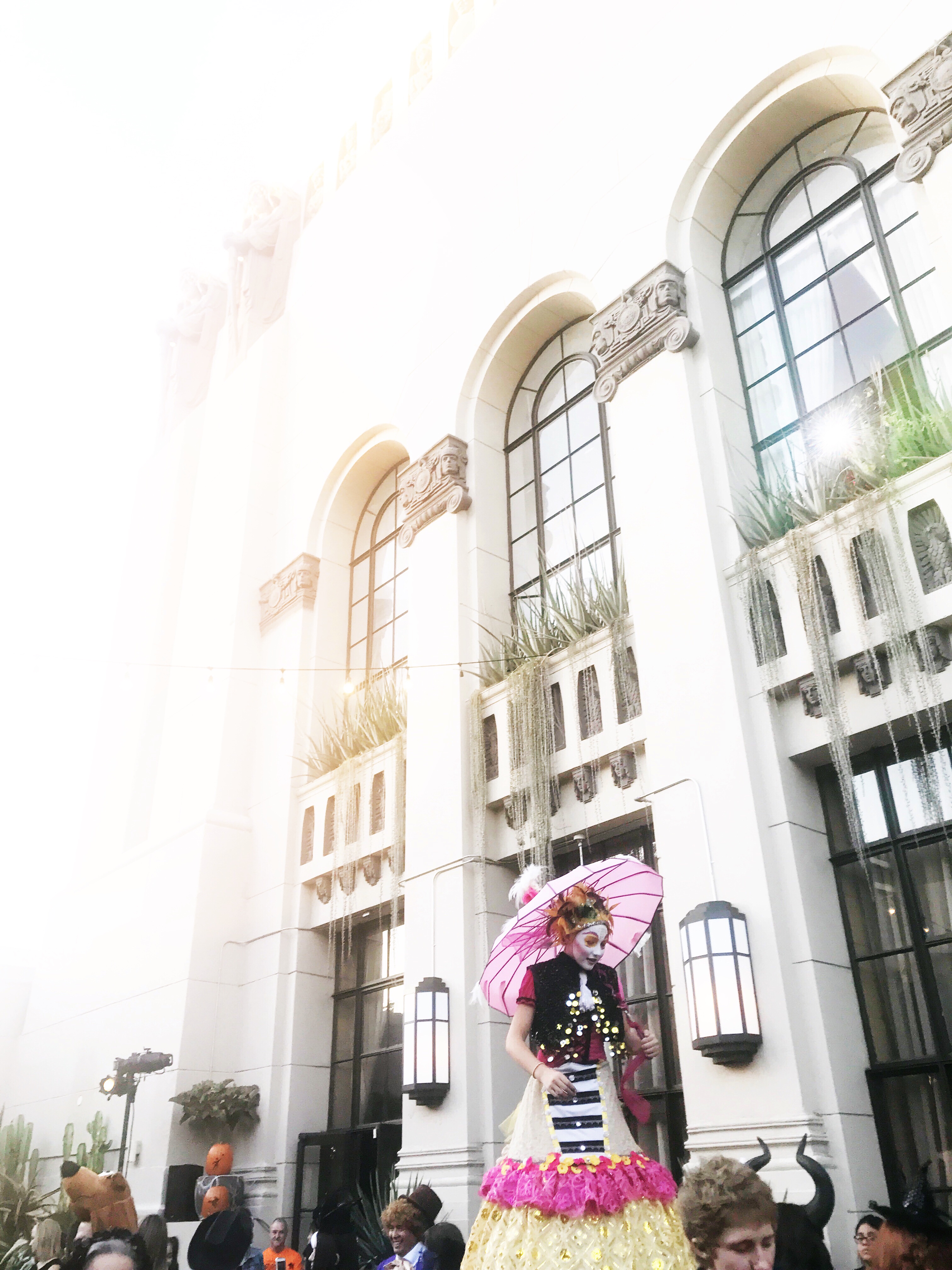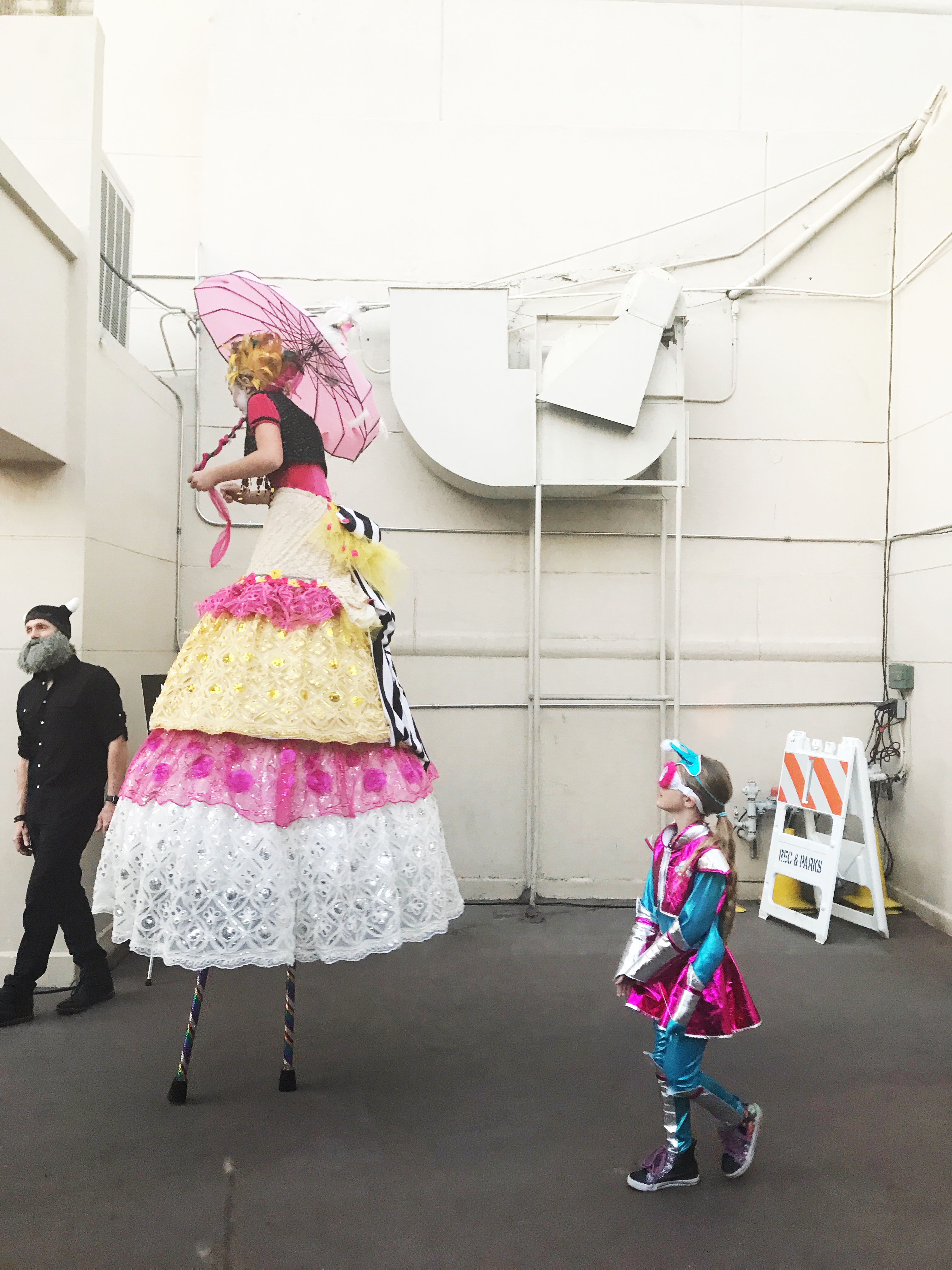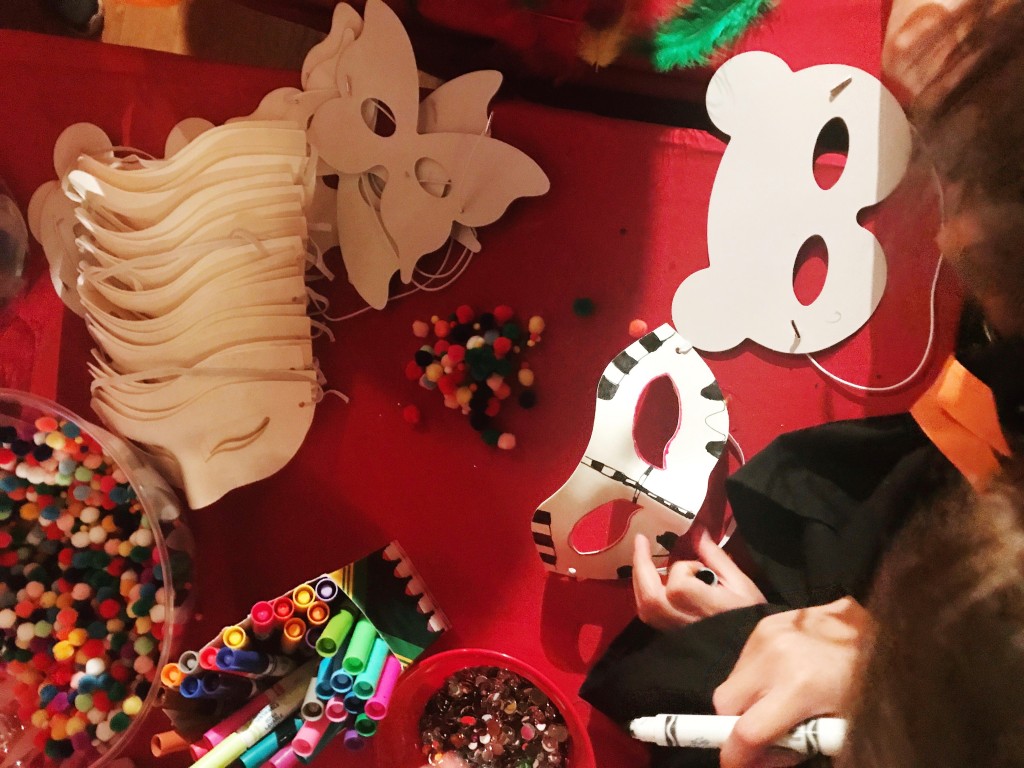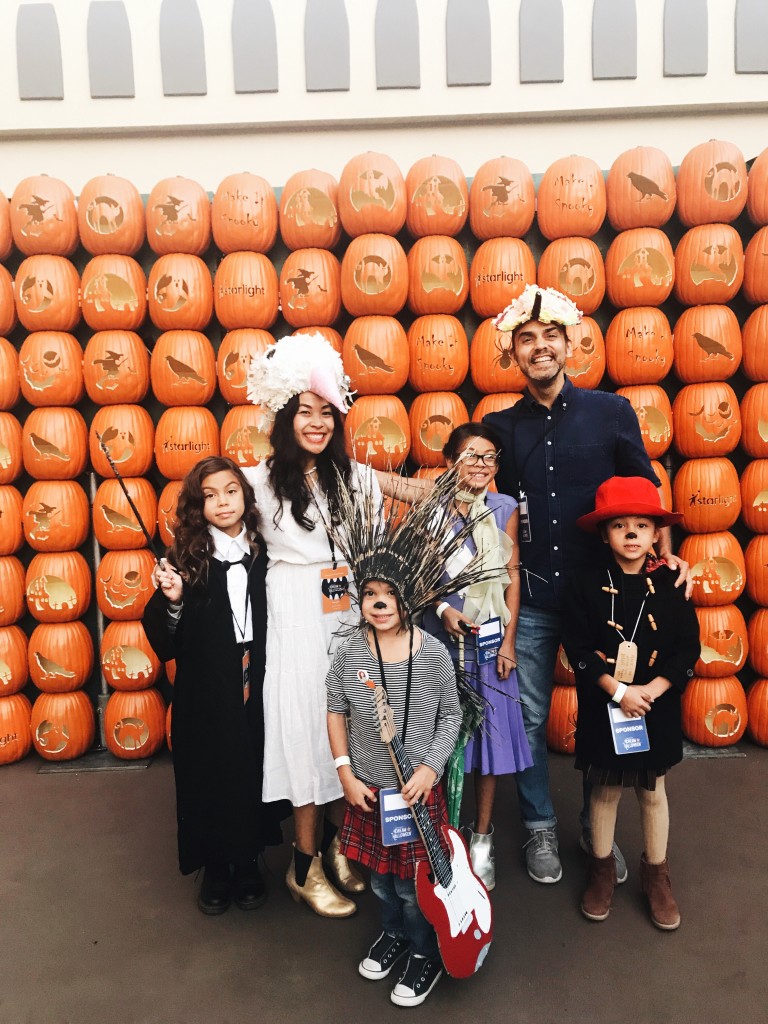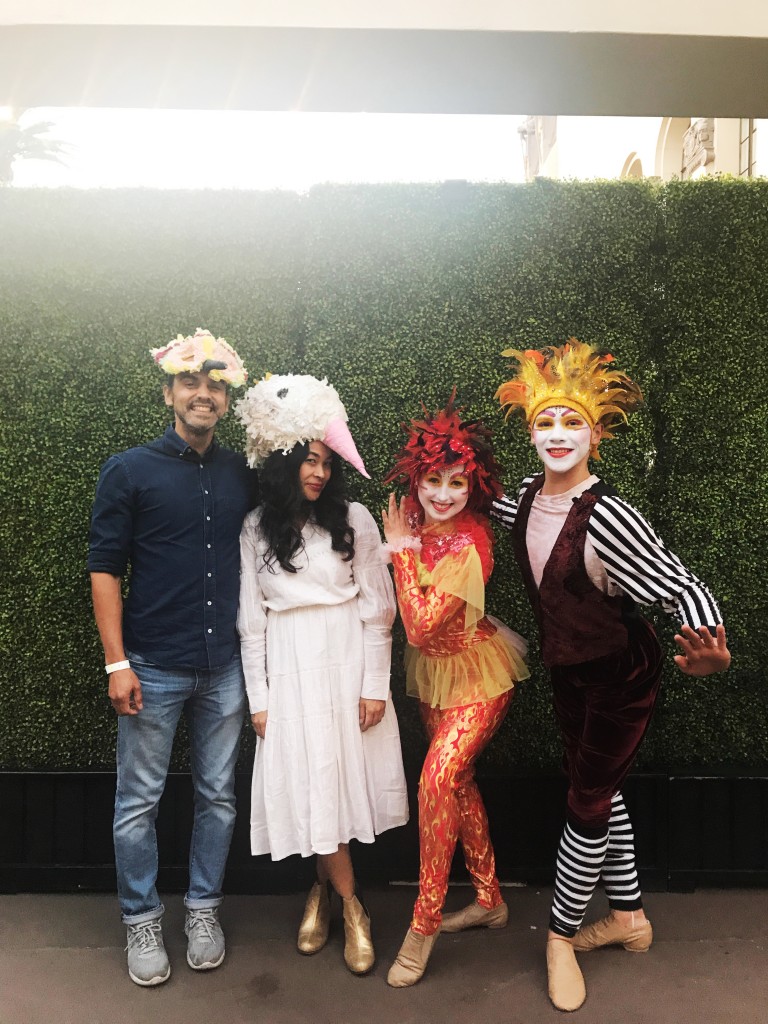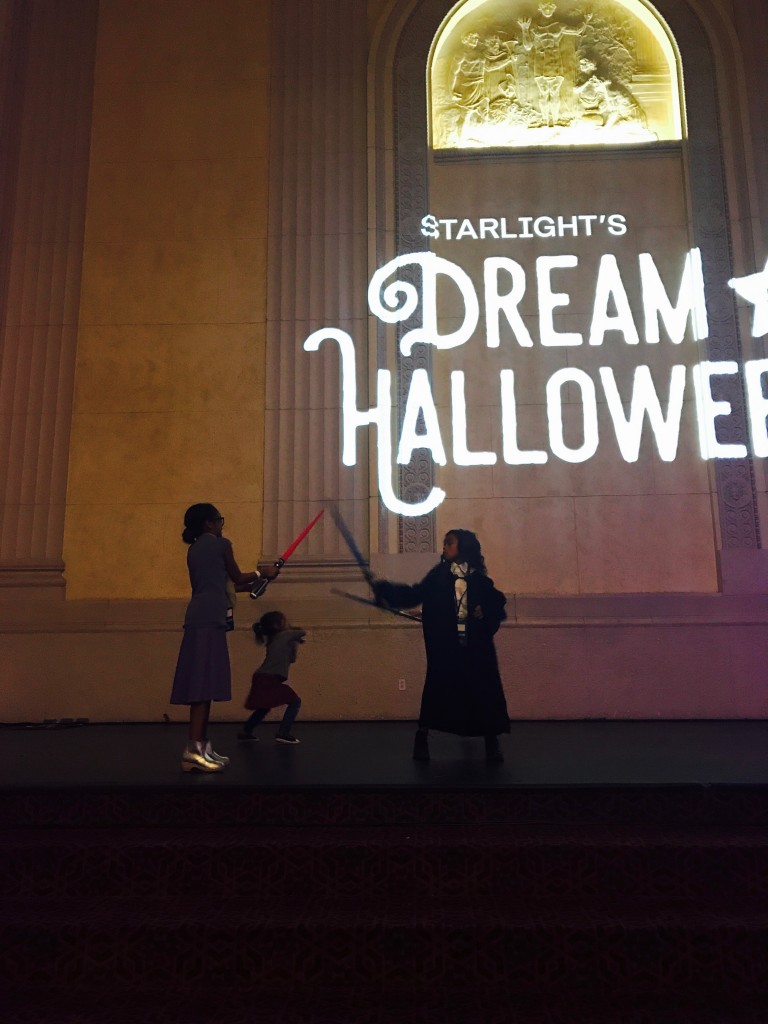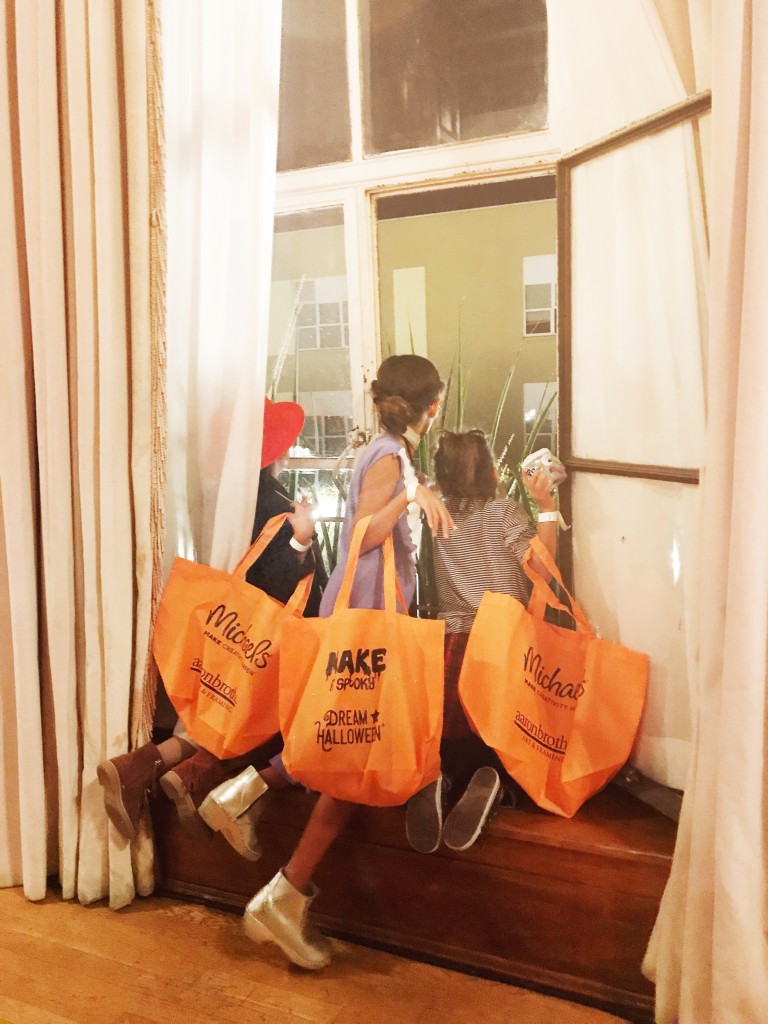 This past Saturday, we got to go to the annual Dream Halloween event for the Starlight Children's Foundation and we all had a blast. It's the ultimate Halloween party. Not all the girls' costumes were completed, but that didn't stop them from getting into character. Ben and I pulled a last minute costume together and were sort of "birds of a feather flock together" kind of thing. I used Brave's swan lake head from her 5th birthday and Ben used my bird costume from last year (and I changed the color of the beak). And like last year, Glow garnered the most attention for her costume (last year she was rolling around as BB-8). It's fun looking at the creativity people put into dressing up.
After we stuffed ourselves (the food was fantastic this year, better than last year's), we headed to the Michaels' room. The girls were very eager to visit all the craft tables. They decorated frames, made masks, danced a little, took family photos, but I think they would all agree that the slime decorating table was their favorite. They could have spent the whole night there, but once they learned there was a Star Wars room, they wanted to head there too. C3PO was waiting to greet them there, and they each got their own lightsabers, then went on stage to have a lightsaber duel with each other. The night was filled with crafts and Star Wars, which is pretty much their dream combo, so you can imagine they came home very tired, but happy.
See last year's party here.