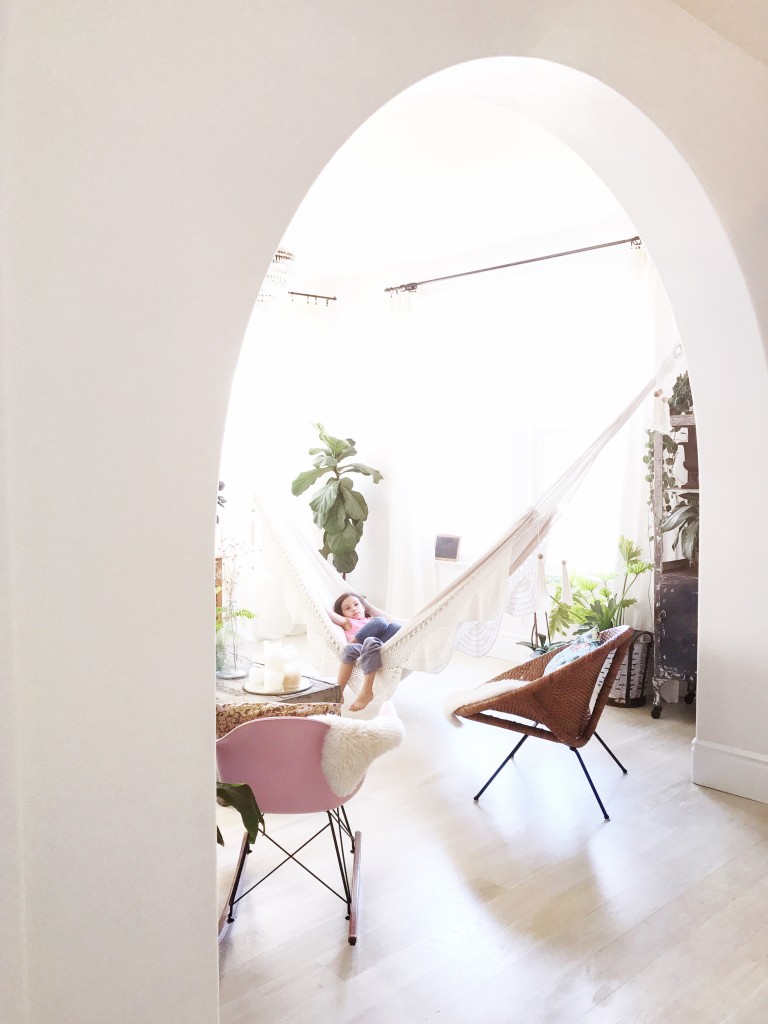 This week's learned, links, and thankfulness…
Thankful for visits from friends who live far away, and we get 3 days full of catching up and encouragement.
We had some fun summer adventures this week. I love being able to give the little two some extra special attention and time.
I'm working on getting down my recipe for baked churros. Once I'm happy with it, I will be happy to share it!
Reading has really clicked for Soulie this week. She started reading Anne of Green Gables and has been telling me all about it. It's no longer just words, but now she's enjoying the stories!
If you're eyeing the Everlane day heel, the black is up for pre-order.
Earring lovers… someone get this vintage brass pair.
What a cute, red ruffled dress! These red, woven ballet flats are quite the lookers too.
Excited to find a new delicious restaurant in our area. It's exactly what I want to eat for our anniversary in a couple weeks.
There will be some new baskets in the shop this weekend, so don't forget to check out WOVENFOLK!
Friends, stay cool this weekend! We've been going through a heatwave, so it's definitely feeling like summer 'round here!
do we need another chair? by charlotte trounce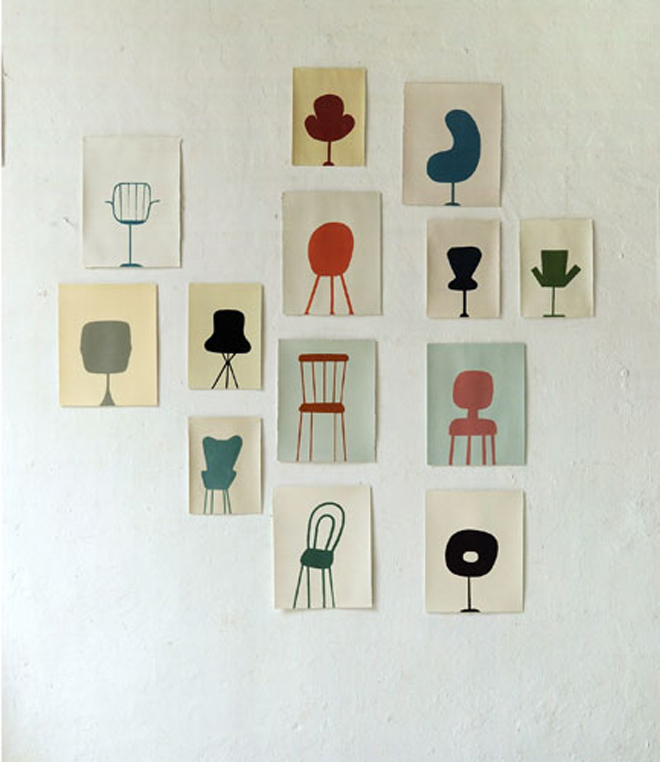 chairs by sabine finkenauer
stacking chairs by ophelia phang
When it comes to home decor, I have a weakness for chairs. I've had to sell some because I have too many, and it's time to move some of our children chairs on because the girls are getting too big. I love these chairs illustrations and think I will have the girls create one of our own of all our chairs. That way we will have some way of remembering the various chairs we had in our home, especially the little ones that the girls have outgrown. The one chair I hope to get lucky and find for a bargain (though it's unlikely) is a Warren Platner chair. I've also tried to find pink Casala chairs, but it seems most of them are in Australia, and I have no clue how to get them here. I doubt either will ever happen, but hey, a chair loving girl can dream.
Save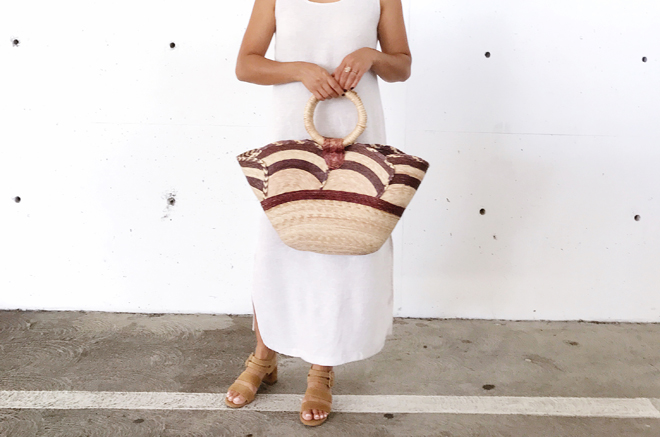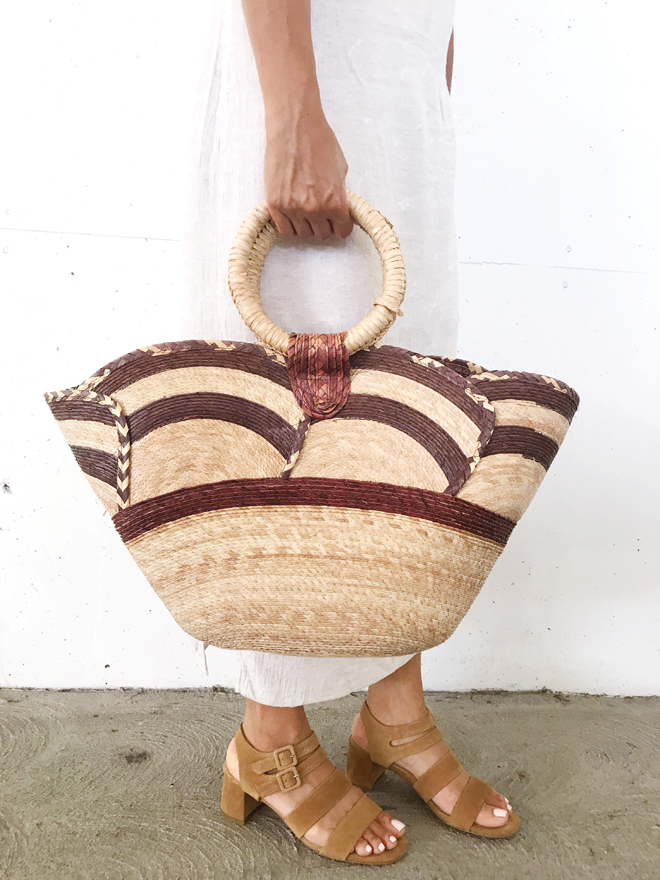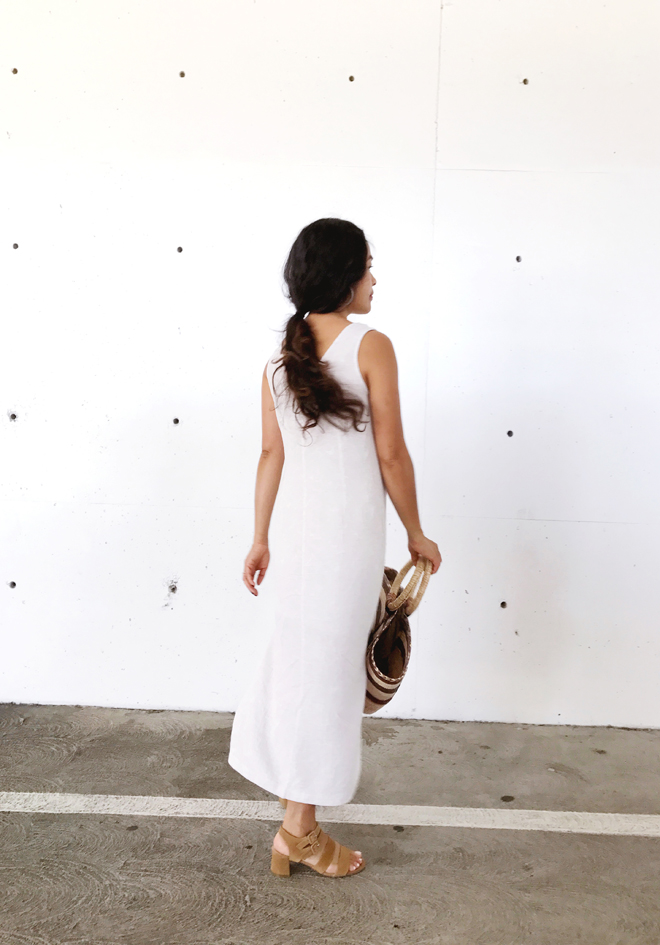 I've had this dress for a few years now, and I still love it and wear it. I got it from Ms. Tips awhile ago (see it worn here), so I guess my style hasn't changed much in the last few years and I'm pretty predictable. Something unpredictable is that my hair is in a low pony tail. I typically always wear it down, but it's been so hot lately, so this is one way I'm trying to keep cool.
These sandals are by Marais USA and are so comfy. The footbed is so soft, and though it's got a small heel, it's very comfortable to walk in. Shoes are my kryptonite. Okay, and basket bags and antique jewelry. When it comes to things for the home, chairs are my weakness.
The scallops on this handmade Mexican basket are so sweet. Someone needs to scoop this up quick! It's perfect for beach days and summer picnics.
on me: dress, vintage via ms. tips (vintage here, new there). jardin heel, marais usa. scallop basket, wovenfolk.
Since I'm wearing a Ms. Tips vintage dress I wanted to share a new venture of Tammy's, the gal behind the shop. It's women like her that have inspired me to open up Wovenfolk, to pursue things I'm passionate about. I'm happy to share she, along with her business partner Erika (from Mini Pomme), will be opening up a brick and mortar children's shop in Minneapolis. It is called Kinoko Kids and described as "Euro-Japanese sensibility and charming selection of modern and vintage toys and clothes." If you're in Minneapolis, they officially open up this weekend on June 24! To stay updated on their shop news, follow Kinoko Kids on instagram. Kudos to Kinoko Kids!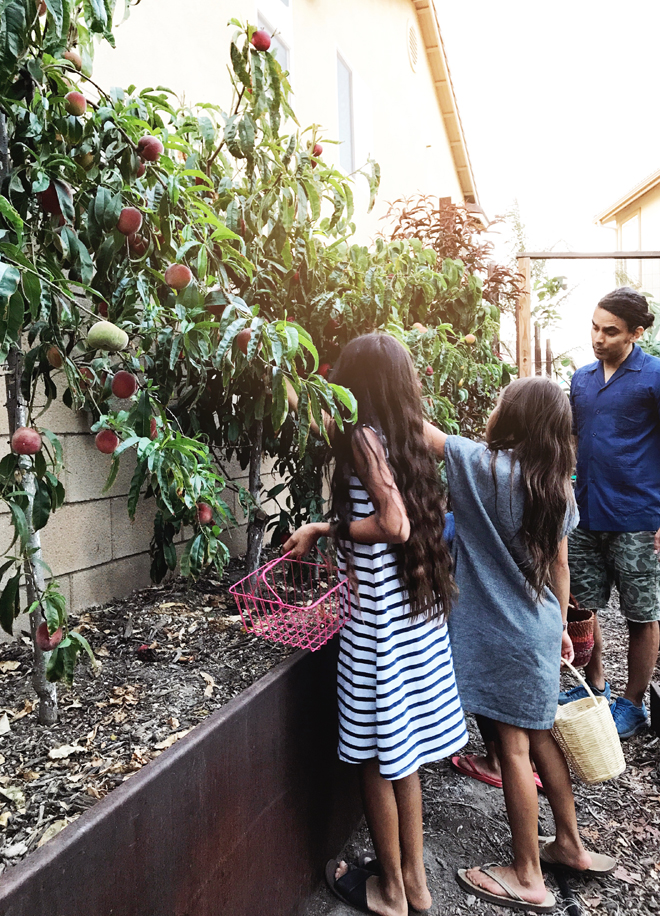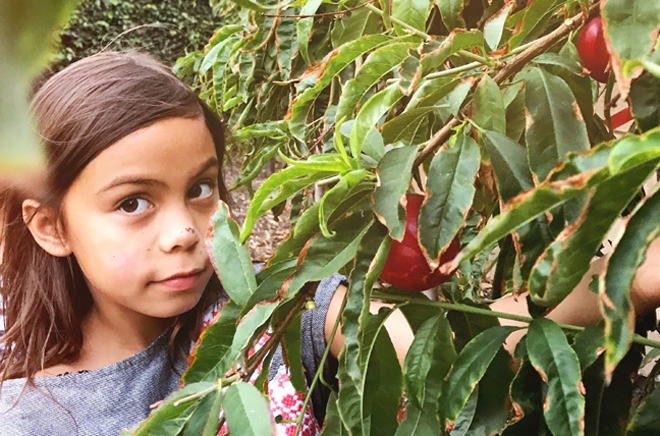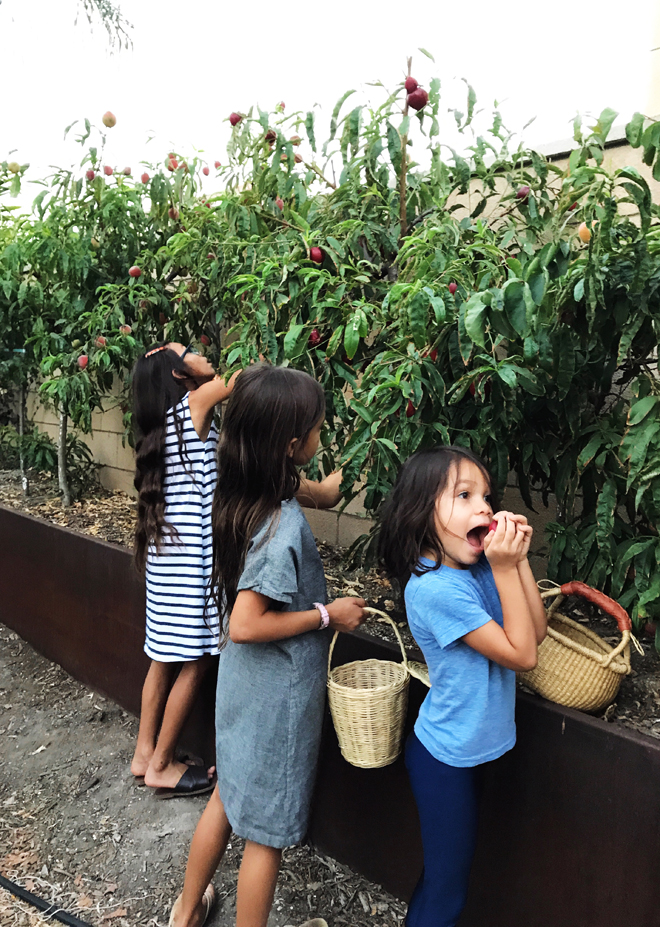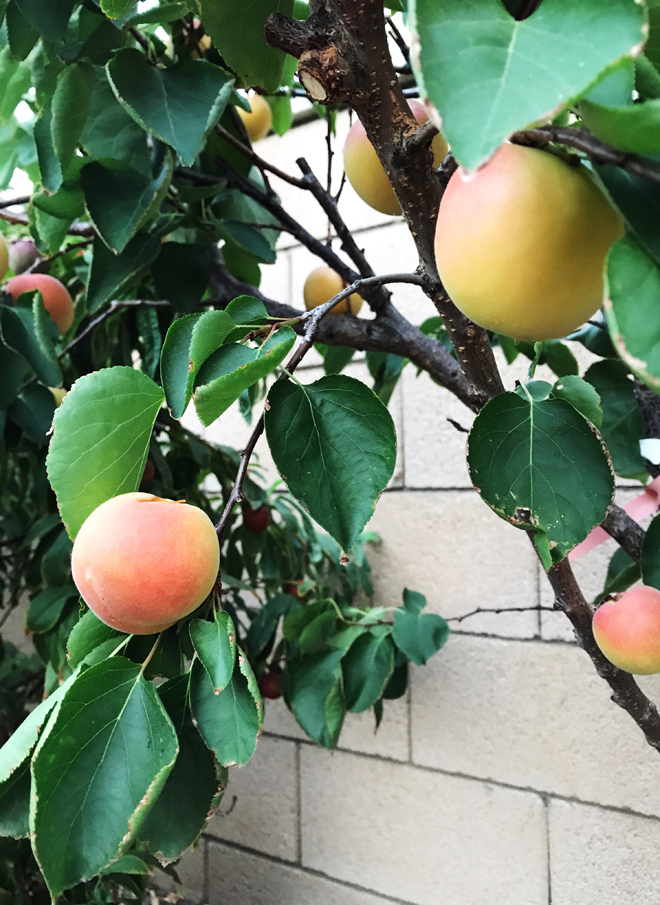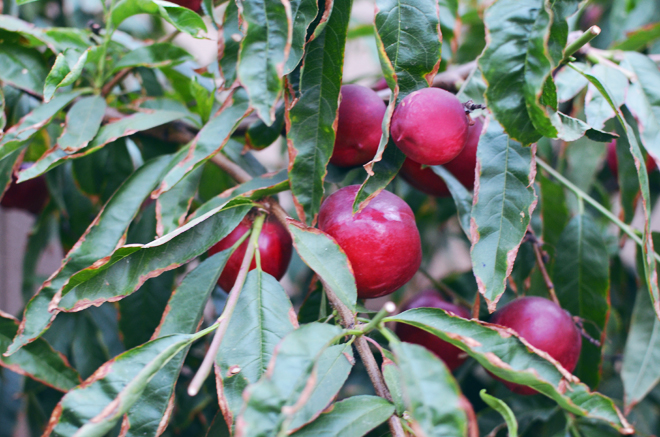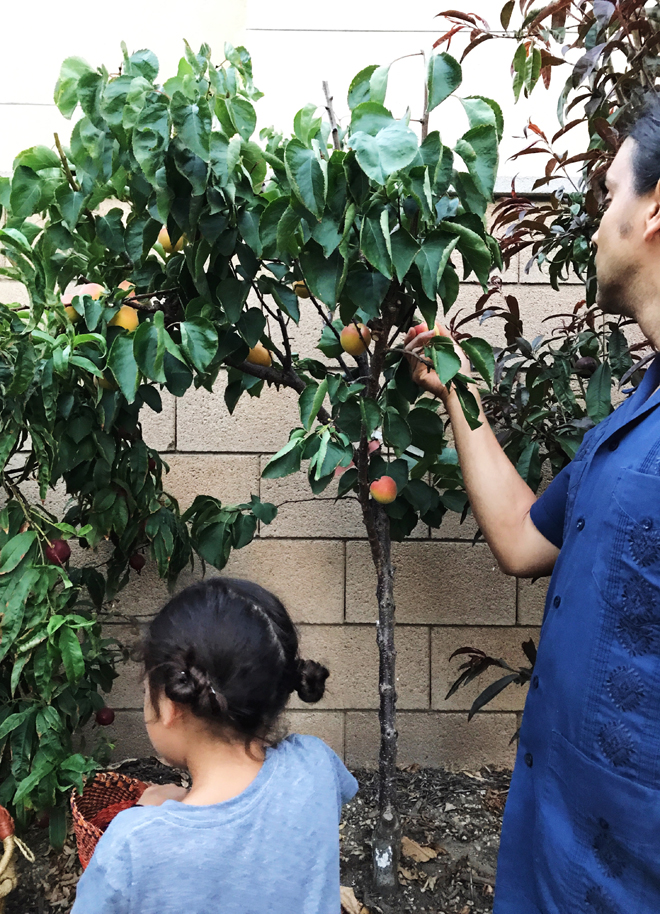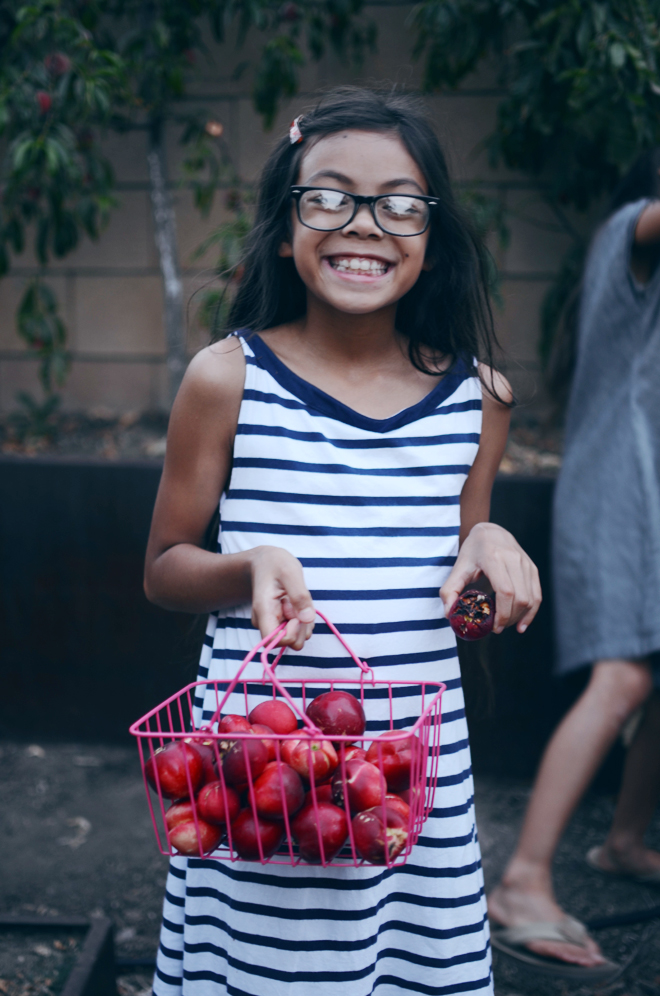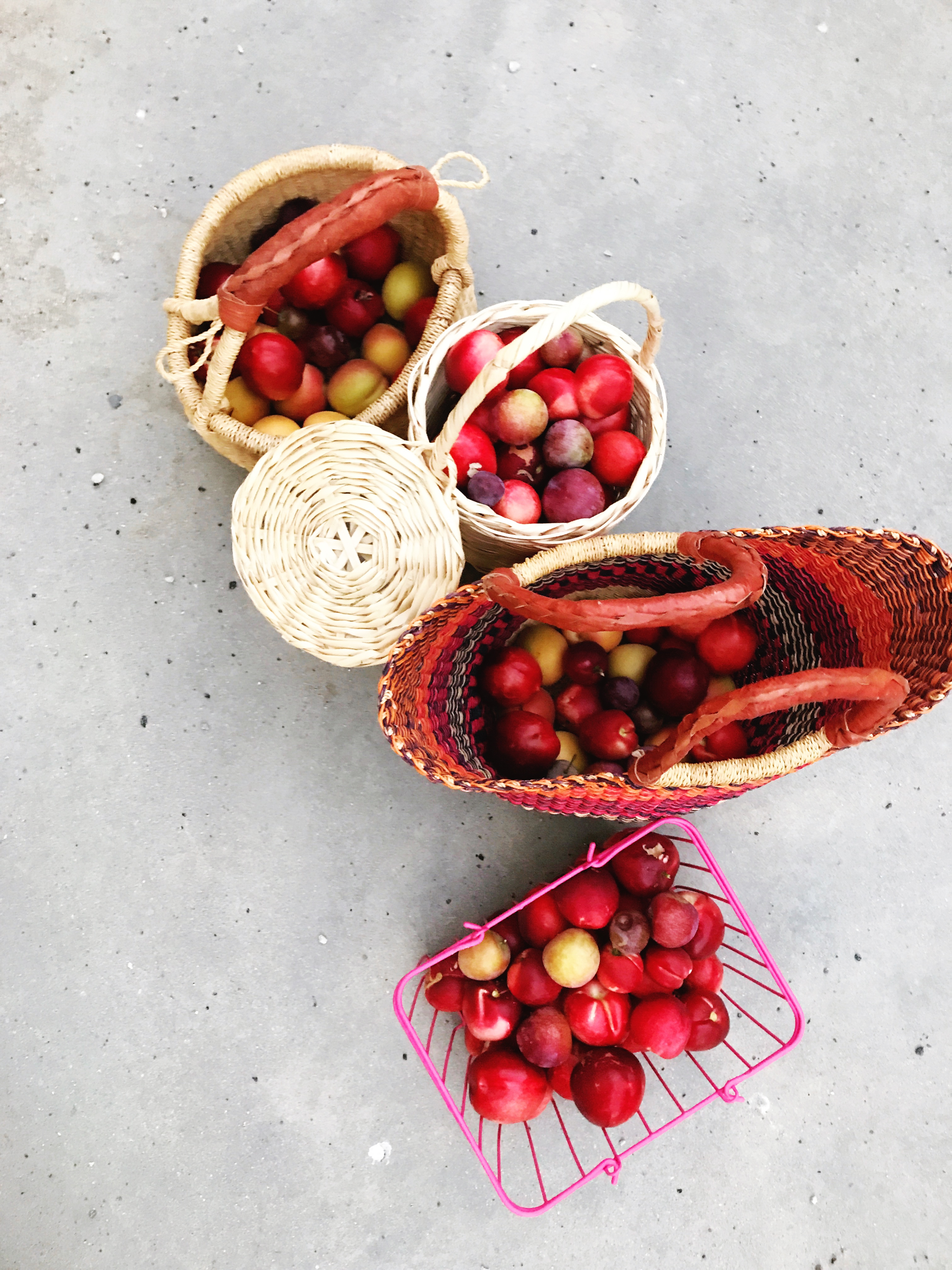 This is the first year we've been able to harvest any stone fruits from our garden! Some were tastier and sweeter than others, but the ones that were "meh" will be chalked up to them being still so young. As the trees mature, the flavor should too.
Unfortunately, we weren't the only ones that took notice to the new, brightly colored fruit… the birds did as well. It's discouraging to put all that work in, only to have it sniped by freeloading birds. When we had blueberries, we tried using nets, but that was challenging. Despite our efforts, it wasn't easy to access the fruit, and once, a birds got INSIDE the net!
One response to the thievery is to have the tree big enough so that there's plenty of fruit to go around! But that defeats the purpose of having multiple trees in a small space.
This fight is not over!
Save
Save
Save
Save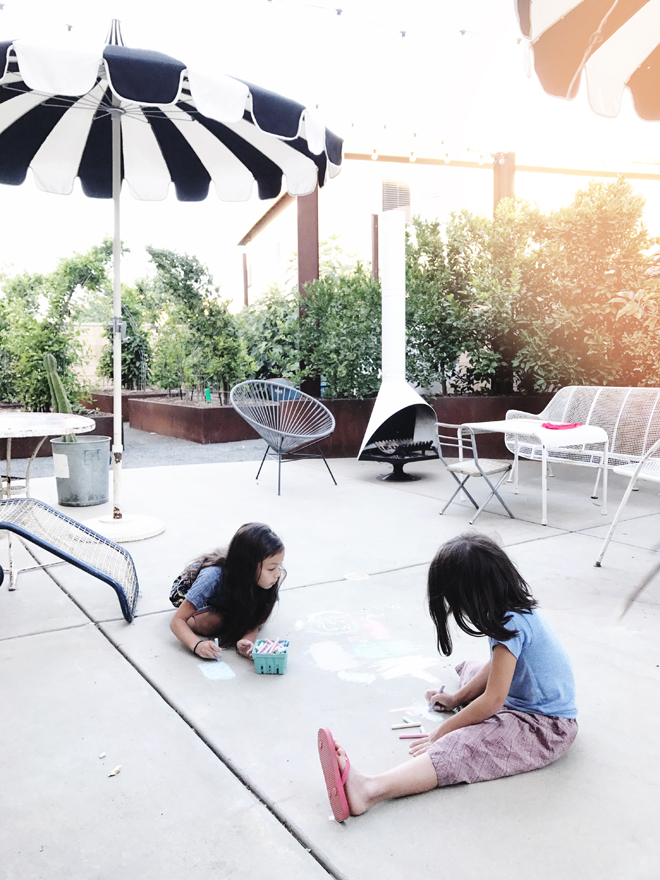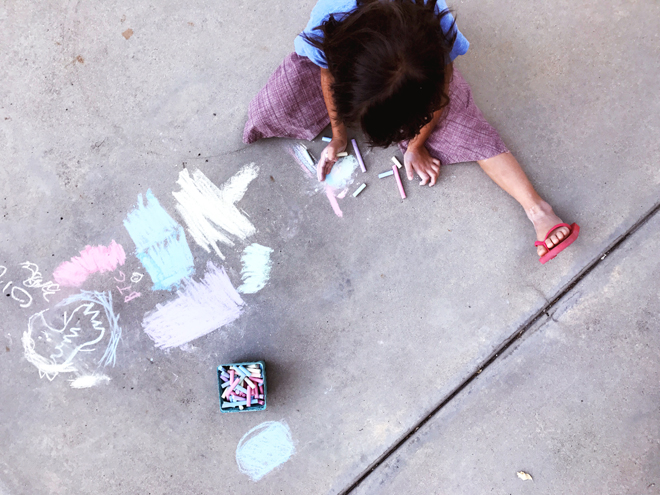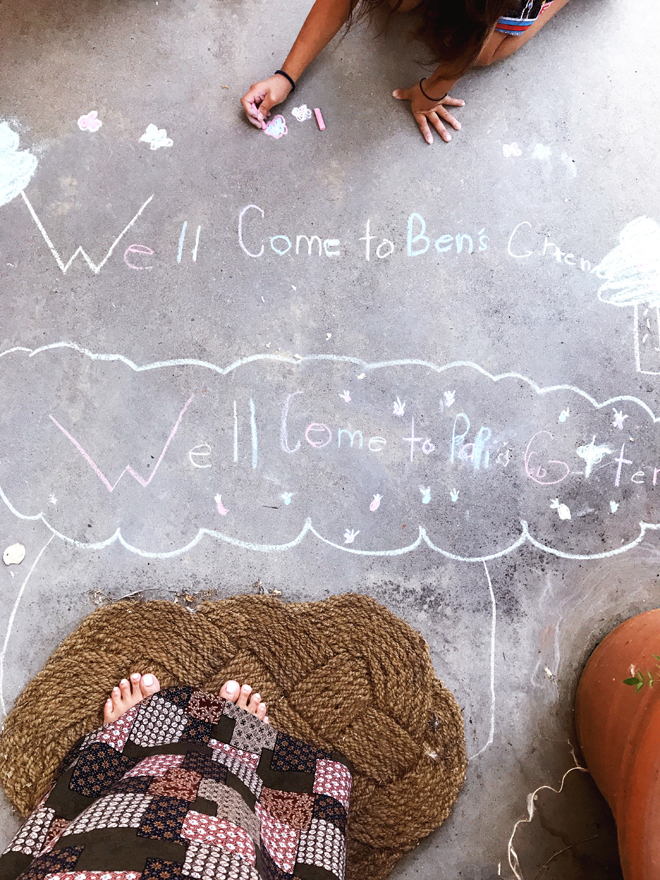 Once evening comes, and it's much more bearable outside, the girls spend the time drawing with chalk in the backyard. Ben is nearby tending to his garden, which has never ending projects, and usually I'm inside finishing up whatever things I didn't get to finish that day (and I have never ending projects inside). The wonderful thing about Southern California summers is that once it hits about 6-ish, the temps cool down dramatically. We love being able to be outside in the evenings. I can't wait to start having summer dinners in the cul-de-sac with our neighbors. It was one of my favorite things about last summer, so we must start it again soon.