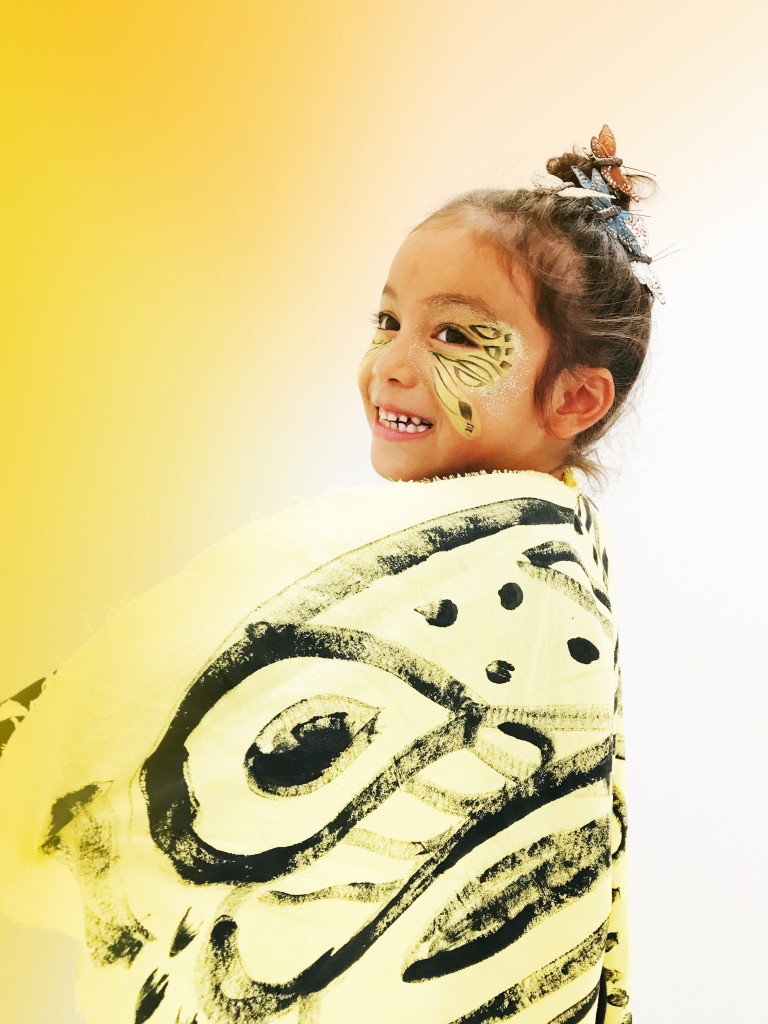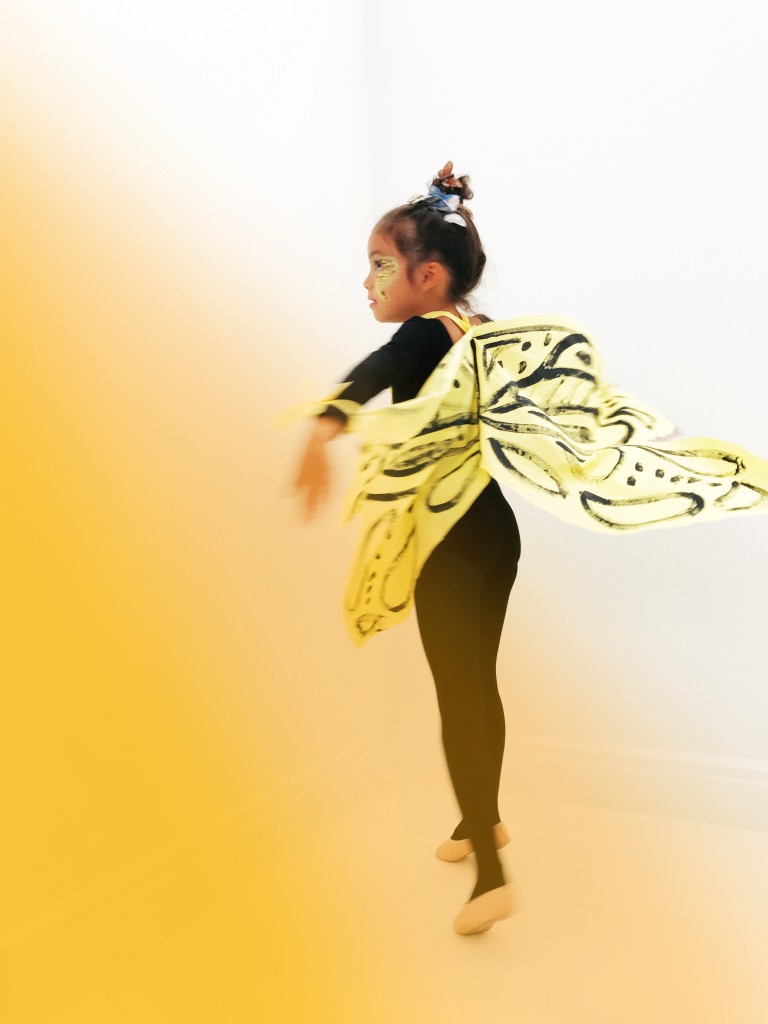 You have Halloween figured out yet? My girls knew what they wanted to be months ago and we've been working hard lately gathering things to bring their ideas to fruition. If you have a little one that wants to be a butterfly, then you'll want to see my newest project on the Babiekins blog. Not only are these wings super fun for Halloween, but will definitely get many hours of imaginative play. See the simple step-by-step here.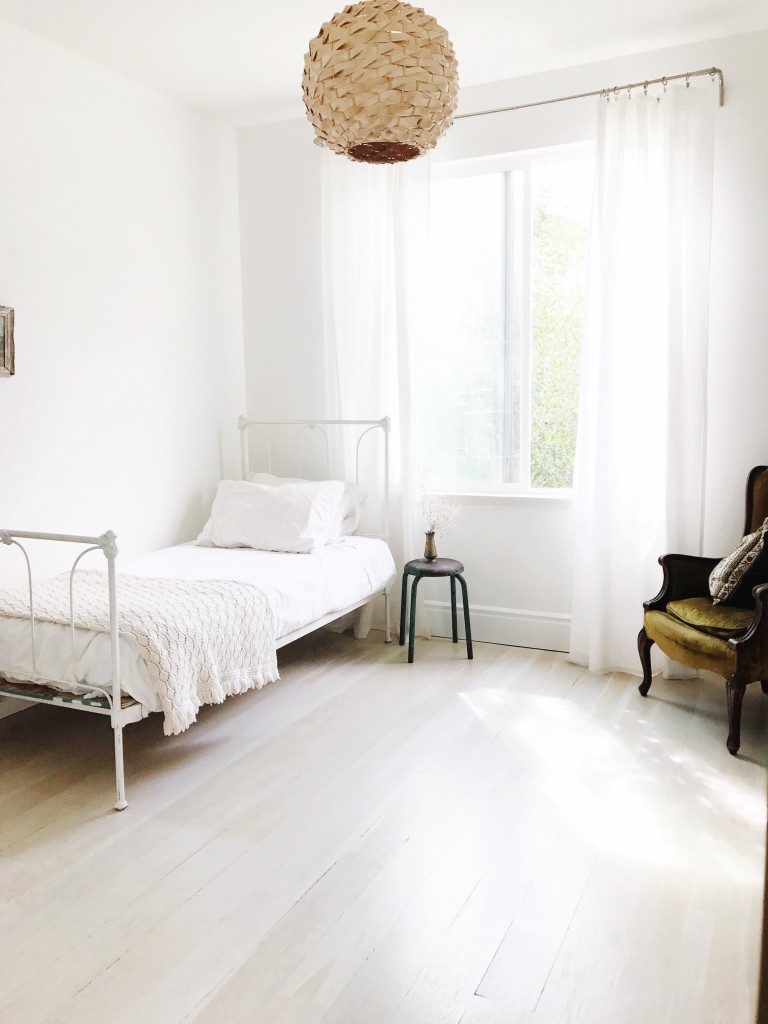 This guest room might be one of my favorite rooms in the house because of how simple it is. There's not too much in there; I love the spareness of it. It feels so airy. This is the former play room (it still had a bed for guests), and as you can see, we've made a few changes over the summer. I will share a room tour soon.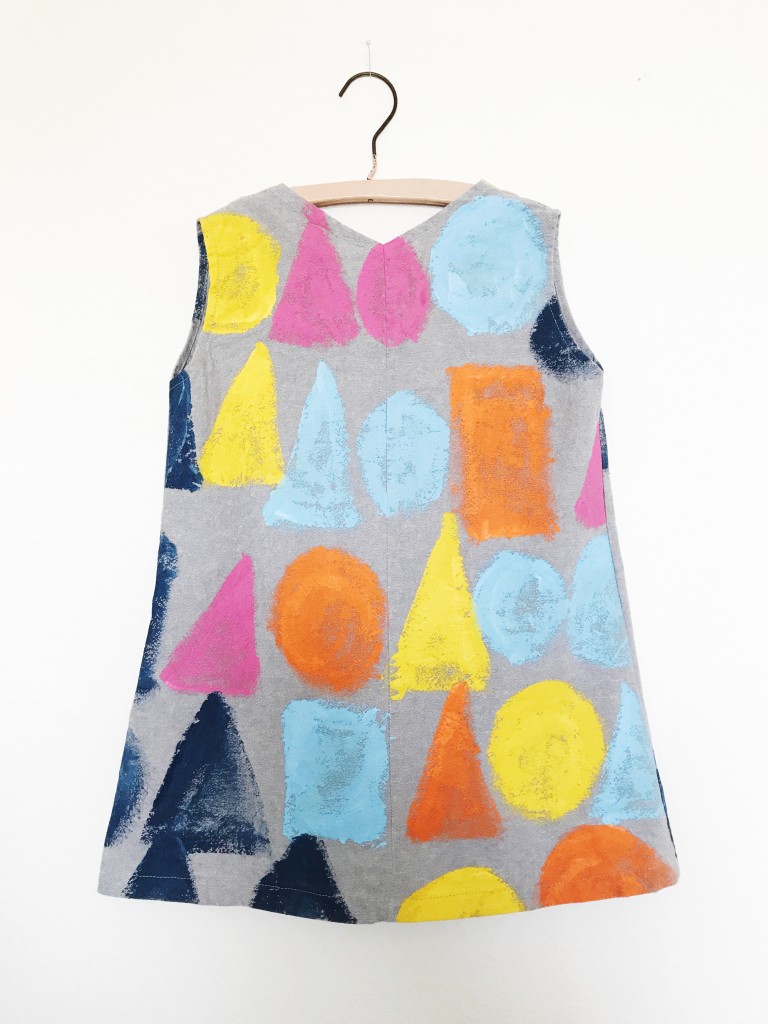 Since Glow requested a "shape" birthday, I made her a shape dress. I had no clue what kind of dress to make her, so as I turned to Pinterest for inspiration, I came across this dress I pinned long ago, and knew my own version of that would be perfect. I used the fabric from this dress I made a year ago, but never wore much, and repurposed it into a birthday dress for Glow. I cut out my dress pieces, hand painted the shapes on with fabric paint, then sewed the dress together. She was quite giddy about all the shapes on the dress, and I even made a little bigger for her, so that she has plenty of time to where it.
Here's a little peek at her birthday celebration, but will be sure to share a full post later this week.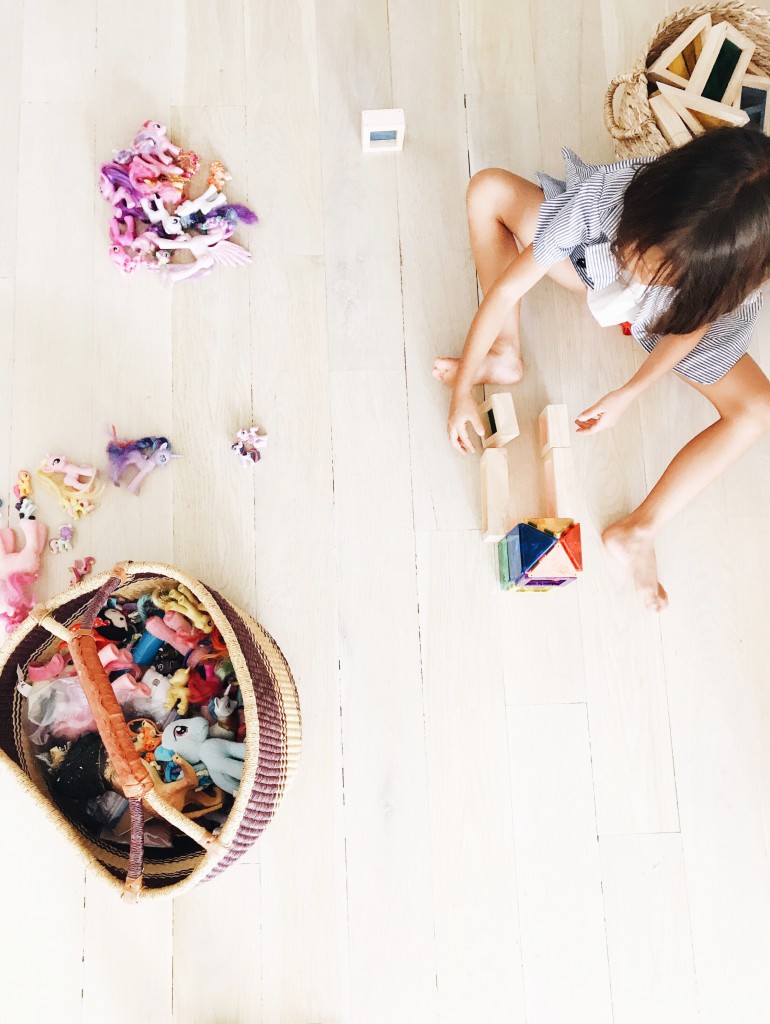 This week's learned, links, and thankfulness…
Thankful my baby is now 6 years old!
Love this quirky drawing.
Would love to wear this outfit, especially that denim kimono.
Gave Glow this book for her birthday and she loved it.
Perfect autumn dress from Ms. Tips.
This is my favorite candle scent and I need to pick up one for when we travel.
Beautiful home and makes me want to simplify the house even more.
Don't forget to follow WOVENFOLK on Instagram.
This post came late this weekend, but better late than never. I'm off this weekend since we were off celebrating Glow's birthday last week and trying to get back in to the swing of things. One of the perks of homeschooling is you can go on vacations when it's less crowded.
Hope you all had a restful weekend!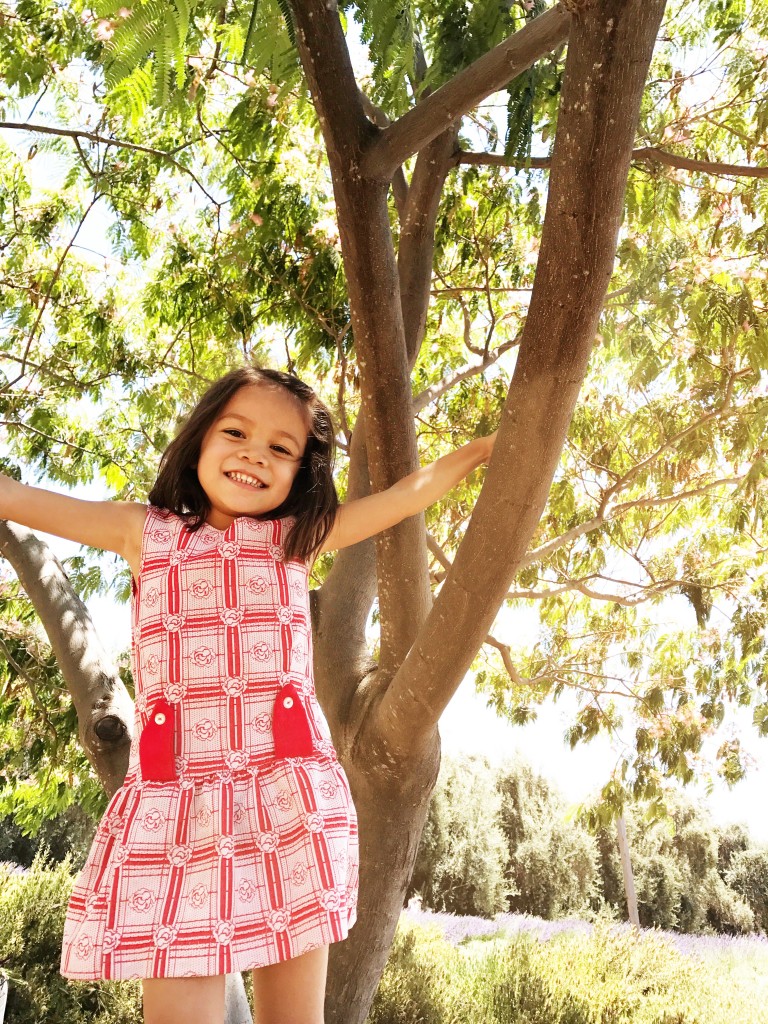 This baby of mine is officially six today! She's such a big girl, but still very much a baby, my baby. I tell her, "You smell like big kid now." She replies, with stern determination, "But I'm still the baby!" She won't let anyone forget that she is the littlest love (Amorette is her middle name, which means "littlest love") and that there should be no more that come after her.
I'd by lying if I didn't admit I miss having a baby, and I have asked Ben, "Should we do 5?" But we both agree, 4 feels good. It feels like it's our number. Thus, the littlest love she'll always be, unless God decides to surprise us one day (let's be clear though, it ain't in our plans).
Happy birthday to our sweet and quirky Glow!