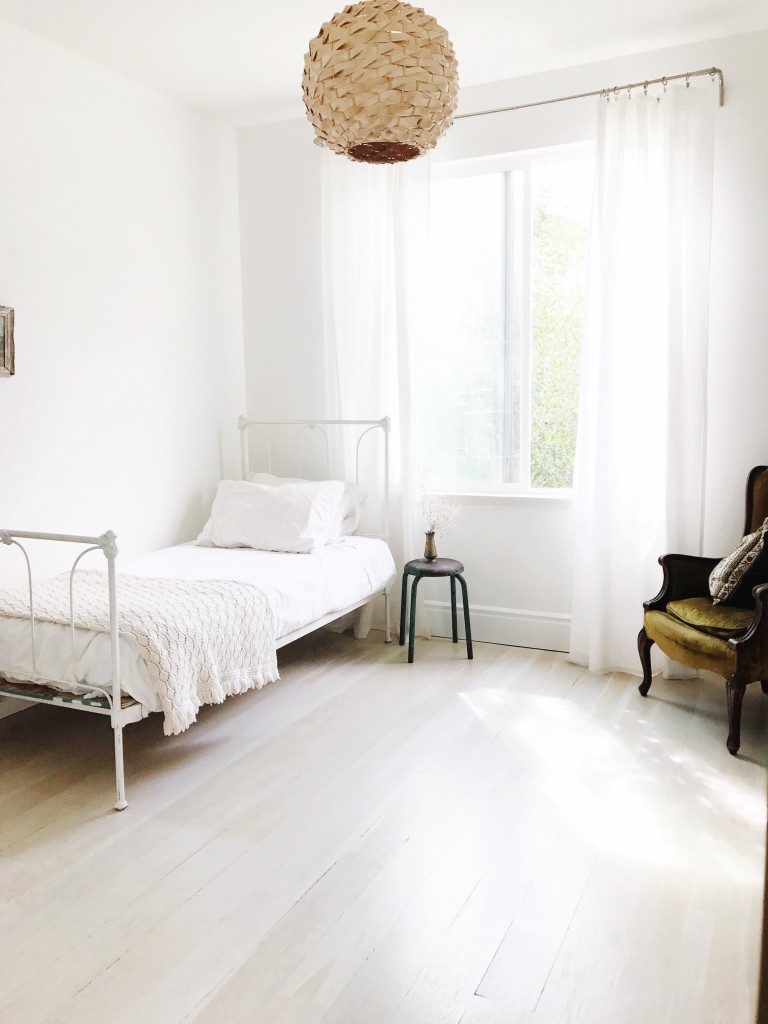 This guest room might be one of my favorite rooms in the house because of how simple it is. There's not too much in there; I love the spareness of it. It feels so airy. This is the former play room (it still had a bed for guests), and as you can see, we've made a few changes over the summer. I will share a room tour soon.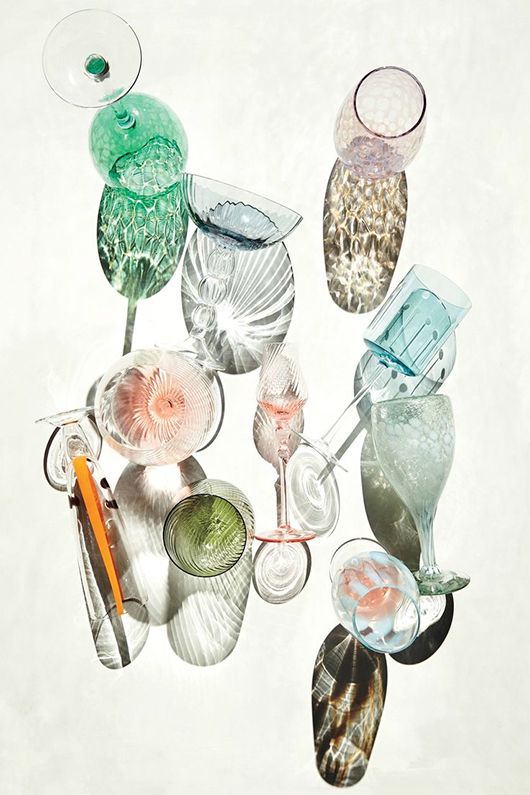 via anthropologie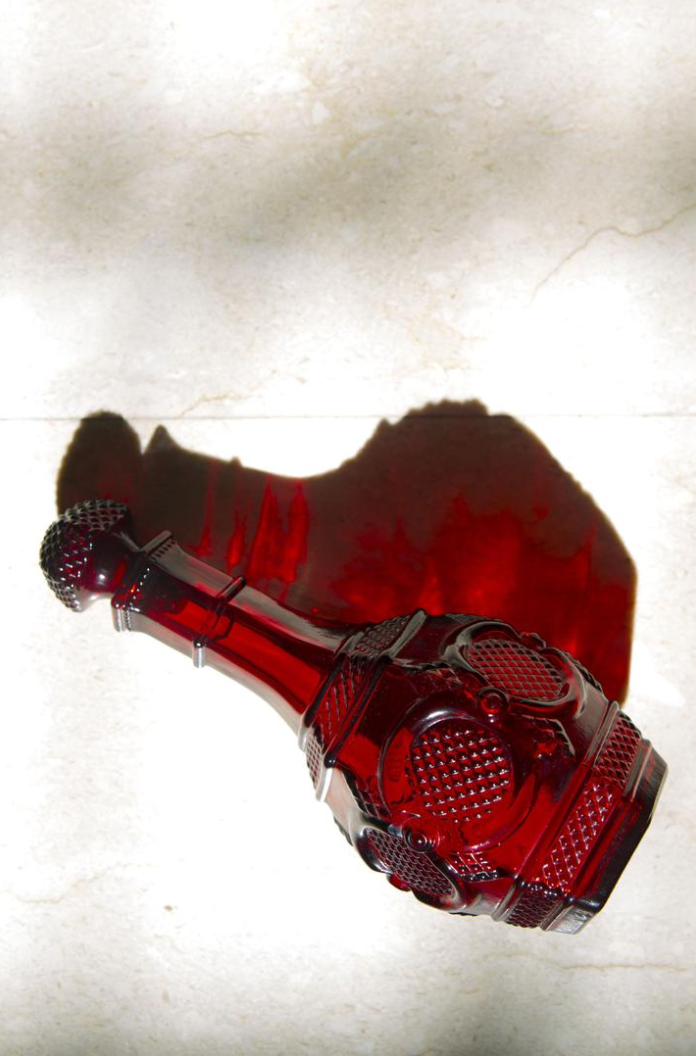 via vessels and wares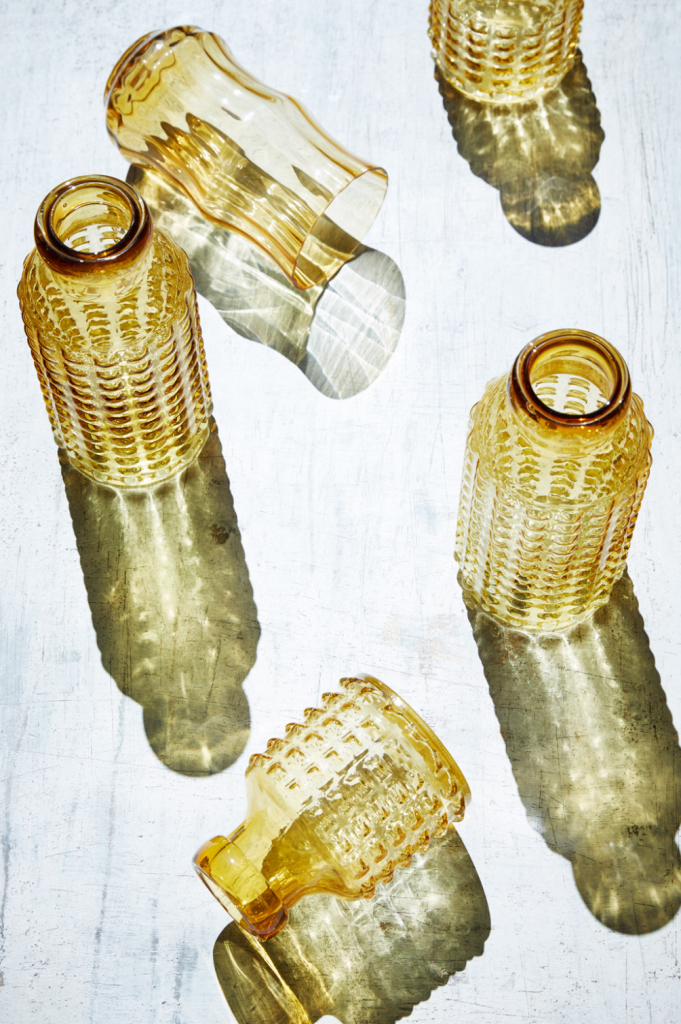 via hannah caldwell photography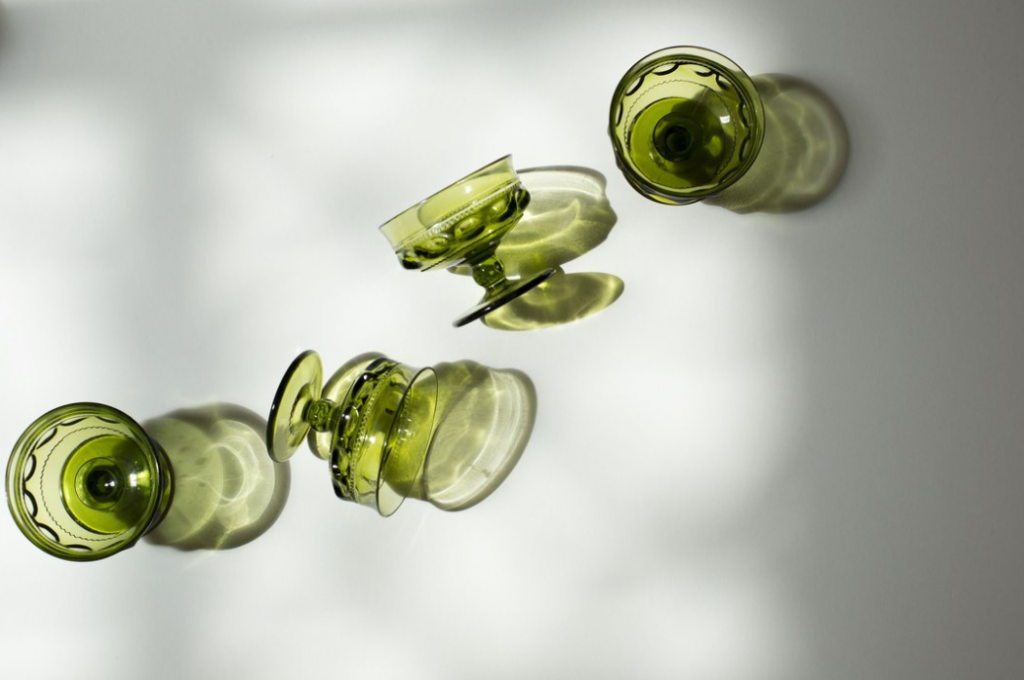 via vessels and wares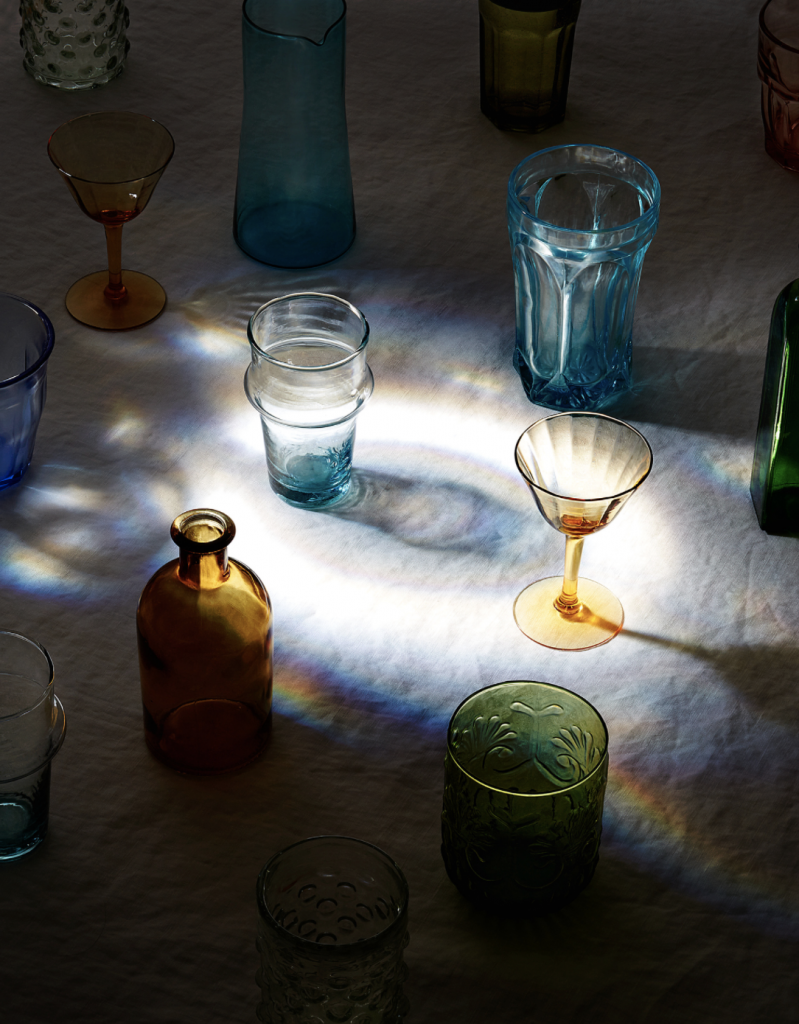 via josh dickinson photo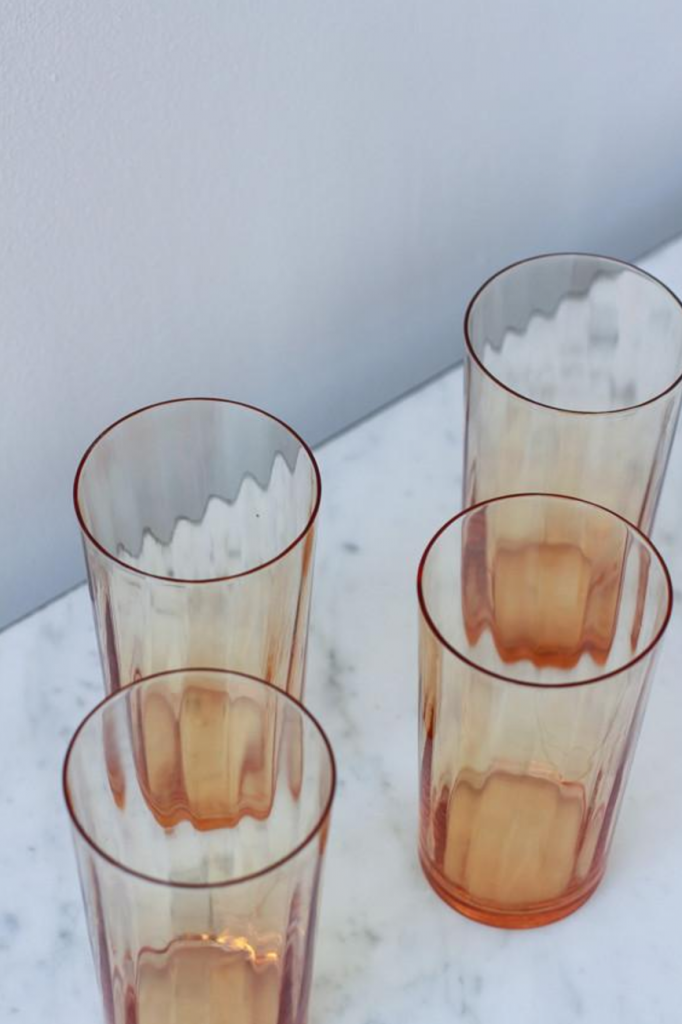 via millay
I've been pinning a lot of pretty pictures of glassware and it has me wanting to start a collection. Love the growing collection over at Vessels & Wares, as well as the items that pop into Millay, if you're looking out for gorgeous tableware too.
do we need another chair? by charlotte trounce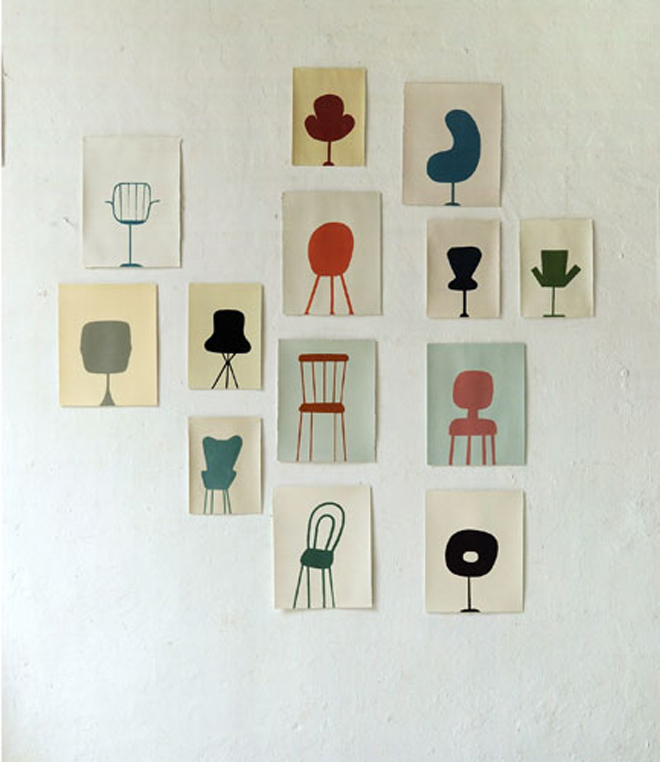 chairs by sabine finkenauer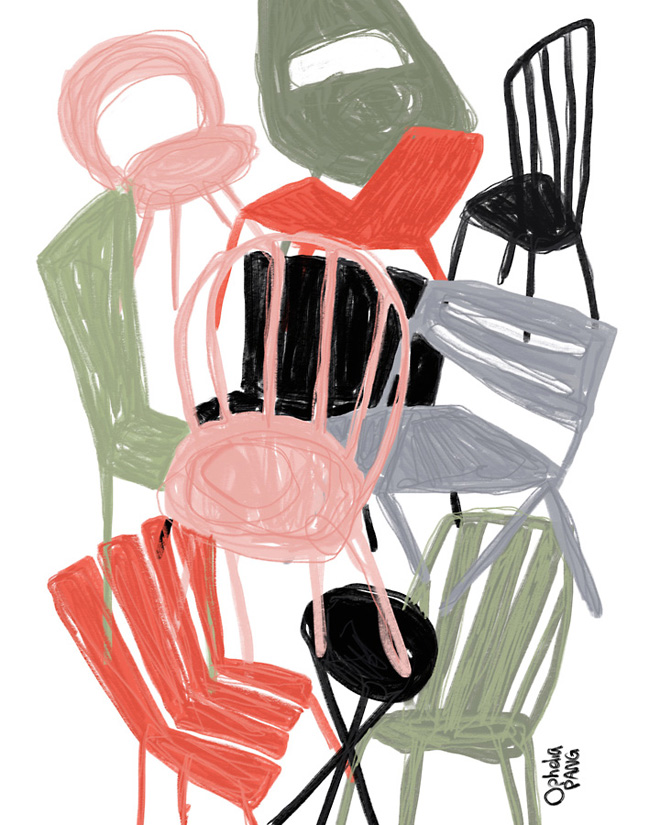 stacking chairs by ophelia phang
When it comes to home decor, I have a weakness for chairs. I've had to sell some because I have too many, and it's time to move some of our children chairs on because the girls are getting too big. I love these chairs illustrations and think I will have the girls create one of our own of all our chairs. That way we will have some way of remembering the various chairs we had in our home, especially the little ones that the girls have outgrown. The one chair I hope to get lucky and find for a bargain (though it's unlikely) is a Warren Platner chair. I've also tried to find pink Casala chairs, but it seems most of them are in Australia, and I have no clue how to get them here. I doubt either will ever happen, but hey, a chair loving girl can dream.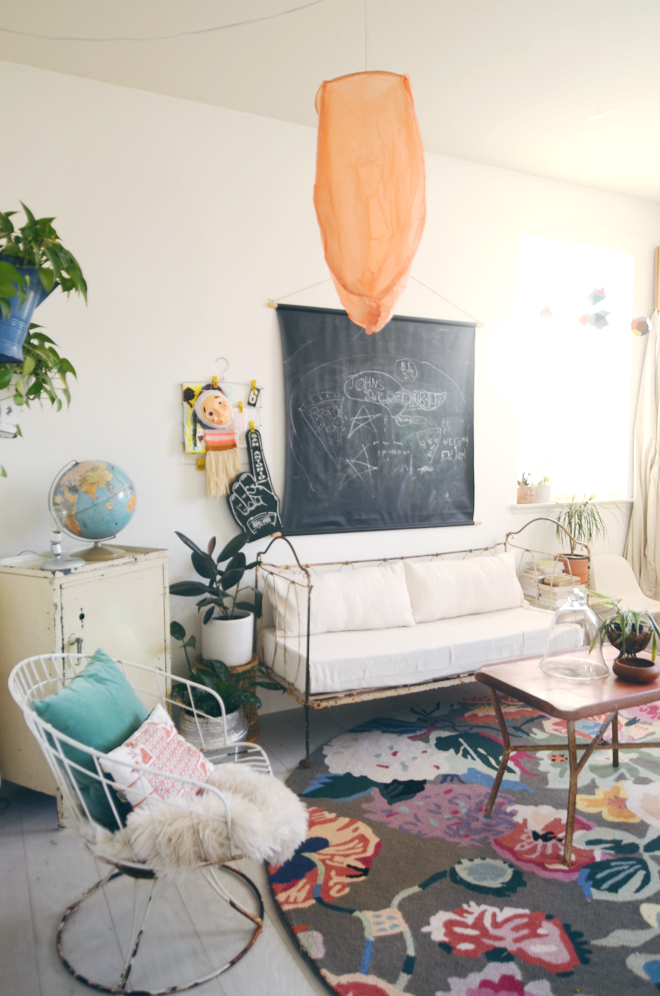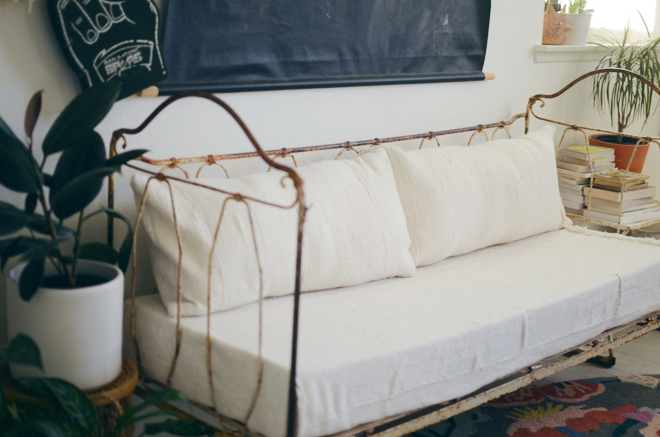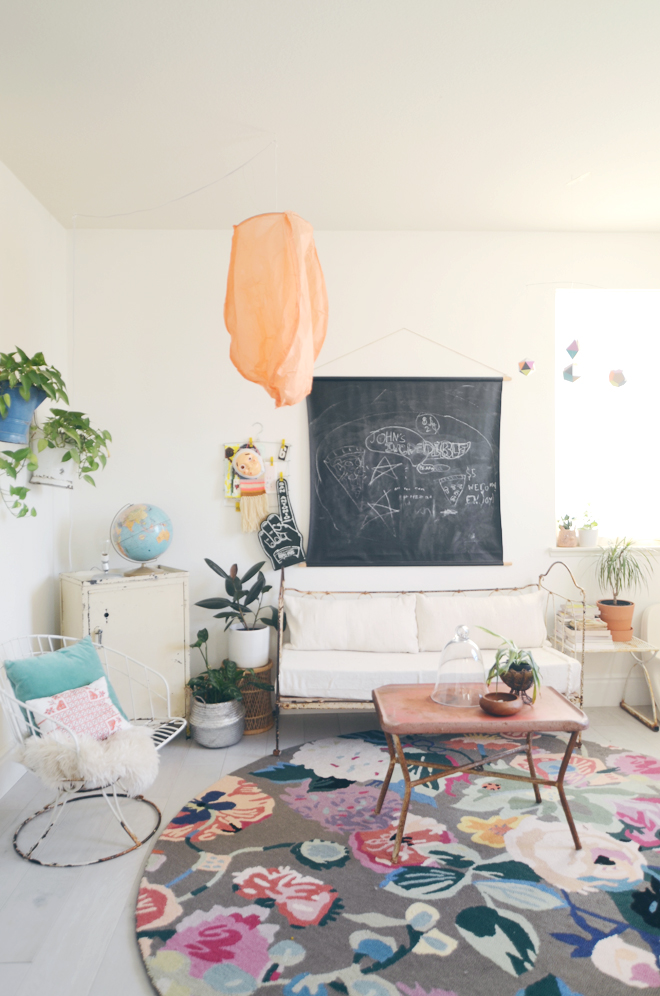 We went to the Long Beach Flea Market on Sunday, and the only thing on my list was to pick up some plain African mud cloth. I was in and out of the market in 20 minutes because we had plans to spend our afternoon at the aquarium. I used the mud cloth to cover the cushion on the French bed in our school room, and I had plenty left over, so I made pillows too. Previously, there was a white polkadotted sheet covering the cushion and antique grain sack covered pillows (you can see a tiny bit of it here). I really didn't like the polk-a-dot (it used to be on one of the girls' beds), I realized a few years ago that I'm not a polk-a-dot type of person, but it was there until I figured out what I wanted. I like this mud cloth fabric so much better.
Looking at the room, I think it's time to switch out what's hanging on the walls, and maybe even the rug (possibly with this one, since it's no longer in the girls' room). We've got a lot of books since I homeschool 4 girls, and have 4 readers, so I'm thinking we might need a bookshelf somewhere. I need to get rid of curriculum we no longer use in our school cabinet, so maybe once I do that, all our books will fit in there and I won't need a bookshelf. I'm excited to change this room up a little, and the new mud cloth cover and pillows were the perfect start.
Save
Save
I posted this dilemma (#firstworldproblems) in my Insta story, but thought I would share it here too. We cleaned up Soul and Glow's room (see before here) and now we are debating on whether or not to leave the rug, use sheepskin, or let the floors steal the show. Glow likes the rug, but Soul doesn't, so that doesn't help the decision much. I like the rug, but I think it makes things look a bit cluttered. The bare floors are pretty, but it looks like it's missing something. Maybe it needs some texture? The sheepskin does seem to solve that problem, but is the room more cozy with a rug? I don't know. What do you think?
I don't redecorate often, and my style doesn't really change, so everything in our home stays pretty consistent. I only buy things I really love, so there's never really a need to switch things out. It probably makes for bad blogger material, but whatever, I know what I like and that's that. I've mentioned recently that I have been itching to redecorate a little, and the first thing on my agenda was to change out the pillows. I was going to order some from H&M (see this post), but after finding a stash of white, cotton canvas in my workroom, I got sewing and made the pillow covers myself. Then, I remembered I had a large collection of antique grain sacks and used a couple of those to cover two more pillows. The mix of textures go well together and I'm happy with our new pillow arrangement.
Over the weekend, I picked up a new pot at Home Goods  (it's holding the plant on the coffee table). Also, I moved a couple of plants and decor items around, and while the changes aren't major, it's just enough to make things feel a little updated. I want to get a bigger plant for the corner, something about 8′ tall, and I'll probably remove the hanging basket once I find the perfect plant. Ben thinks we might still need a couple light pink pillows for the sofa, so I may order one or two (or dye my own fabric), and see what that adds to the sofa. Other than that, I like the little changes we made and it's just the beginning of a little bit of rearranging in our home. I have no plans to by anything major, but just do a little switch-a-roo with different pieces from other rooms.
If you're dying to hit the refresh button on your home, maybe doing a little pillow switch-a-roo is just the update you're looking for too.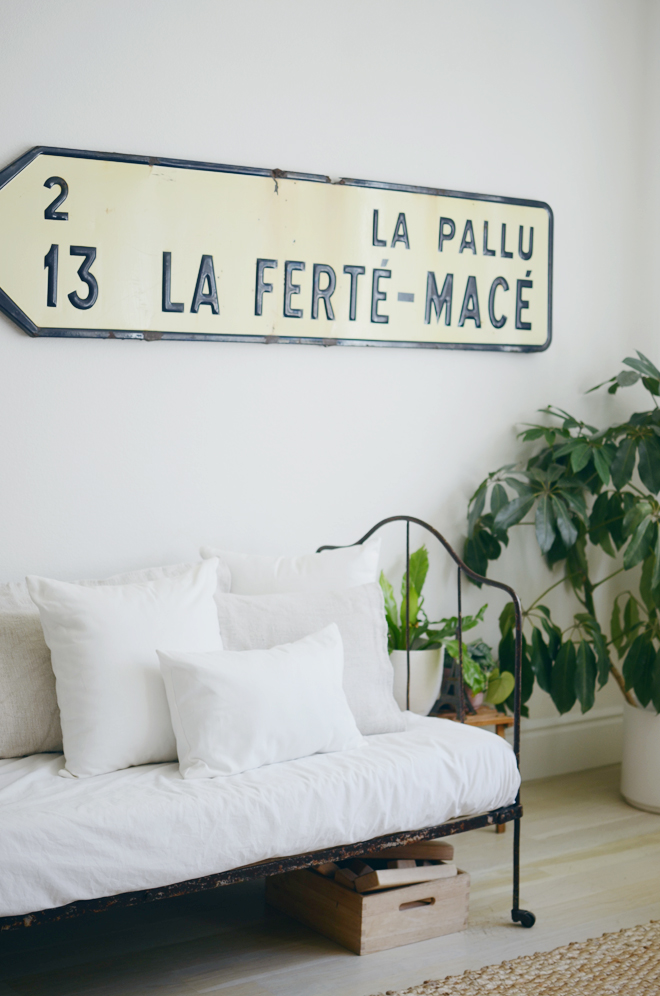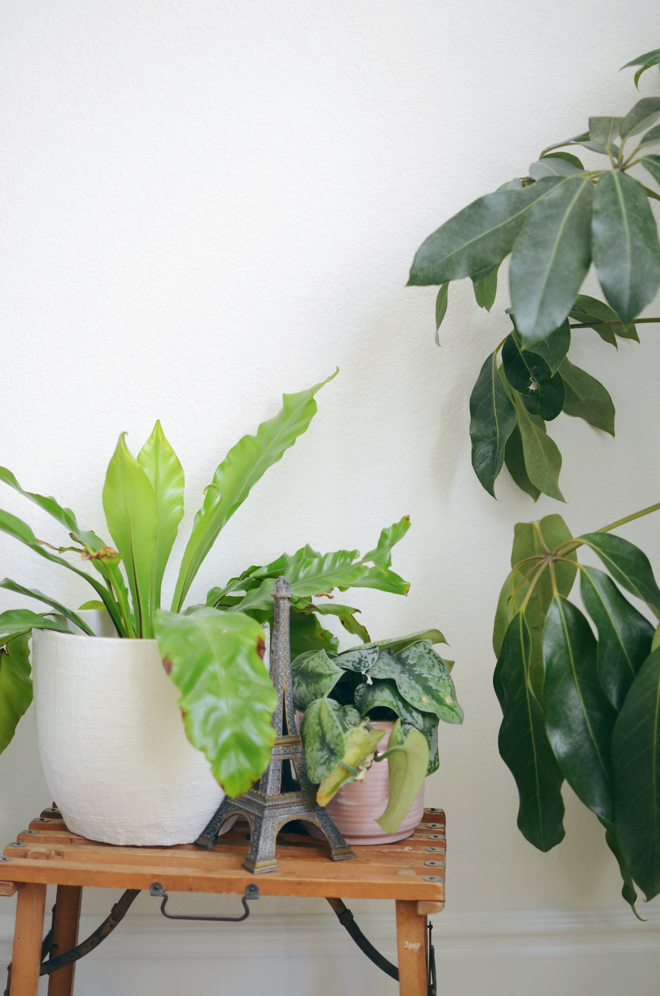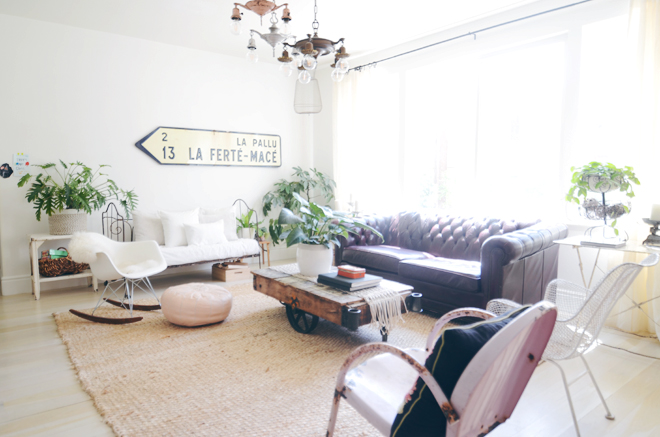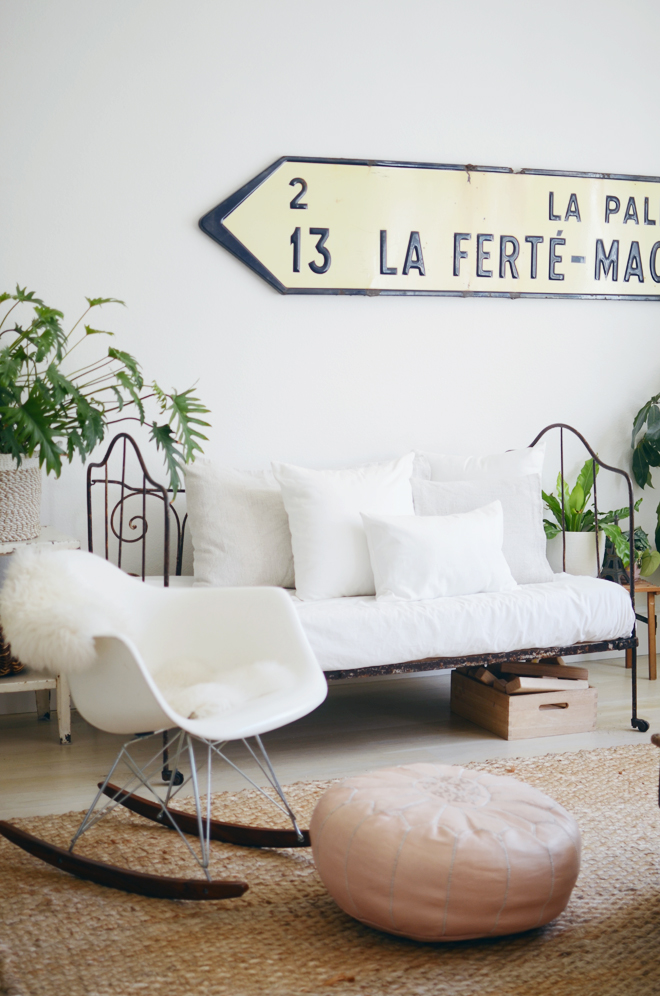 See how this room looked like before the pillow switch-a-roo here, and past room tours here and here. You'll notice I'm pretty consistent.