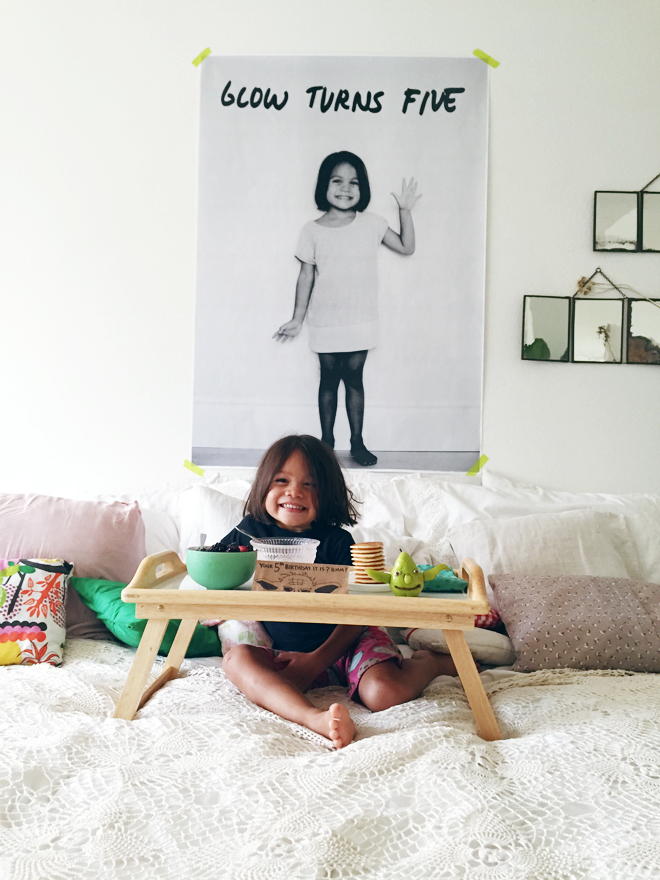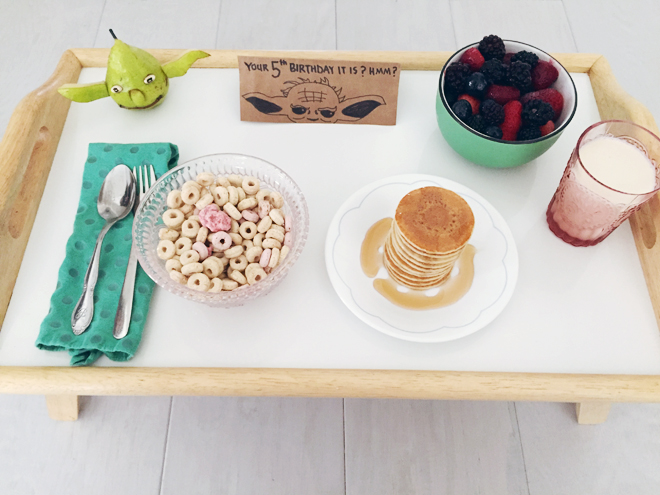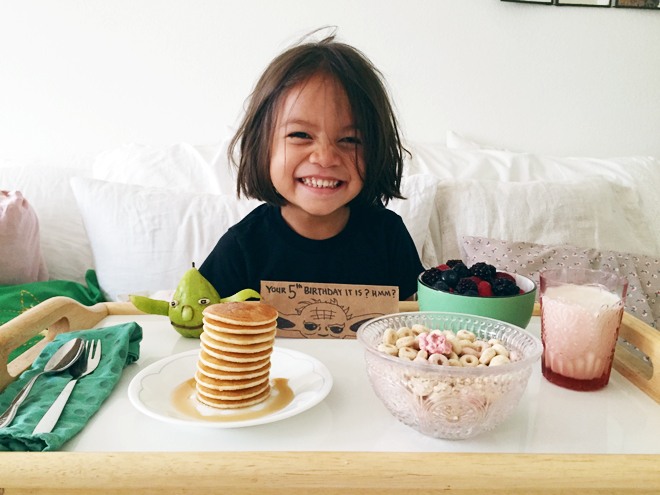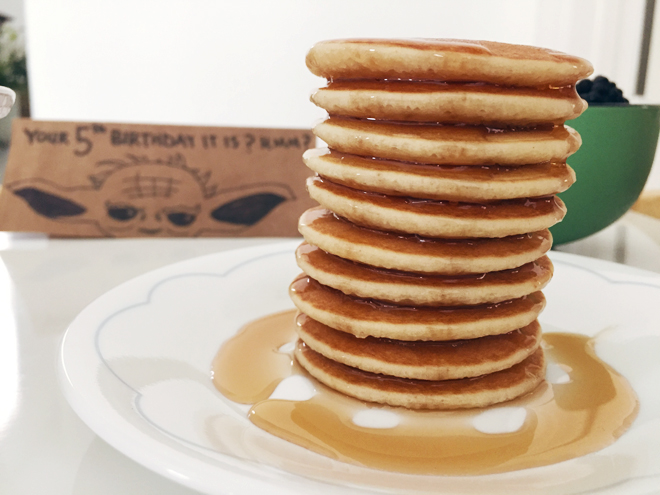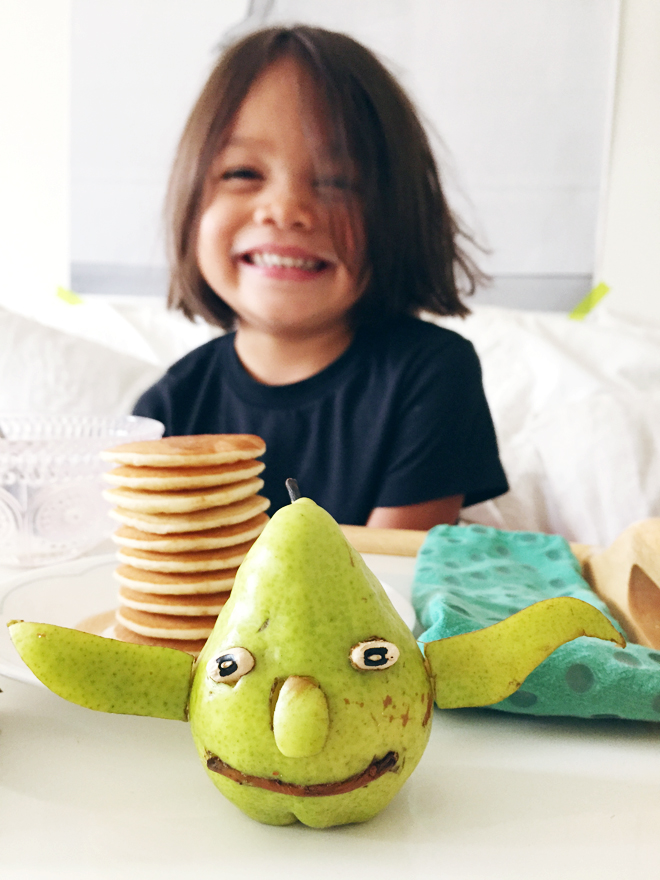 I think I'm going to get kicked out of birthday breakfast duty because Ben totally knocked it out of the park for Glow's 5th birthday. I was at the Michaels Makers Summit on her birthday, (we celebrated right before I left) and based on what Ben produced, I think he should be taking over blog duties.
Clearly, you can see that Glow very much loved her little spread. Of course, her favorite part was Yoda made from a pear. A PEAR! My man has skillz. Yes, with a z. I had no clue what he was going to do and when I got his text in the morning, I was in awe. He'll never say it, but he is one creative dude, and with the busyness of life, I rarely get to see him exercise his creativity. Maybe I need to go on trips more often because clearly he can definitely do this Mr. Mom gig (it just may take him longer to get things done).
Our new five year old was quite a chipper gal with her stack of pancakes, fancy cereal, and Yoda.
How to make Yoda with a Bartlett pear:
With a paring knife, cut out the nose and reattach; carve a spaceholder to insert a "stem smile;" use dried black eyed peas for the eyes; and harvest the ears from another pear before inserting them into the head with toothpicks (we were out of toothpicks so used the ends of wooden skewers). Done.