This post is brought to you by TargetStyle. Shop the new Home collection in stores and online.
Our guest/playroom got a little update to make it a more welcoming and cohesive space. We recently put in an antique cast iron bed (the previous one got moved upstairs), and behind the mountains are the girls' toys. Other than that, I didn't feel the room had a strong personality. The side with the globe collection felt complete, but there is this little alcove with a blank wall on the other side, and I never knew what to fill that space with. In the meantime, their little cardboard "store-front" gets kept there. The girls play here a lot (proof here and here), so I wanted to spruce it up for them and for when guests stay over.
I knew I needed a big plant (plants always do wonders to a room), a cozy chair for the kids, and then something for them to hideaway in. Their cardboard storefront could get moved to the closet, and they could take it out when needed. The kids requested for more pillows because they like to sit on them when they're playing on the floor (they're always taking the cushions off our couch and using them on the floor).
Target's new Pillowfort collection came in handy for some of the things we wanted. What immediately got our attention was the teepee. It would make the perfect hideaway spot! True lobbied for the corduroy beanbag as a reading chair. Then, we picked up a bunch of colorful pillows (this tassel one and this coral one), and Glow carried home the knit alligator.
The hard part was figuring what art work to go in that alcove. We are studying modern art in homeschool, and then the girls said, "We should make a big painting!" and so that's exactly what we did. Now, the painting came out really colorful, so we needed to move the chicken and lamb painting out, and needed something simple on the wall next to it. Thus, I painted a simple saying and put that in a white frame. We were all excited because for the first time, that little corner was looking so pretty and inviting!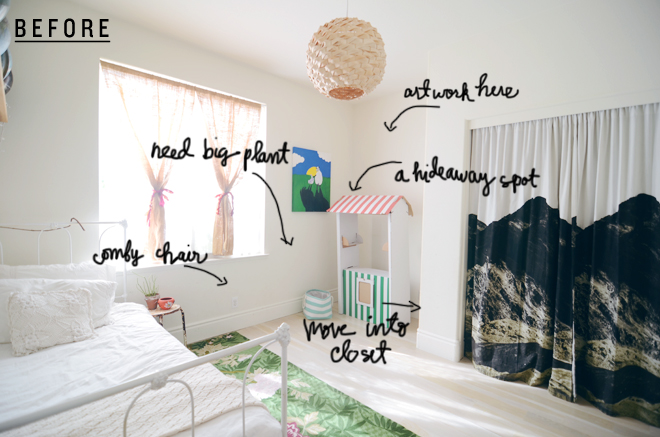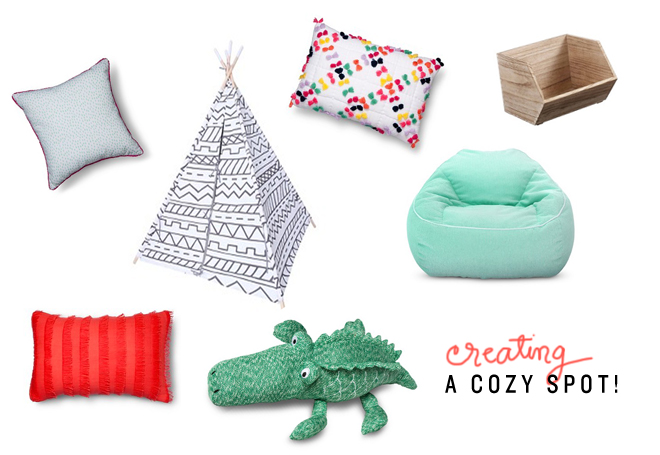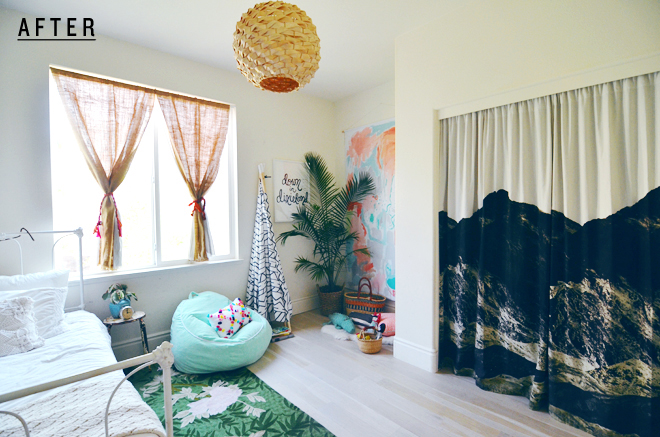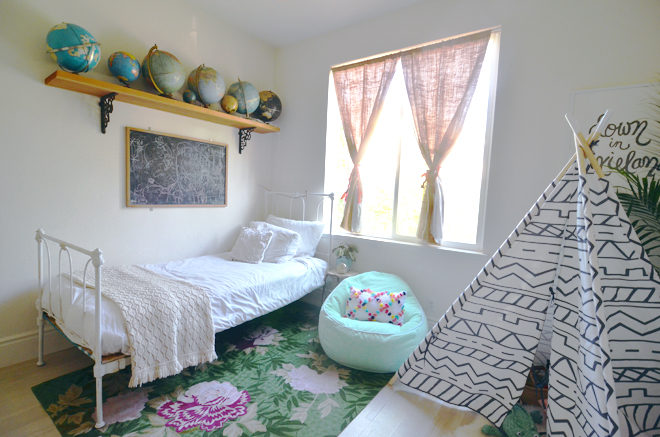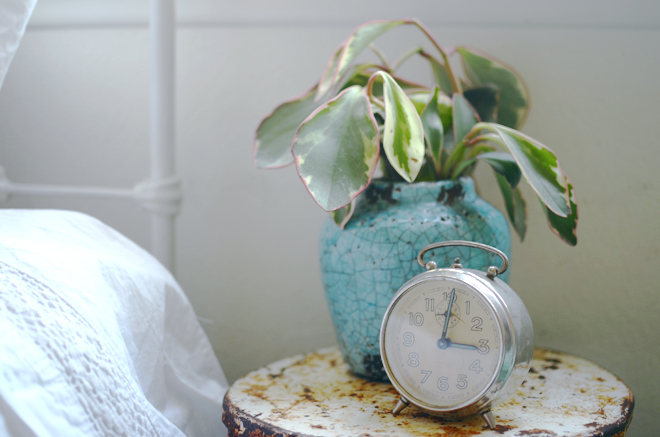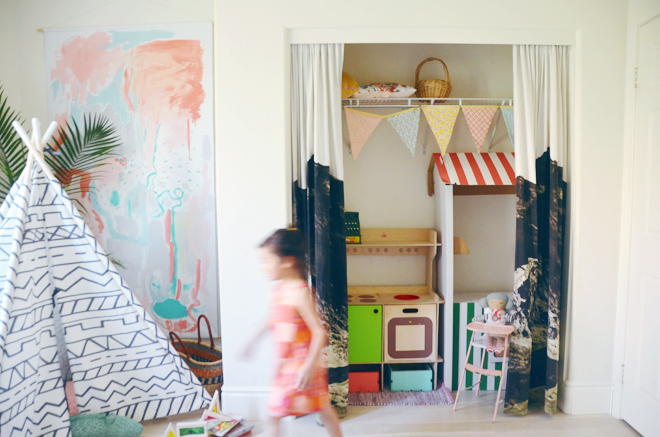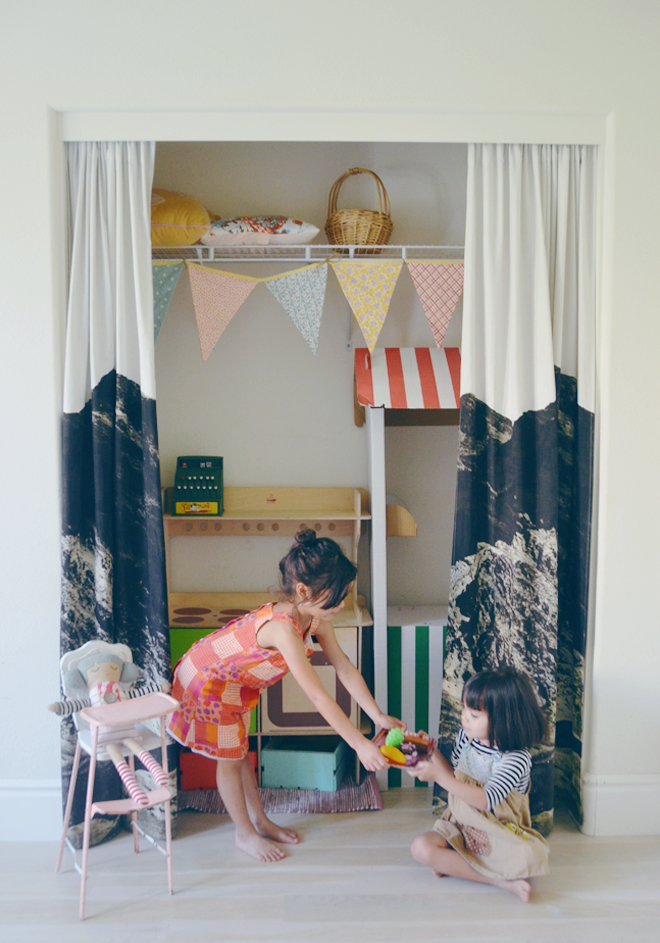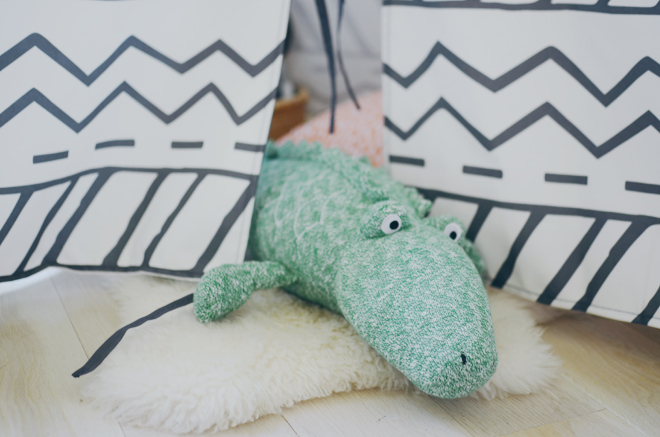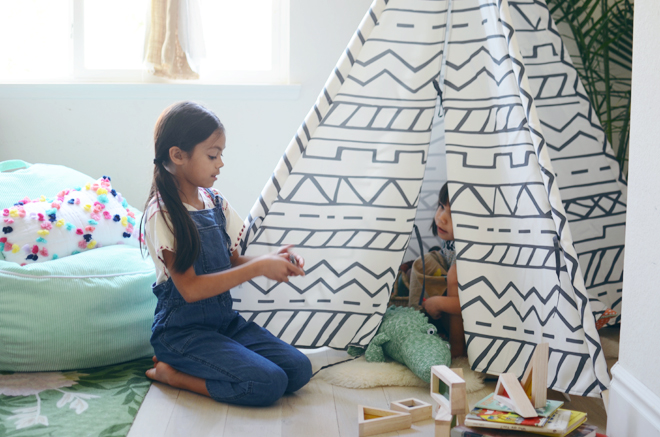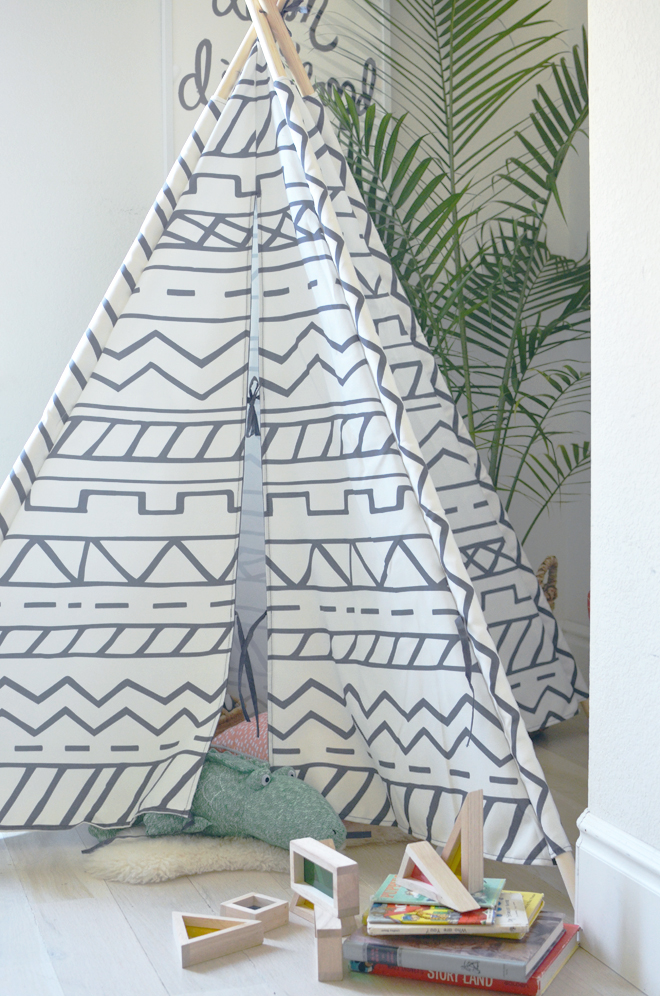 True and I set to fixing up the room together. All Brave wanted to do was read her Nancy Drew book, and Soul and Glow played while we worked. After we had all the pieces, especially the artwork, the room came together pretty quickly. I think that big piece of art really inspired me; it was just what that room needed. If you're in need some amazing art, let your kids go to town on a canvas. I think kid art is the best kind! I placed the large palm in the corner, in a basket I already had. We opened up the teepee, True put in some pretty pillows, she placed the beanbag where she wanted, and there you have it. It was ready for play!
True and I gave each other a high-five for a job well done, and now we're ready to conquer our next design challenge.
This post is in partnership with Target. Thank you for the time you take to support this space and the brands I partner with!