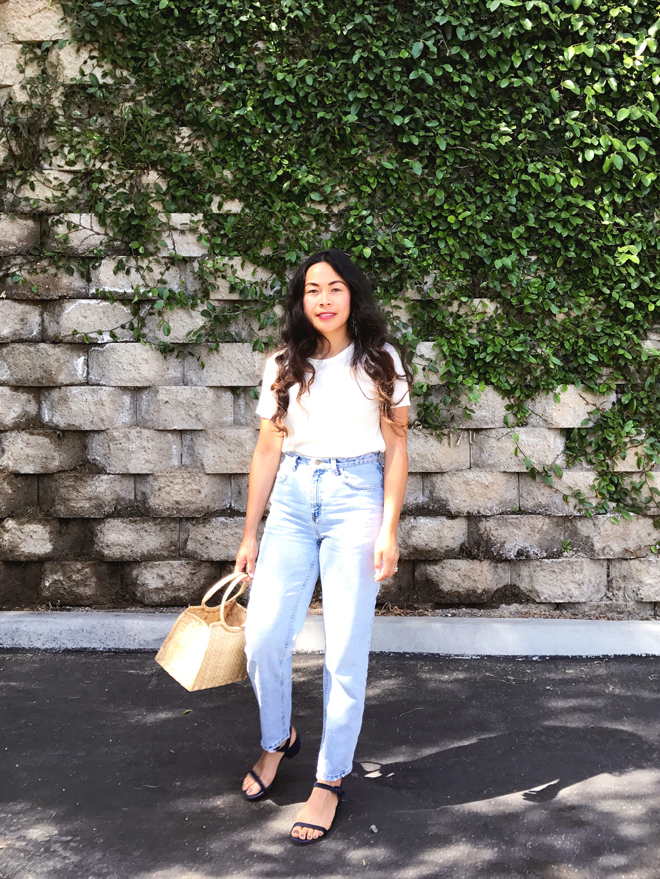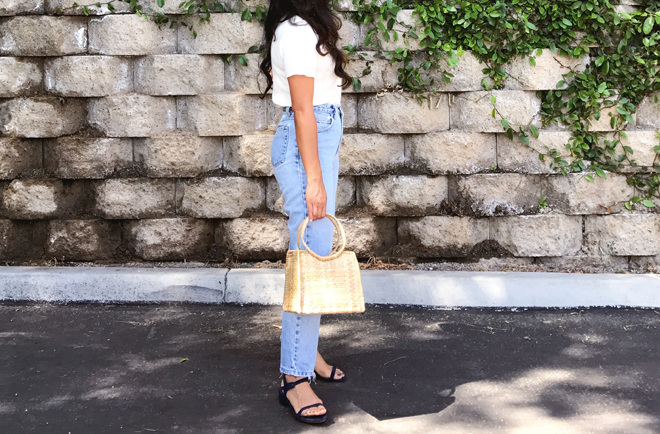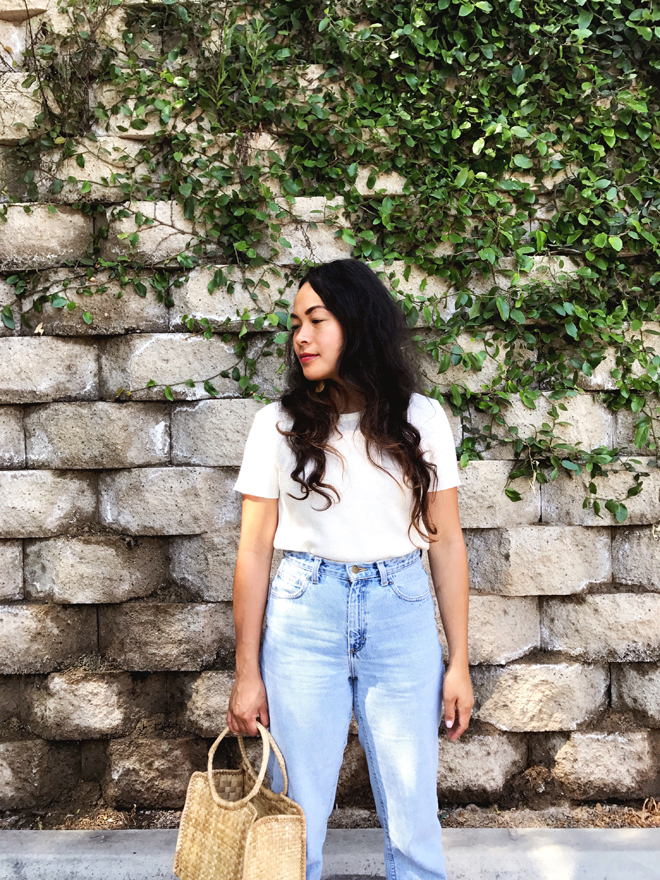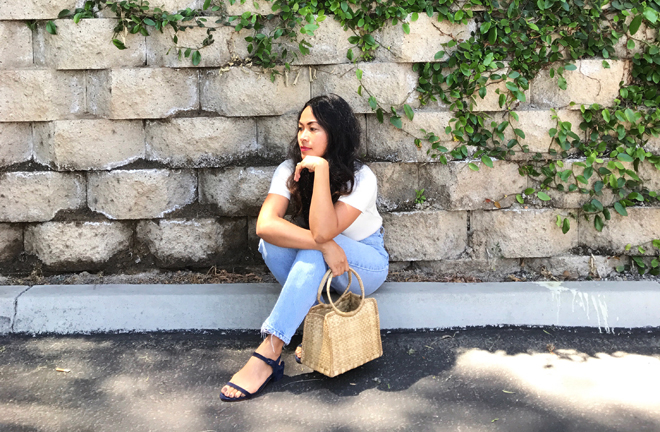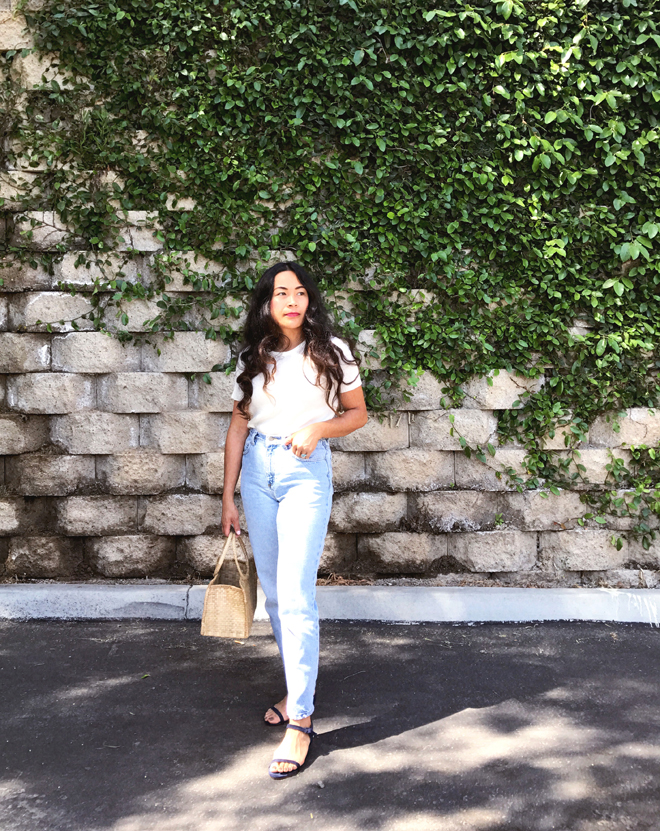 Mom jeans are cool if you find the right pair. I've always preferred wide leg jeans and pants, and I've given away all my skinny jeans (I can't do that cotton and spandex blend), but this vintage pair makes me rethink the tapered silhouette. I was fortunate enough to scoop this up on a recent thrifting hunt. They are probably 80s, by Jones New York, and they are so soft and worn in all the right spots. They are high waisted; I like rises about 10″-12″ high. The best part is that they hit right above my ankle that I don't need to hem or cut the length. I'm only 5 foot tall, so I rarely find things that are perfectly my length. Thankfully, I have my sewing skills when I need to hem something or I don't mind the raw cut (like on these pants). These jeans were obviously very loved by how worn they are. It's the kind of pair that makes you wonder about the life that it has already lived. Basically, they're pretty perfect.
I can tell vintage denim right away just browsing through the aisles of denim. Old school denim sticks out. It has the right amount of wear, the color, and the weave of the fabric makes it easy to spot (to me). Most of the time, I just come upon hanger after hanger of that cotton mixed with spandex stuff. It's very rare I come across a good pair of jeans, so if I need vintage denim my go-to shops are Fair Season and Passport Vintage (take note if you don't have the patience for thrifting). The jean fairies must have had favor on me because I found another pair of vintage mom jeans the next day. This other pair has a cool button front and "Made in USA" label. It's a bit darker and not as worn (more stiff), but with a lot of love, it will get there.
This pair of jeans taught me something… love your jeans because one day they may just have another life with someone else, and they will definitely appreciate all the love it's been given.
on me: jeans, vintage (similar here and here). top, vintage (vintage here, new there). sandals, innika choo. basket, wovenfolk. earrings, annie costello brown (can't see them with my hair down).
Save
Save