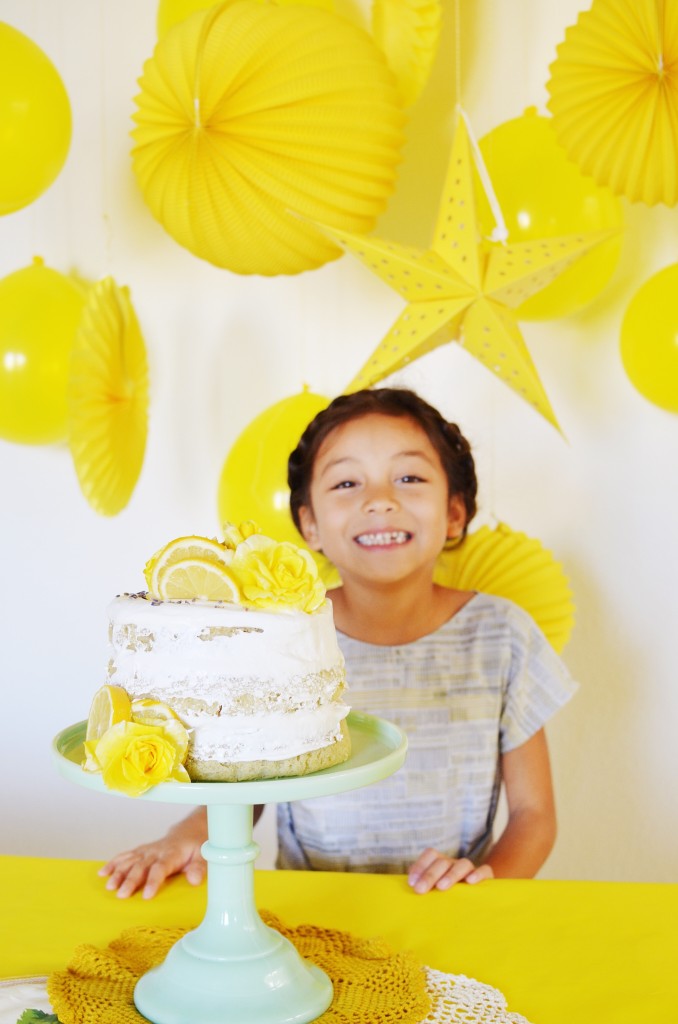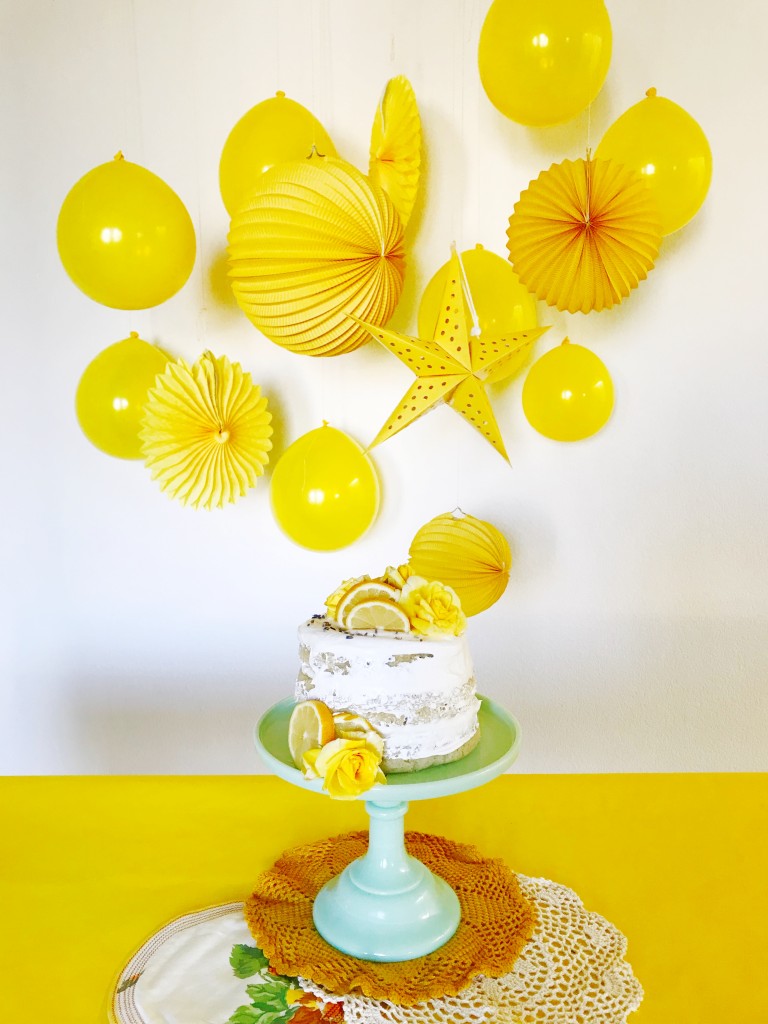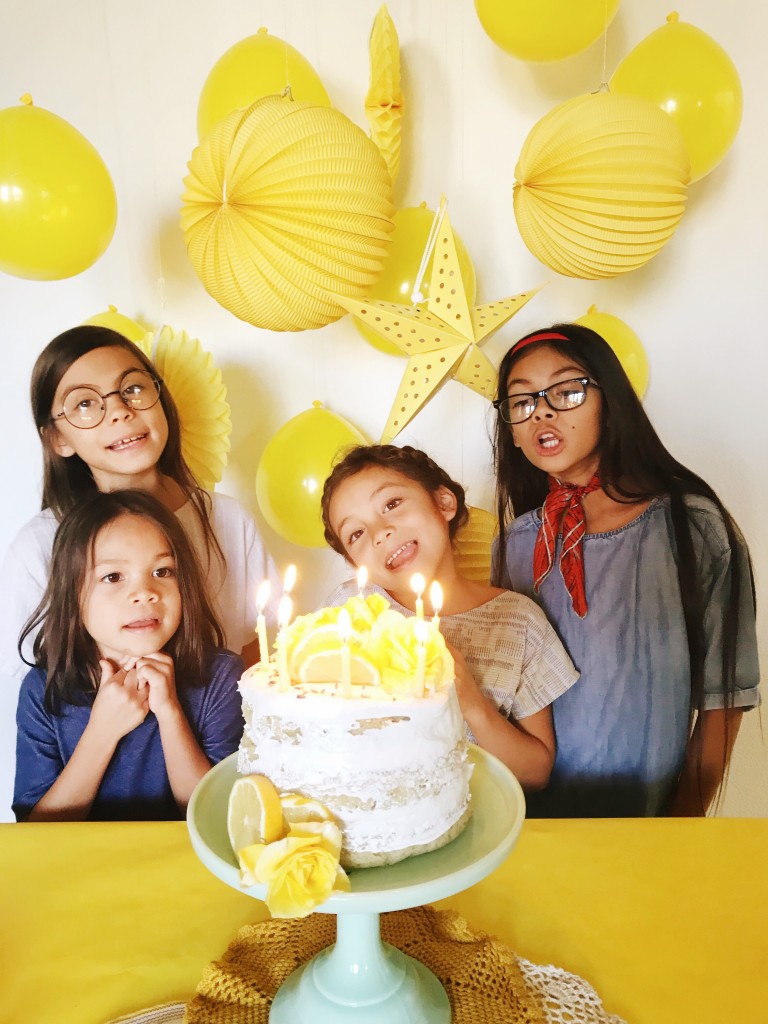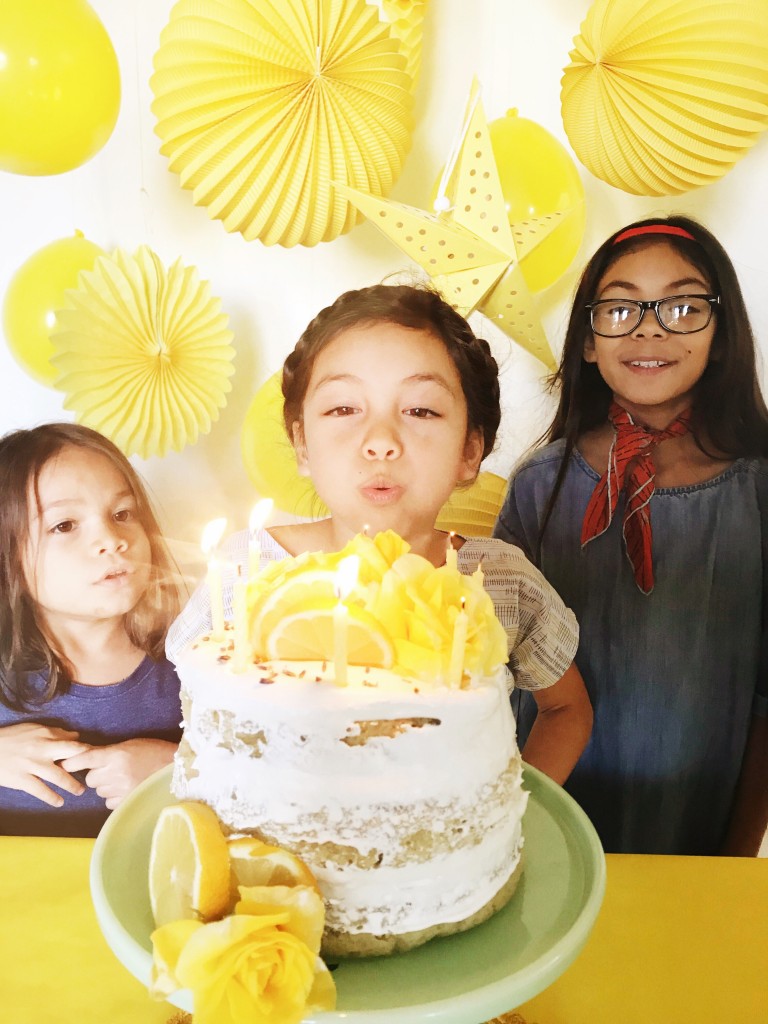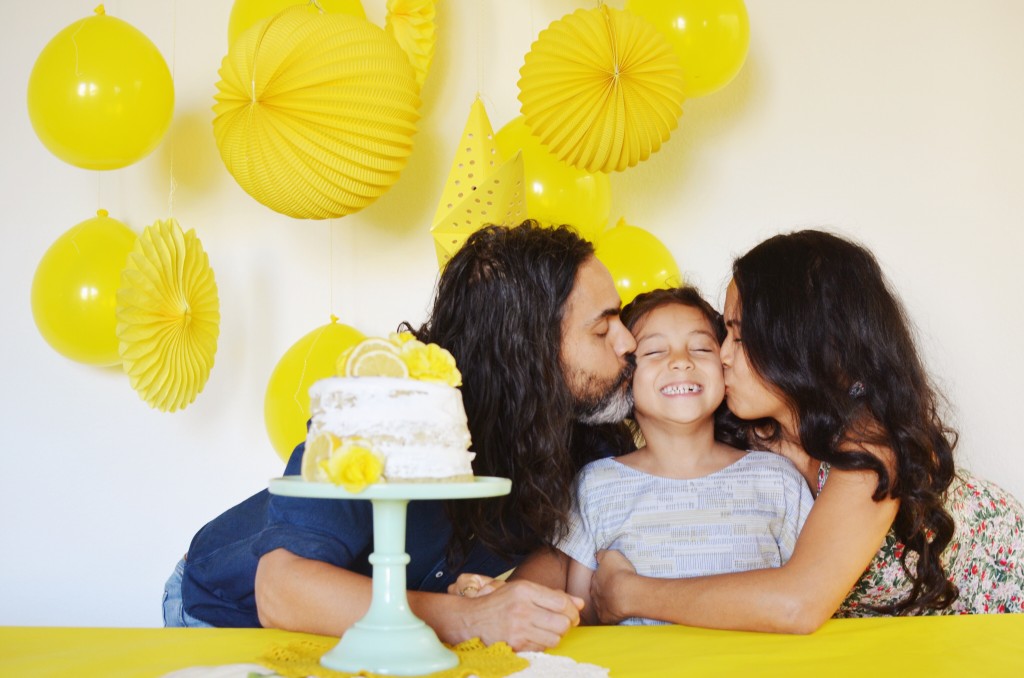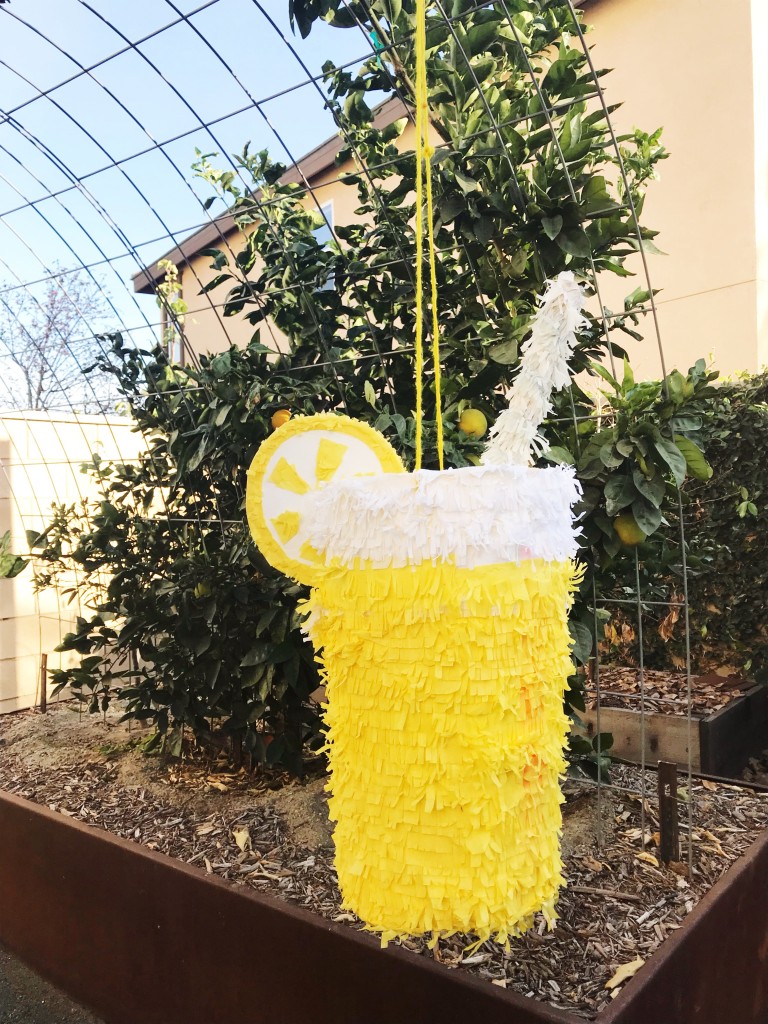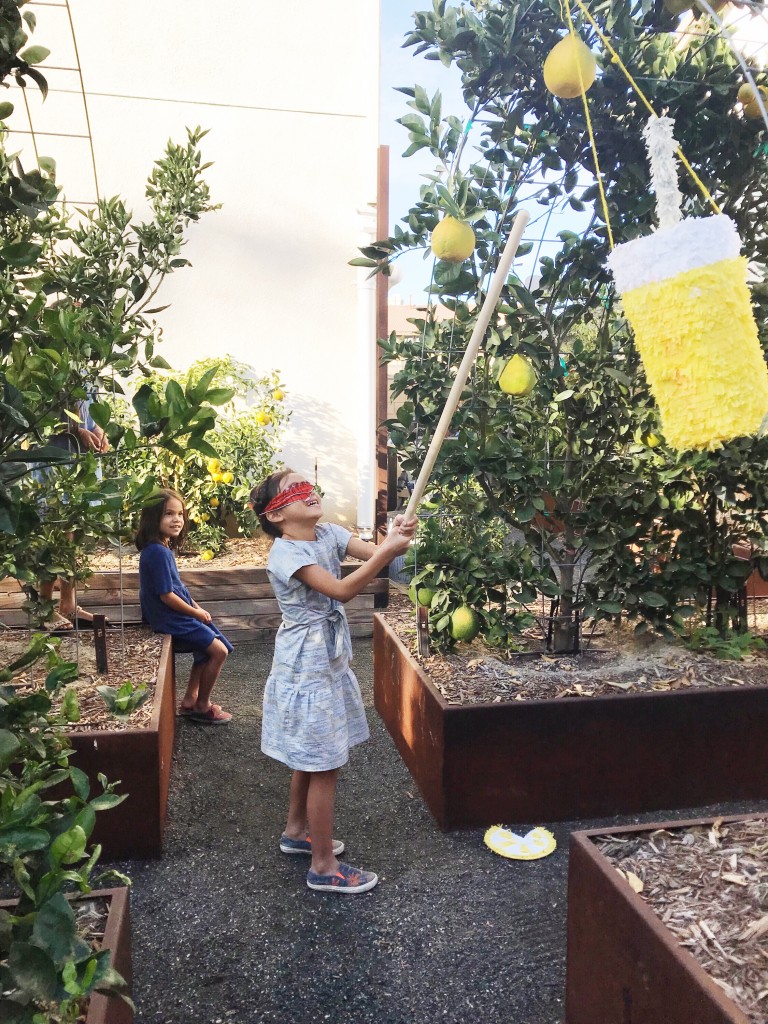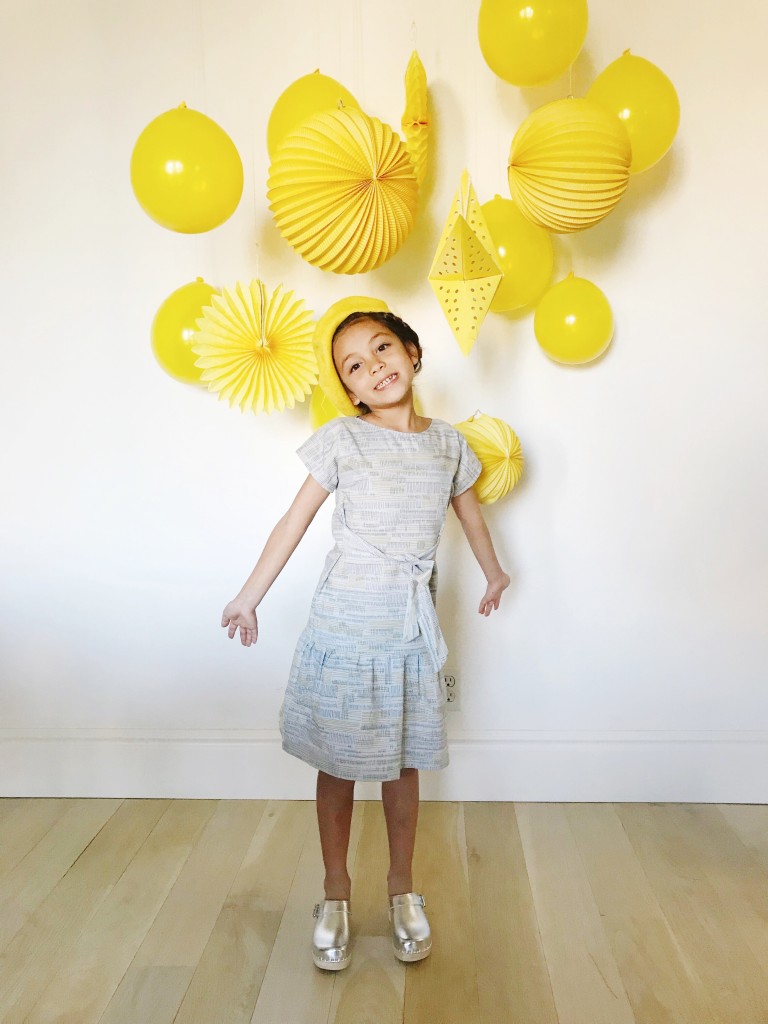 Yellow is our Soulie's favorite color, so when she left it up to me to pick the theme for her birthday, I came up with a "mellow yellow birthday." Of course, that means our playlist for that weekend was topped by Donovan's "Mellow Yellow." Her two birthday requests were to "chill" and see "cool" things, but before we officially did that, we had ourselves a mellow yellow birthday party at home. I got a bunch of yellow decor from Michaels and made her a lavender lemon cake (recipe here). Her favorite part of the party was the  piñata. We used the lemonade piñata I made for my sister's baby shower and we filled the inside with her birthday presents. They all took turns hitting it in the garden, but of course, we made sure she had the last hit that would reveal her special birthday treats.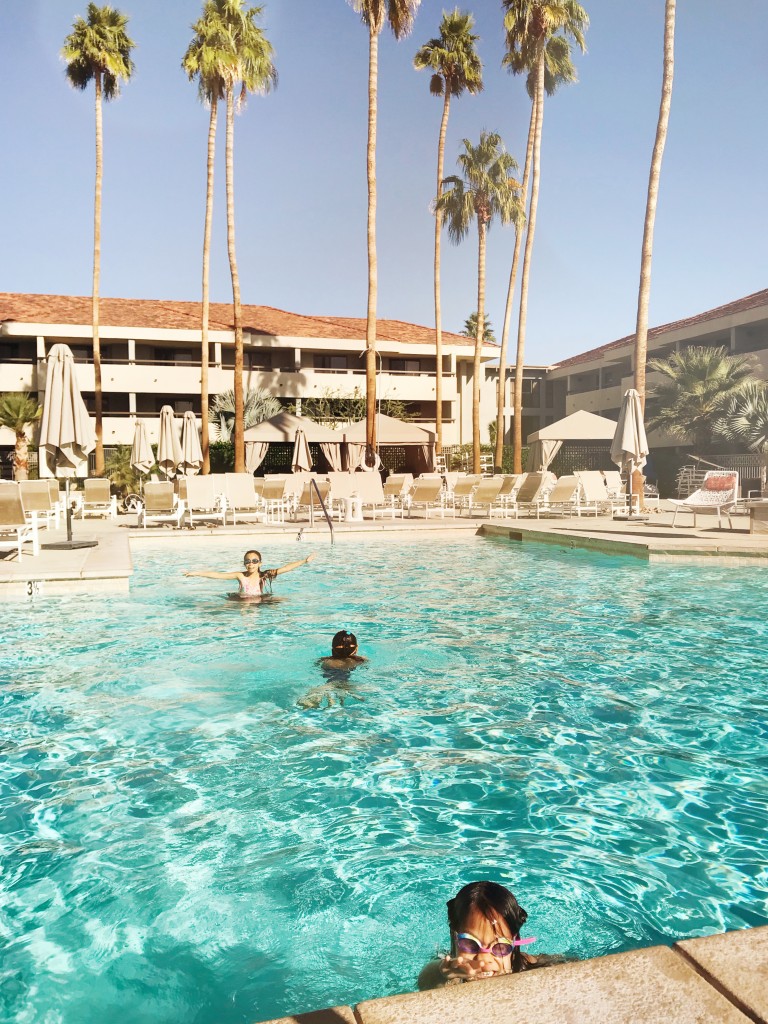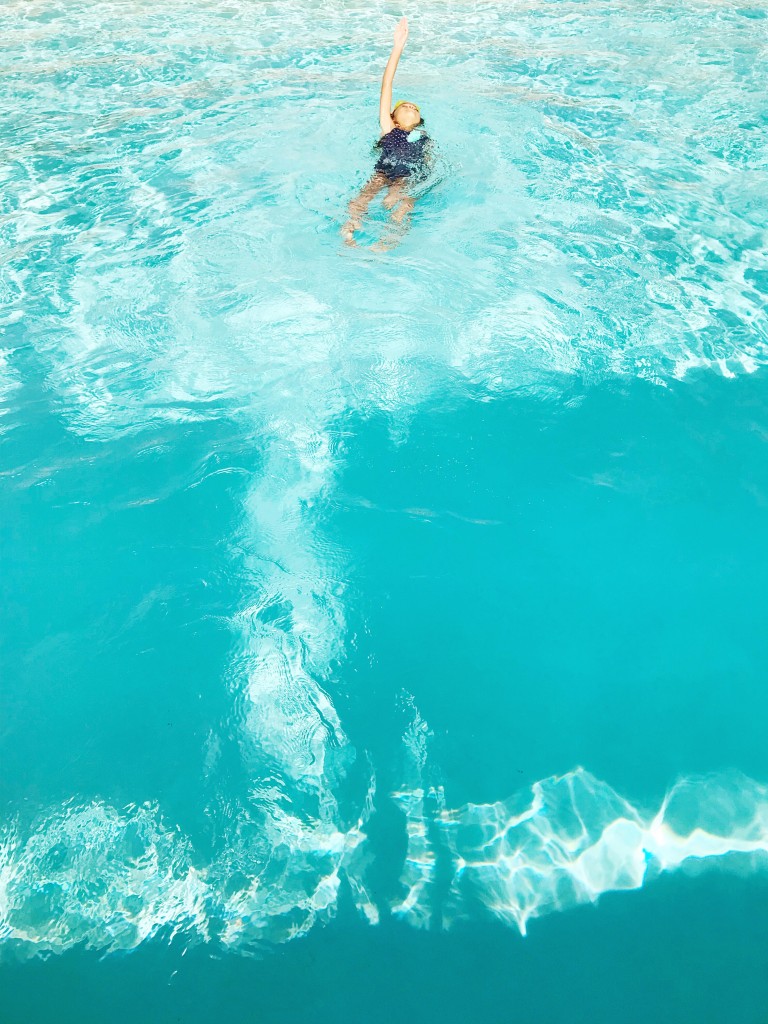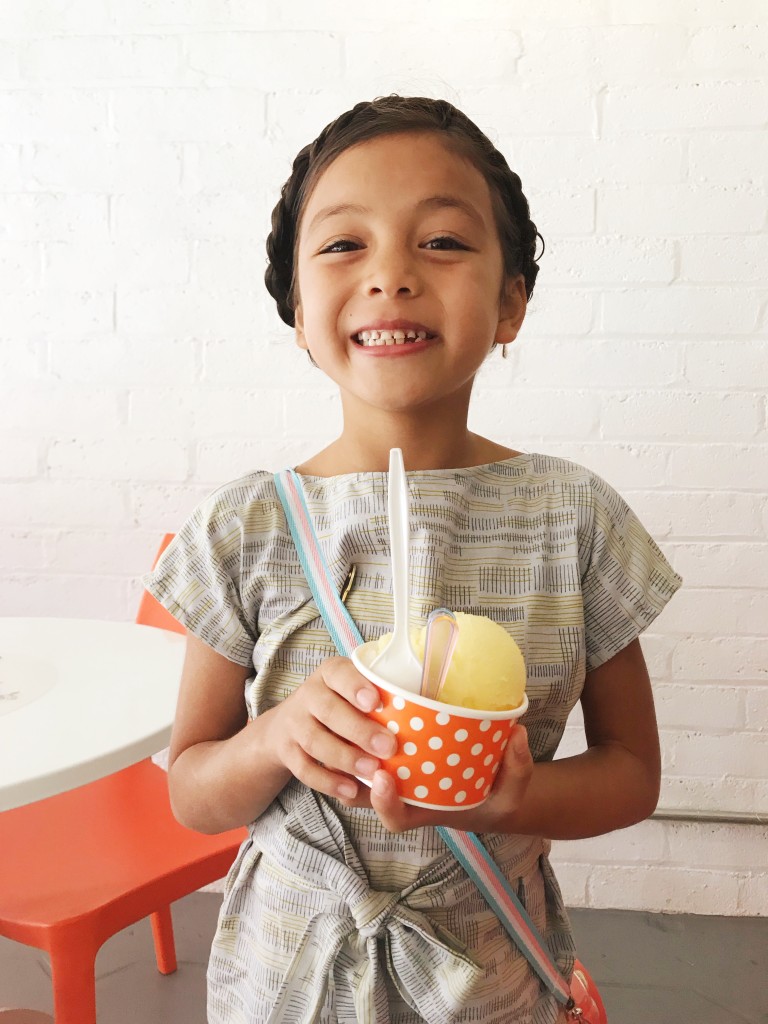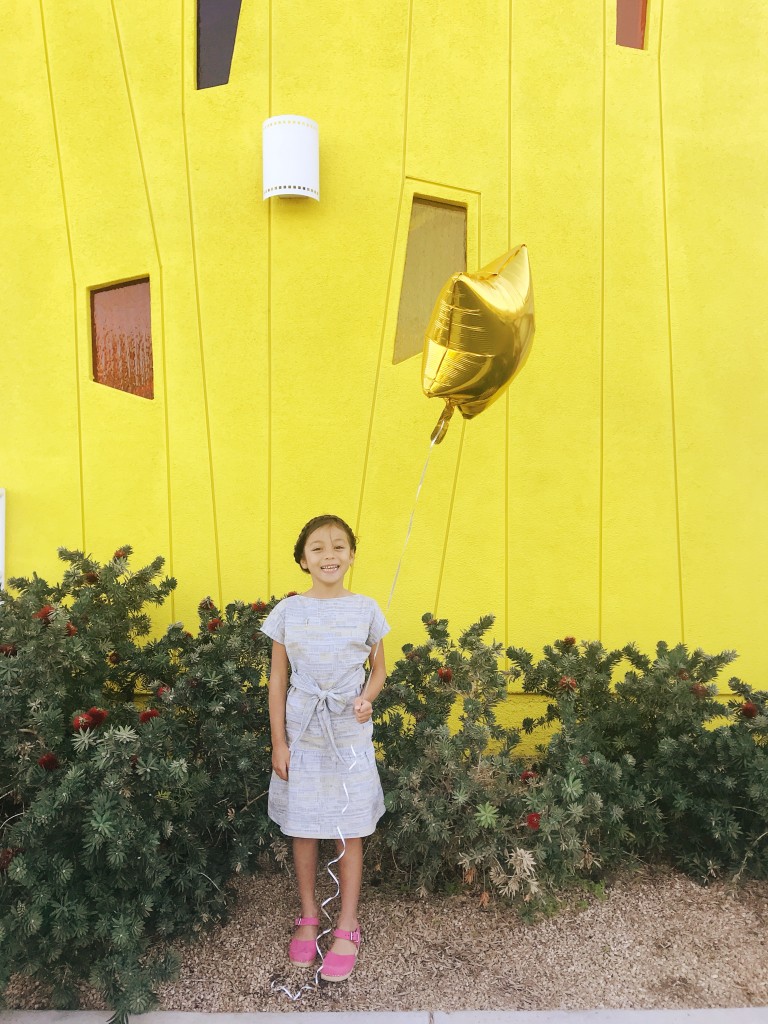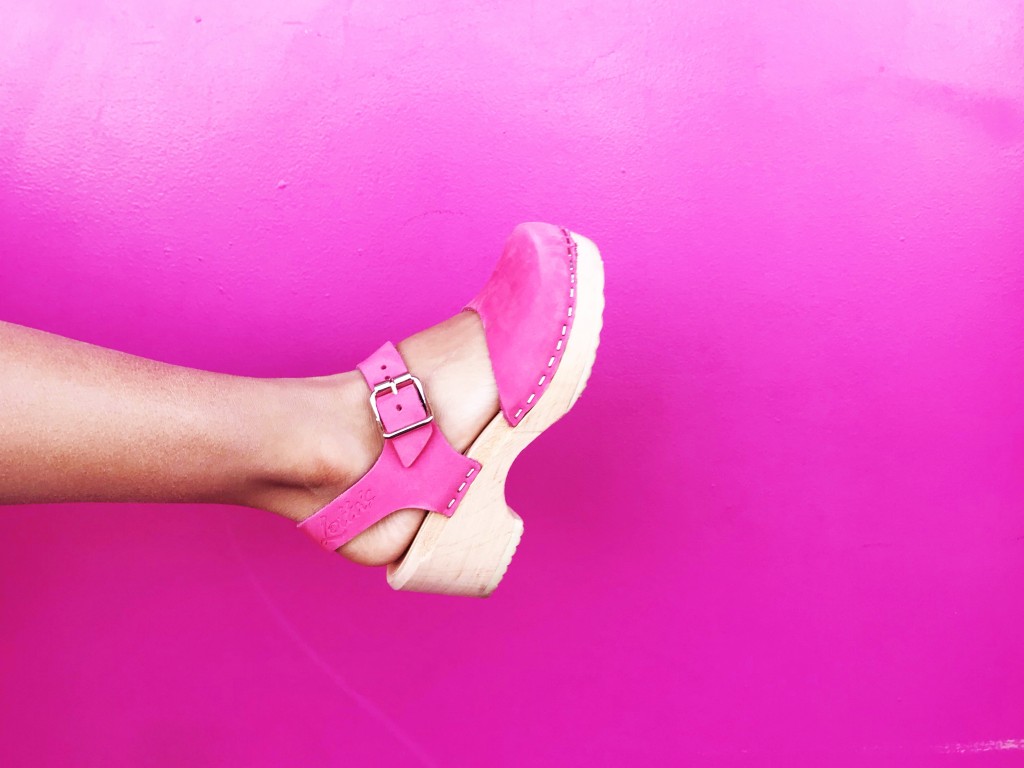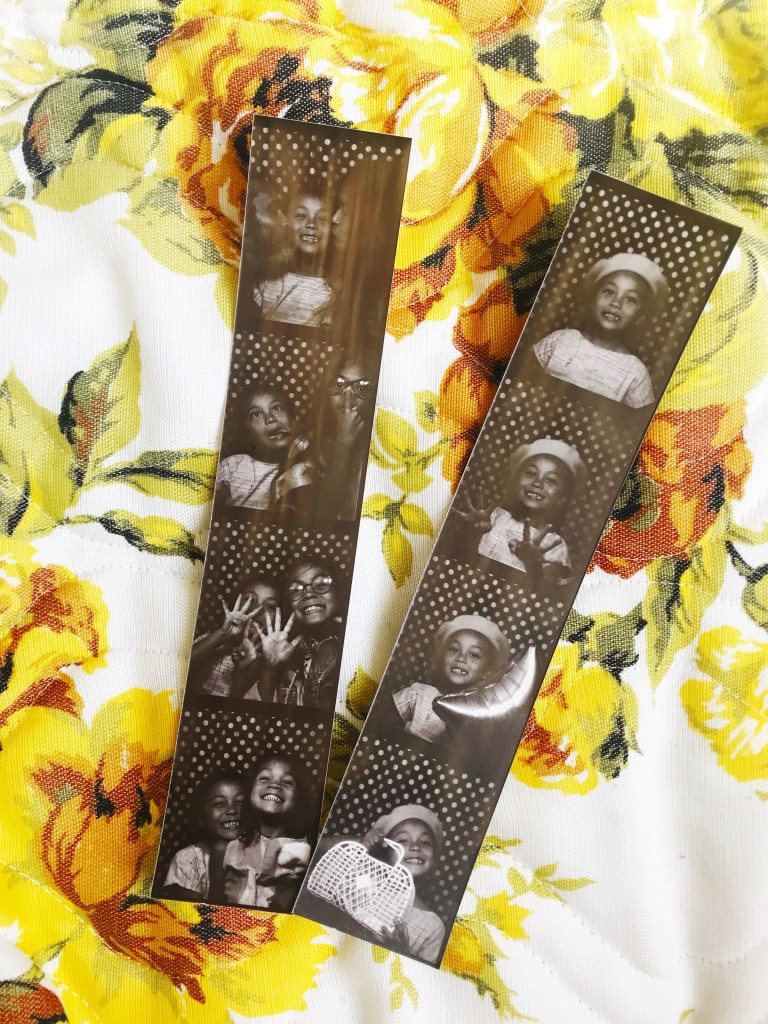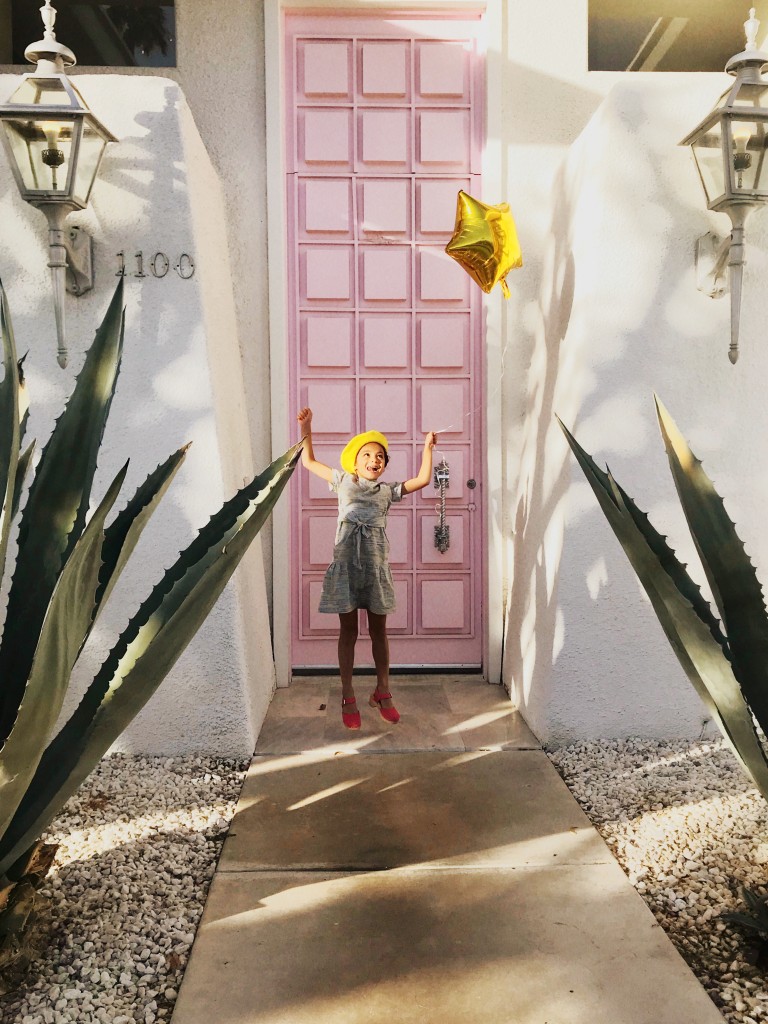 We conquered the "chill" and see "cool" things part by doing a quick birthday getaway to Palm Springs. Chill involved watching movies and swimming. The cool things were trying new to us Italian ice place, Vinny's, and she picked mango and lemon ice. Next, we stopped by the Saguaro to hunt down a yellow wall (see photos from when we came here for her 6th birthday here and here). After, we went to the Ace Hotel for photo booth pictures (must do this always whenever we're in Palm Springs). Finally, we headed to that Instagram famous pink door (pink is her second favorite color). Her 8th birthday wishes definitely came true. Ben and I love these intimate celebrations and being their fairy birthday granters.
Birthdays also call for homemade birthday dresses, so hers is very similar to True's drop waist dress, but with sleeves. Soul wore it with the yellow beret from her Grandmama and with some cool clogs from Lotta From Stockholm (here's the silver and the pink). It's not an all yellow dress, but there are hints of yellow on it.
Every birthday we put together a specific playlist, so when on that trip/weekend (because usually we go out of town for birthdays) those songs sort of "imprint" on us, and every time we hear it later, it reminds us of that special time. It's one of our favorite things to do for birthdays and roadtrips. Here is the playlist we made for Soul's:
1. "Mellow Yellow" by Donovan
2. "Yellow Submarine" by The Beatles
3. "Parachutes" by Coldplay
4. "Itsy Bitsy Teenie Weenie Yellow Polkadot Bikini" by Brian Hyland
5. "Goodbye Yellow Brick Road" by Elton John
6.  "Tie a Yellow Ribbon Round the Ole Oak Tree" by Tony Orlando & Dawn
7.  "The Yellow Rose of Texas" by Mitch Miller
Happy 8th birthday dear Soulie! We are most encouraged by how you're growing in your desire fight sin and be obedient to God. We are so thankful for your combo of sassy and sweet!